It would be tempting to view the demise of Pure Legal and Hampson Hughes in recent weeks – with the associated loss of hundreds of jobs – as indicative of the struggles of the personal injury sector.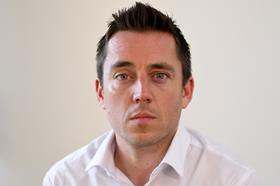 Yet the wider picture is a little more nuanced than simply suggesting the sector is doomed – not least because both firms had largely moved away from PI work before eventually going into administration.
Private equity investment in Fletchers Solicitors – which is entirely reliant on PI and clinical negligence claims – suggests someone with deep pockets is still convinced this is an area that can still be profitable. Even if that seems increasingly challenging in the current climate.
The big takeaway from Pure Legal and Hampson Hughes going to the wall may be that lenders are going to demand much more of firms before parting with cash they presumably hope to see again. Pure Legal, according to its most recent accounts, owed a staggering £21m in loans and overdrafts – more than the firm's entire revenue for the year. That was unsustainable and damaging for other trade creditors, who at the time of writing look set to recover just a fraction of the sums they are owed.
The boom years from 2000 to 2012 encouraged firms to pile claims high and wow lenders with promises of massive profits down the line. The Gazette has been told that some unnamed firms even kept settled cases on the files in order to inflate the figures and make their firm that bit more attractive to those who might be tempted to invest.
Along with the whiplash reforms, the ageing profile of many law firm owners and the pressures of the pandemic, the perfect storm is making consolidation of the market inevitable.
Some might say that is overdue, and government ministers whose legislative changes brought about this sudden tightening of the market may even afford themselves a pat on the back.
Meanwhile, though, the number of redundant law firm workers grows ever bigger. These developments may be inevitable market shifts, but that does nothing to ease the pain of losing your job through no fault of your own.