The cat is out of the bag. Judges think costs budgeting is a waste of time. We always suspected it, but now we know it.
Master Davison of the Queen's Bench Division was ruling on whether or not to allow costs budgeting in a case on the asbestos list. He refused to do so, on the basis that there is a 'firm convention' that no asbestos list cases are subject to budgeting. And he added this bombshell: 'QB masters, Chancery masters and costs judges do not necessarily share this defendant's expressed confidence that costs budgeting controls costs better, or more effectively, than detailed assessment.'
So it's not just him then.
You get the sense that Davison has pulled back the curtain on a broader judicial frustration with cost budgeting, that stretches far beyond asbestos claims
Davison added: 'This is a large topic and a complex and somewhat sensitive issue. The present hearing is not, perhaps, the forum to debate it at any length. Suffice it to say that I do not agree with the defendant's characterisation of this case as presenting a dichotomy between the tight control of costs [through budgeting] on the one hand and a free-for-all [without budgeting] on the other.'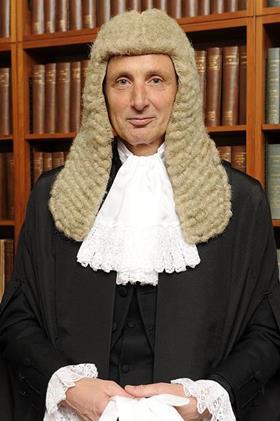 Master Davison was clear that there is a 'firm convention' that budgeting does not apply to cases on the asbestos list. That exclusion is not limited to those cases involving claimants with mesothelioma who do not have long to live, where time is of the essence. Even asbestos cases where the claimant is deceased are not subject to costs budgeting. If they were, said Davison, 'it would impose its own administrative burden and it would have a profound knock-on effect on living cases'. In other words, budgeting clogs up the courts.
The master also suggested that good old-fashioned detailed assessment is controlling costs in asbestos cases perfectly well. He asserted that if you placed the cost of asbestos claims, which are not budgeted, next to the cost of other industrial disease claims which have been budgeted, 'I would be surprised if there were much, if indeed any, difference'.
These surprisingly outspoken comments were given orally by Master Davison in April, as part of a case management hearing in an asbestos claim. But the judge states that his ruling has the approval of the other asbestos masters; and because of its relevance for all asbestos list cases, he has taken the step of having it transcribed and promulgated on BAILII. It was published towards the end of last month.
It is clear that asbestos judges are taking a firm stance that they will not allow budgeting to encroach on their particular turf. But you also get the sense that Davison has pulled back the curtain on a broader judicial frustration with cost budgeting, that stretches far beyond asbestos claims. Budgeting had a very difficult birth in 2013. Judges were not properly trained, nor were they enthusiastic about having to delve into the tiresome business of lawyers' fees at the outset of a case, instead of passing this over to a costs judge to sort out at the end. But eight years on, budgeting is now a familiar process. If the judiciary is becoming more public in raising its concerns, it is not because they find it all rather boring – although no doubt many of them do. It is because they do not think it is working; and it may even be detrimental. And if Davison is right that budgeting is not controlling costs any better than detailed assessment, you have to question whether the impact that budgeting has on the frontloading of costs and the clogging up of court time is actually worth it.
Disclosure developments
From costs budgeting to another unpopular reform, the disclosure pilot in the Business and Property Courts. Here there is some positive news, with modifications to the scheme looking likely to come into being this October. The disclosure working group has just submitted a set of changes to the Civil Procedure Rule Committee, which – at the time of writing – are awaiting approval, which could be imminent.
The modifications include measures to lighten the burden of the pilot for less complex cases – which is likely to include cases worth less than £500,000. They also seek to address what I am told is emerging as the 'real mischief' in the operation of the pilot: lawyers listing far too many issues for disclosure because their approach is too 'granular'; and the misuse of 'Model C' disclosure, which requires a party to search for specific documents, or a narrow class of documents relating to a specific disclosure issue. Litigators are apparently using a 'carpet bombing' approach to Model C, which the new changes seek to address.
Other expected modifications relate to multi-party cases; narrative documents; guidance hearings; and the disclosure review document. Let's hope these changes can go some way to calming the vociferous criticism that the pilot has drawn from the profession so far.
Rachel Rothwell is editor of Gazette sister magazine Litigation Funding, the essential guide to finance and costs. For subscription details, tel: 020 8049 3890, or click here.