Amid the haze of pandemic-related event cancellations last year, the postponement of the Tokyo 2020 Olympic and Paralympic Games might have been just another flicker on the television news for many people. But for athletes, it was devastating. This summer's rescheduled Paralympics Games will give Para athletes the chance to put last year's disappointment behind them and fulfill what for many has been a lifelong commitment.
That commitment is an often-overlooked aspect of the Games and the lives of competitors. Sports – and the Paralympics are no different – are often reduced to one televised, repeated, moment of glorious victory or heartbreaking defeat. Yet just being there, having that chance, takes the kind of long-term dedication, determination and support that is almost completely unknown, even alien, to most. That's why here at Hogan Lovells, with the Games approaching, we are again celebrating our own long term commitment to the British Paralympic Association (BPA), the legal and financial support we have provided our Para athletes, and the impact we have had on their sporting success and day-to-day lives.
This commitment takes the form of a strategic partnership that has grown and blossomed to become one of the firm's most notable and mutually beneficial. We have been supporting the BPA since before the Beijing 2008 Paralympic Games, providing legal advice, secondments, and volunteers. Our relationship moved on to a more formal partnership in 2013, when we became the BPA's official legal services provider, which we proudly remain to this day (and will do until at least after the Paris 2024 Paralympic Games). Like all non-profit associations, the BPA relies on financial support from sponsors, donors, and government aid, and we've been instrumental in securing all three. We have also been supporting a number of athletes through our ambassador and bursary schemes. The time and financial commitment my colleagues have given to the relationship has truly brought out the best in us – and helped to bring out the best in the Paralympians we support.
In Paralympic Games years, the need for legal support becomes critical. With so much glory and national pride at stake, it's important that the preparation in the build up to the Games allows the ParalympicsGB team (and all athletes) to perform to their best and enjoy a successful Games experience. Our work behind the scenes includes ensuring financial support through strong partnerships with sponsors and securing high quality preparation camp facilities for the team. In addition, it's important to ensure that robust policies and procedures are in place to deal with issues arising during competition (including in relation to athlete classification, drugs testing and compliance with specific sport regulations). For these Tokyo Games, there have been added complexities resulting from the Covid-19 pandemic, with a critical focus being on ensuring athletes are provided with a safe environment in which to live and compete.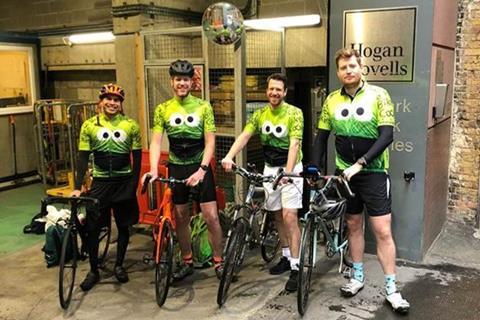 We have also been in the fortunate position to have been able to provide a significant amount of financial aid to individual athletes, many of whom would not be able to commit themselves to lives as professional Para athletes without that help. Our Nicholas Cheffings Para-Athlete Bursaries (named after my colleague, former Hogan Lovells chair and avid supporter of our relationship with the BPA), have been awarded since 2017, helping over 40 Para athletes with the cost of equipment, travel, coaching, or other training support needs such as media training and guidance on how to use social media positively.
Among the individual athletes we have supported, we have developed some deep and ongoing relationships, including with Ollie Hynd MBE, who has been the firm's Paralympic ambassador since before Rio 2016 and has inspired millions with his achievements. You can definitely count us here at Hogan Lovells among the inspired. The Para athletes we have supported are among those that have helped change the public perception of Para sport and at the same time have helped to change society's attitudes to disability. Paralympic sport is not about what you cannot do but what you can. It is about talent, determination, commitment and resilience. We can all learn from that, whether at work or at home.
In this Paralympic year, the BPA is one of our UK fundraising charity partners. 130 of our people are currently cycling, running, or walking along the virtual route to Tokyo as part of our 100 Days to Go Challenge, from Sunday 16 May to Tuesday 24 August in time for the opening ceremony. Many participated in a virtual cycle with ParalympicGB athlete Jody Cundy, who really rallied our troops! You can see more about our challengers (including two former CEOs - Steve Immelt (and his wife!) and Warren Gorrell) and how to donate here. Hats off to head of real estate Dan Norris, who is following this up with the gruelling Lands End to John O'Groats bike ride for the BPA in September!
But perhaps it's best left for someone else to describe our relationship. We spoke to the British Paralympic Association's CEO, Mike Sharrock, who has said: 'The BPA is privileged to have such a strong partnership with the team at Hogan Lovells – a partnership that has gone from strength to strength since we first began working together 13 years ago.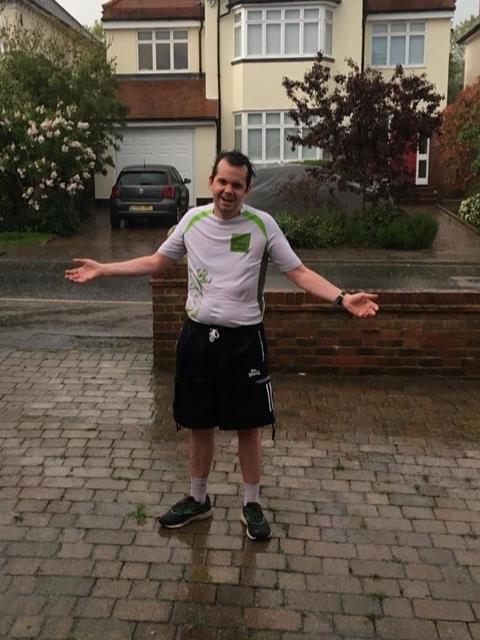 'While there is no doubting the professionalism and legal expertise within the Hogan Lovells team, it is their passion for Para sport and the Para athletes, which takes our working relationship to another level – and one in which I am incredibly proud. Hogan Lovells people are amongst the greatest Paralympic fans and through the Nicholas Cheffings' bursary they not only support the team but directly invest in individual athletes too.'
Throughout our long partnership with the BPA we have provided the support it and its Para athletes need but is rarely publicised. Being able to provide that support has made the lives of the BPA and its athletes easier - and has taught us a great deal about ourselves in the process. Lawyers rarely have the time to consider how privileged we are, and few professions consider themselves more hard working. Our experience with the BPA has made us more humble and continually reminds us that hard work, long hours, and deep commitment aren't exclusively for lawyers.
Our commitment to Para sport extends beyond the BPA. We provide pro bono legal advice to clients including Great Britain Wheelchair Rugby, the International Wheelchair Rugby Federation, UK Boccia, the International Boccia Federation, the International Paralympic Committee, and the Japanese Para-Sports Association.
In the run-up to the Tokyo Games, the firm is also sponsoring the Japan Riding Association for the Disabled, working in partnership to raise disability awareness in Japan; as well as supporting social enterprise client, the Global Disability Innovation Hub, to support the Paralympic movement and challenge stigma in Africa through negotiating broadcasting rights for the national broadcasters of Malawi, Zambia and Ghana.
Our firm's long-term commitment to the BPA and Para athletes has been one of the highlights of my career, and it has had a profound impact on me and on many of my colleagues. So as we look forward to the Tokyo Paralympic Games, and wish all of our athletes the very best of luck, let's not forget about the commitment they have made and the challenges they have overcome, and be thankful to have had the opportunity to be a part of their journeys.
Richard Welfare is a partner at Hogan Lovells