The prime minister said those words last week.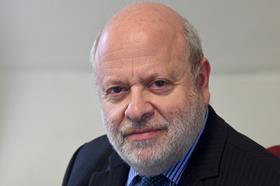 Clearly, we do not need to bribe judges or court officials, or indeed other public officials, for a desired outcome. According to Transparency International's 2020 Corruption Perception Index, we sit at joint 11th in the world for being the least corrupt country. However, his comment followed allegations of influence bought in parliament, seats bought in the upper house, and misuse of public funds for private ends.
In a potential Venn diagram representing corruption in the UK, is there a circle containing lawyers which overlaps with a central corruption circle?
There were two stories last week which highlighted the dangers facing the legal profession.
In the first, the Centre for Public Data published new data and research on properties in England and Wales owned by individuals based overseas.
Nearly 1% of all registered titles in England and Wales are now registered to individuals with an overseas correspondence address. This has more than doubled since 2010, when such individuals owned around 0.4% of titles. Three-quarters of the titles are registered to individuals with addresses in just 20 countries, with the main groups being the Crown dependencies and British Overseas Territories (Jersey, Guernsey, Isle of Man and the British Virgin Islands), South-East Asia and the Middle East, and English-speaking countries. The British Virgin Islands has featured heavily in the news recently – see below for more.
You can draw your own conclusions about why these properties were bought. However, the data chimes in with the most recent 2020 National Risk Assessment report which said that it is 'likely that thousands of properties in London have been bought with illicit funds over the years and that hundreds of millions are laundered through conveyancing across the UK'.
As for the second story of the week, it concerned the European Parliament's adoption of a report in support of anti-SLAPP measures. SLAPPs are 'strategic lawsuits against public participation', and are essentially legal actions which aim to prevent investigation and reporting on breaches of law, corruption or other abusive practices. They usually pit entities with vast resources against civil society players with next to none, and aim to silence civil society activities. There is anti-SLAPP legislation in many US states, Canada and Australia, but so far not in the EU or UK.
It does not take a genius to realise that there are lawyers who assist litigants who bring SLAPPs, and that the victims – which includes well-known journalists in our country – blame the law firms behind them. The danger is that if the EU brings in its planned anti-SLAPP legislation and we do not, even more SLAPPs aimed at switching off spotlights on corruption will move here.
The curious thing is that the main part in which lawyers featured in last week's corruption allegations had nothing to do with corruption at all. This concerns the story of Sir Geoffrey Cox, the former attorney general. There were various legs to the allegations which do not concern the legal profession, like the use of his parliamentary office space for legal work; the significant extent of his paid legal services while being an MP; and his London housing arrangements.
But there were heavy hints in the papers that the kind of work he was doing was itself a kind of corruption. Here is a selection of quotes: 'While he should have been in the UK working for his constituents he's been over in the British Virgin Islands doing his second job working as a barrister and advising those accused of trousering cash for their mates' or 'He was recorded as arriving on April 26, while the Commons was debating global anti-corruption sanctions' or he has been 'pocketing hundreds of thousands of pounds to help stop the exposure of corruption in a Caribbean paradise'.
The Labour deputy leader put it more strongly: 'Geoffrey Cox can be a Member of Parliament representing his constituents or he can be a barrister working for a tax haven and using his position in Parliament to argue against closing money laundering loopholes. @BorisJohnson needs to decide which he is.'
You get the message. Because his clients may have been accused of corruption, and he has been paid to defend them, we can drop heavy hints about his being corrupt, too. That is obviously wrong. I pass no comment on Sir Geoffrey's other activities, but the mere representation of a client who has been accused of corruption does not make the lawyer corrupt – or wrong – or anti-social – or whatever other adjective might be used to smear him or her. It would have been good if the legal professional bodies had said that loud and clear last week.
But we need to tread carefully in those other activities which may really fall in that part of the Venn diagram which overlaps corruption.
Jonathan Goldsmith is Law Society Council member for EU and international matters and a former secretary general of the Council of Bars and Law Societies of Europe. All views expressed are personal and are not made in his capacity as a Law Society Council member, nor on behalf of the Law Society