International firm Taylor Wessing has announced the death of long-serving partner and leading real estate lawyer John Whitfield.
Whitfield joined Taylor Garrett, one of the constituent firms from which Taylor Wessing was formed, in 1986. He was made a partner in what was then Taylor Joynson Garrett in 1987 and headed the firm's real estate group from 1997 to 2003. He retired from the partnership in 2017 but continued to work with Taylor Wessing and many of its clients as a consultant.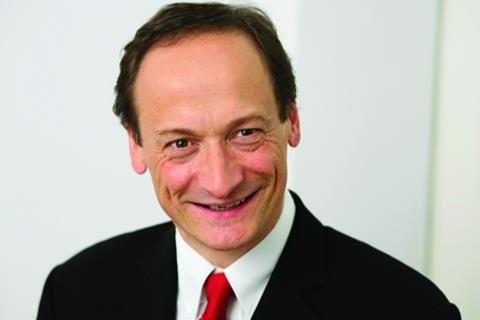 The firm today said Whitfield was recognised as one of the leading real estate lawyers in the City.
Senior partner Dominic FitzPatrick said: 'John was hugely respected within and outside of the firm, not only for his legal skills but also for his willingness to give his time and energies to support and mentor others. I had the privilege of working alongside him on many transactions.
'He always got to the root of an issue and found a creative and commercial solution, which is something that our clients and colleagues respected very much. Above all John was a lovely, generous man with a keen sense of humour and will be remembered for his enjoyment of life.'
Partner Lauren Fendick added: 'In everything he worked on, John's passion for helping our clients and our people succeed shone through. He was incredibly kind, fun and set the bar for creating the kind of environment you want to work in every day. John was instrumental in the development of my career. He was a strong advocate for women in the workplace, an ally for gender equality, and I wouldn't be where I am today without his support and mentorship.'
In recognition of Whitfield's longstanding contribution, Taylor Wessing will also be honouring and remembering John by renaming its ninth floor terrace in London The Whitfield Terrace.
Board member and real estate partner Chris Turley said: 'We will miss John enormously. He was a first class lawyer, a wonderful colleague as well as a dear friend and mentor whose kindness, talent and support were unwavering. For our terrace now to bear his name is a fitting tribute that will serve to keep him close in our memories for years to come. On behalf of everyone at the firm, our thoughts and condolences go to his family.'