When Big Four accountancy firm Deloitte announced in January it was muscling in on the UK legal market, it was a pivotal moment in a land grab for a lucrative sector.
It is a story of titans, namely PwC, KPMG, EY and now Deloitte, and other players, pursuing all-out offensives for the professional services pot of gold.
The main protagonists competing with the Big Four are mid-tier accountancy networks. Ranged against them are lawyers, from the magic circle to myriad other practices seeking to retain market share in their own space.
Then there is a mixed bag of multidisciplinary firms seeking to disrupt the market with tech-enabled models. They are all pushing at different speeds toward a new age of professional services, where MDPs are becoming the new normal.
What is up for grabs? According to legal and consulting analyst ALM Intelligence, the global market for legal services was worth $600bn in 2016, compared with $450bn for accountancy and $271bn for consultancy.
In the UK, the Legal Services Board recently counted as many as a thousand hybrid practices, representing around 5% of the UK's 20,000 legal and accounting firms. The Law Society counts around 10,000 legal firms and the Institute of Chartered Accountants in England and Wales a similar number of accountancy practices. So there is plenty of scope for further innovation and cross-fertilisation.
Stunted growth
Early efforts by accountancy firms to build legal services (see box p20) were set back by the collapse of energy giant Enron, which was partly blamed on the conflict between auditing and advisory services at the then Big Five firm Arthur Andersen. Several countries introduced regulation in the wake of the scandal to limit the ability of audit firms to provide non-auditing services, most notably the Sarbanes-Oxley Act in the US.
In the UK, accountancy firms had invested in providing legal services to varying degrees. The one entity that really stood out was Andersen Legal which became, through a series of acquisitions, the world's ninth-largest law firm by revenues and staff, according to Tony Williams, who ran the Andersens entity under the Garretts brand. 'The firm was a major player in its heyday,' says Williams, now principal of Jomati Consultants.
For Andersen the natural sweet spot was legal advice to support its tax practice, which multinationals operating across an increasing number of territories were all too keen to purchase. 'It was ahead of its time,' says Julia Chain, who preceded Williams as managing partner of Garretts. 'Although some customers didn't like it, tax practice clients loved the idea,' says Chain, who is now managing director UK and executive vice president international of eDiscovery provider Advanced Discovery.
Despite the impact of the Enron scandal and the demise of Andersen, a drift toward the multidisciplinary model is now once more in full flow. PwC, previously PricewaterhouseCoopers after it was formed from a 1998 merger that created the accounting industry's undisputed behemoth, has led the way.
Leading the pack
Twenty years ago, PwC began building a legal practice that can claim to be the third-largest globally by number of lawyers – 3,500 (of whom 500 are in the UK, making it a UK top-10 law firm on that criterion). It formally became a multidisciplinary practice in October 2016, offering a broad suite of legal services, says the firm's head of legal services Ed Stacey.
From initially working in immigration and other low-level legal work through harnessing technology, PwC has gravitated to other areas, including employment, pensions, banking and real estate. The one area where the firm has recognised limits is in commercial litigation because of the potential conflicts that can be created among clients, Stacey says.
A former employment lawyer who cut his teeth at Cameron McKenna, Stacey says PwC's legal arm is seeking to offer a holistic approach to clients, rather than trying to replicate a law firm. 'For example, where we compete with HR consultants on the gender pay issue would be in terms of addressing specifically the legal aspect of equal pay, by bringing in a variety of specialists including consultants and data analysts alongside lawyers,' he says.
To develop the practice, PwC hired lawyers from magic circle law firms, silver circle firms, regional players and in-house counsel, to provide a service for buyers that are very often not lawyers themselves – a big change from the past, Stacey says. That means the ethic may be different from firms where lawyers are expected to bill corporate clients between 1,600 and 2,000 hours a year – instead, it is more like 1,000-1,200 hours a year, he adds.
'In my experience, clients are more likely to be HR directors than lawyers, so are not used to people charging by the hour,' Stacey says. 'They expect us to deliver fixed fees, or offer a model where we might take a percentage of savings identified in the business.'
PwC's market power has enabled it to invest heavily in technology in numerous areas of legal expertise. Stacey says this is reflected in a major transition to software innovation in areas such as immigration, employment and due diligence that cuts the number of staff time required – and therefore cost – to clients.
A technology ethos is fully embraced at PwC board level, where one member is responsible for ensuring that the firm is leading-edge in as many aspects of tech innovation as possible. 'Work teams coalesce in Google Hangouts and other communities (and are therefore less likely to travel) leading to more savings for clients,' Stacey adds.
Entering the fray
The catalyst for accountancy's second land grab was the Legal Services Act 2007, whose intent was to liberalise the sector.
This enabled the introduction from 2012 of alternative business structures. KPMG and EY have run a similar path, with KPMG receiving an ABS licence from the Solicitors Regulation Authority in September 2014 and EY three months later.
Like PwC, they have exploited their massive balance sheets, powerful brands and huge global reach to attack the market, capitalising on their relationships with corporates and exploiting well-developed technology infrastructures.
We see the achievements to date continuing in the same vein as we strengthen and broaden our legal capabilities. We also expect to increasingly evolve in a way which harnesses the advantages of technology and innovation in law

Nick Roome, KPMG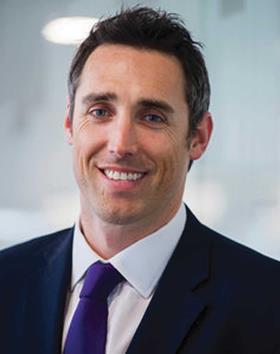 Nick Roome, a partner and UK head of legal services at KPMG, says the firm's 100 legal fee-earners, out of 1,500 lawyers worldwide, provide an integrated and multidisciplinary approach to support clients: 'This enables us to take an ever more holistic perspective on business issues and make the most of our extensive global footprint. We also focus on exploiting our technology, digital and consulting capabilities as catalysts for innovation in the way we are able to serve our client's legal needs.'
Roome, formerly a partner at DLA Piper, says the firm focuses on developing legal capabilities which are a natural adjunct to other KPMG services. 'This also informs the areas where we have no plans to invest in legal capability,' he adds.
According to Roome, the legal services arm has delivered annual growth of around 30% so far, benefiting from hiring across the legal sector: 'We see the achievements to date continuing in the same vein as we strengthen and broaden our legal capabilities. We also expect to evolve in a way which harnesses the advantages of technology and innovation in law.'
EY also has around 100 lawyers in the UK, out of 2,100 worldwide, organised around sectors including financial services and technology. Philip Goodstone, head of EY's UK and Ireland law team, says legal services are fully integrated with the rest of the firm, whether advising on a large transaction, employment structure or group reorganisation. 'We go in as one team, rather than as just "the lawyers" or "the accountants", so that clients have a single point of contact for their professional services and benefit from a team who have a rounded view of their business issue,' he says.
Goodstone, formerly Addleshaw Goddard's corporate chief, adds that the firm is focused on consolidating existing legal services and further accelerating growth across the sectors where EY already has strengths, such as financial services: 'It's about building a sustainable business, rather than chasing headcount numbers. Technology and innovation will also continue to be a core part of our approach. We are exploring new ways to use technology to deliver greater insights and provide more efficient services to clients.'
Although Deloitte is in the process of applying for an ABS licence, it has 2,000 lawyers operating around the world so there is already a strong understanding of how to approach the market. Matt Ellis, managing partner for tax and legal at Deloitte, observes: 'There is room [in the market] for a lot of players and our competitors in the Big Four are already operating in this space.'
Deloitte expects to introduce new technologies to improve and speed up routine legal work, such as handling vast numbers of contracts and other documents, particularly for corporate in-house legal departments: 'We're planning to use our technology and advisory skills to transform legal services and help address many of the challenges lawyers are facing in today's increasingly complex legal environment.'
Deloitte is not seeking to replicate a traditional law firm, but its legal offering 'may threaten some players that rely on work outsourced by corporate counsel', Ellis adds.
Second time lucky for the beancounters?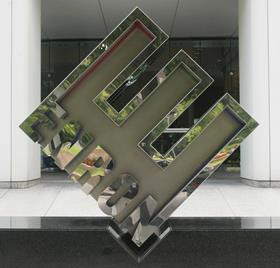 What was then a 'Big Six' – including Enron casualty Arthur Andersen – first made their move into legal services over 20 years ago, writes Paul Rogerson. Andersen was ahead of the game in spotting the potential for a 'one-stop shop' in professional services. The firm set up Garretts, bringing in leading Scottish outfit Dundas & Wilson (later swallowed by CMS) on board in 1997, and also incorporating top Spanish firm Garrigues.
Price Waterhouse and Coopers & Lybrand brought together their own nascent legal brands when they merged in 1998, but former Coopers outfit Tite & Lewis subsequently defected to what was then Ernst & Young. What remained at PricewaterhouseCoopers rebranded as Landwell.
KPMG came into the market in 2001, aligning with another leading Scottish firm in McGrigors and rebranding in London as KLegal. McGrigors is also long since gone – it merged with Pinsents in 2012.
In the 1990s the cross-selling potential inherent in mega-MDPs was already a no-brainer – indeed, by 2001 Andersen had a top 10-ranked law firm in the UK.
It was the blowback from Enron which called an early halt to the quartet's ambitions (Deloitte remained on the sidelines). Arthur Andersen's demise took Garretts with it and closer regulatory scrutiny of the links between audit firms and related businesses led to both the disbandment of KLegal and a split between Tite and Ernst & Young. Landwell went too – but PwC rebranded its legal arm PwC Legal. Warning signs were already there, though. Alongside a cultural gulf between the professions, the ban on fee-sharing pre-liberalisation and the greater profitability of City law firms in particular made integration deeply problematic. Indeed, a much-heralded bid by Andersen to break into the upper tier of the market by merging with Wilde Sapte ended in acrimonious failure in 1998 following the departure of key partners at the law firm.
As the accountants continue with their new offensive on the legal services front, cultural, structural and financial barriers appear much less intimidating today. Big Four partners earn a lot more in real terms than they did then, for one thing.
Different approach
Behind the Big Four, the mid-tier accountancy firms have taken different approaches. Firms such as Kingston Smith, RSM, Kreston Reeves and Price Bailey have applied for ABS licences. Yet Grant Thornton, notably, has not done so.
Kingston Smith was awarded an ABS licence in 2015 and since then has appointed Andrew Bloom from a City law firm as head of legal services to lead a team of 10 fee-earners. Kingston Smith senior partner Martin Muirhead says the firm aims to provide legal services where the work is closely aligned with other areas of the practice, so clients get accountancy, legal, tax and business advice from one firm.
'Client feedback has been really positive, but we have no desire to become a full-service law firm,' Muirhead stresses. 'Our legal practice is very focused on corporate, private client and tax. We won't be doing work such as property, litigation and a number of other specialist areas; this is giving us many more opportunities to refer legal work to law firms. We plan to further strengthen the team and anticipate the firm having more partners who are lawyers in the future.'
RSM Legal has grown rapidly since it was formed in April 2016, offering legal advice to both private- and public-sector clients on employment rights, corporate and commercial, partnership law, employee share schemes and private client wealth management.
Carolyn Brown, RSM's partner head of client legal services, says: 'Clients use RSM for the legal elements of projects being led by another part of the practice and they can also work with legal services as an additional service. Integrating legal services into its client offering allows RSM to serve its clients holistically through combining other lines with a legal service.'
'Holistic' – there's that word again.
But what of Grant Thornton, the biggest firm outside the Big Four? It will not be developing a specialist legal arm. 'Grant Thornton has no intention of providing legal services to the market as we do not view it as a priority in driving our purpose-led strategy,' says Peter Gamson, partner and head of professional practices at Grant Thornton UK.
'Through our professional practice group we continue to provide practical solutions to help our clients, including law firms, manage change efficiently and successfully. Rather than embarking on provision of legal services ourselves, we believe that we are best placed to continue supporting growth in the legal sector through these services.'
Tech-enabled
So how worried are the law firm elite? Magic circle firms contacted declined to comment. But there is a consensus across the sector that their powerful brands and expertise in the most valuable areas of legal will safeguard their enviable prosperity.
Consider the fact that in 2016, Clifford Chance and Allen & Overy earned revenues in excess of $2bn while PwC earned $500m from legal services in the same year, and Deloitte earned $250m – a fraction of its $39bn overall revenues.
Mid-tier legal firms perhaps have more to fear, where services such as employment, immigration, tax and regulation are up for grabs. Some might even be seen as takeover targets.
Lee Ranson, co-chief executive of international firm Eversheds Sutherland, predicts that at least one of the Big Four could make a move in the next three years. 'In a significant number of areas and geographies, they are already our competitors,' he says.
Another danger for traditional law firms lurks in the form of entrepreneurial third-party players that can undertake lower-level legal work at a fraction of the cost of traditional providers.
New technology such as artificial intelligence gives firms like the stock market-listed Gateley and Riverview Law the means to scale up their back office, with no requirement to be sited in a particular location.
Riverview describes itself as expert in legal managed services, projects and technology. Karl Chapman, chief executive, says use of AI means 'we can make better, quicker decisions that ensure the client is the winner in this changing market'.
Others offering a variety of professional services including accountancy and legal are the Leonard Curtis Business Solutions group, which also includes finance and restructuring among its disciplines.
Andrew Gregory, legal counsel at Leonard Curtis Legal, says the firm, which operates from 15 UK locations, is focused on delivering one-stop-shop services for SMEs 'that might mean we are providing accountancy clients with legal services'. Most importantly, the firm is focused on doing so at a price clients can afford, with technology playing a significant part. 'Most of what we do is work that doesn't need highly paid lawyers', he says.
Other models continue to transform the landscape. Take the Cogital Group, the accounting and business services company launched by former Deloitte chief John Connolly in August 2016. Backed by private equity firm HgCapital, it has made over 20 acquisitions so far including accountancy firms Baldwins and Blick Rothenberg. Cogital is tipped to make a big play for UK legal services.
Out with the old
PwC's head of legal services Ed Stacey (pictured) sees the market moving ever further away from the traditional model of lawyers charging clients £500 an hour. Although he thinks magic circle and other firms will still prosper, he says there will inevitably be greater consolidation as pressure continues to be exerted on traditional ways of working.
Evidence of change can be seen in the move away from the formulaic deployment of panels of law firms hired by corporates, in favour of a less rigid set of relationships. 'In response there may be greater drift to specialisation – especially to areas that are increasingly in demand where traditional players may not have expertise,' Stacey says.
'A good example is the area of data protection – we have a team of 30 lawyers and between 200 and 300 consultants addressing the challenge of GDPR. If you go back two years, few firms with this specialism were appearing on panels; now every big corporation will need support in GDPR. The same can be said of immigration, where Brexit has hugely increased the need for that specialism,' he adds.
Brave new world
A major catalyst for all this change has been new approaches from corporate clients. Many companies have not only empowered their legal departments through tech to become valuable information providers, they themselves have also been disrupted. In-house counsel are fully cognisant of the fact they can drive down external legal costs, except perhaps in high-end areas such as M&A.
Despite the impact of tech, however, the relatively traditional approach of the accounting sector has so far limited the scale of innovation. Many senior partners of accountancy practices who have reached the top of the game further down the scale are reluctant to risk their capital on a potentially costly foray into new business models. Instead, they are likely to keep the firm's assets under wraps as they see out their careers.
By contrast, firms where a separate investment committee operates, and is therefore able to plan and execute a more dynamic business plan, could bring a more forceful approach to building market share. These firms, and the multitude of players in the space running at different speeds, are likely to be the agents of further inevitable disruption.
The last word goes to Jomati's Tony Williams who, as former worldwide managing partner of Andersen Legal and before that managing partner of Clifford Chance, is the ideal person to ask how far accountancy's leading lights can go in this market second time round.
A very long way, he believes: 'They are being wary in what they say publicly. But one of the big differences this time is that the Big Four have applied for ABS status not just for legal services but for the entire organisation. So, in the UK, legal can be fully integrated with their other advisory businesses in a way that was not possible before. They will be competing with law firms in a different way, selling not necessarily to the general counsel but to the CEO, CFO, HR director or whoever.'
Williams also emphasises the importance of technology – the Big Four spend far more on tech than the largest law firms and can therefore afford to 'make mistakes' to get their offerings just right.
So who should be worried? Not the magic circle, he agrees – or at least not yet. 'In the short- to medium-term they [the Big Four] will be competing around the edges but they will have ambitions to go higher. How high will depend on how far the client is willing to unbundle the offering – to have one due diligence report covering finance and legal, for example.
'They could become a threat to the magic circle but they are more of an immediate threat to the upper mid-tier law firms. We are only at the beginnings of what technology will be able to do and they have a huge advantage.'
Lawrie Holmes is a freelance journalist