Small to medium-sized businesses are the pulsing heart of the British economy. Size is not an obstacle to investing in growth and innovation, but when it comes to instructing a solicitor they count their pennies. And not without good reason. Their nimbler structure is constrained in the straitjacket of law firms' hourly billing.
SMEs are no different to private individuals in their dikigorosophobia (fear of lawyers); they dread the solicitors' clock ticking.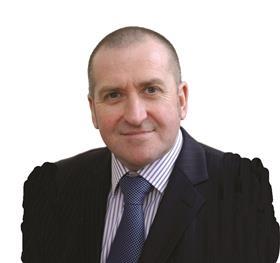 So, it is not a surprise that only 13% of small businesses view lawyers as cost-effective, and when they seek advice, accountants are consulted more often, according to the latest report on the legal needs of small business published by the Legal Services Board (LSB). In its survey of how small businesses (with up to 50 employees) interact with the legal sector, the LSB also found that fewer than one in 10 enterprises employed in-house lawyers or had a retainer with an external provider.
Law firms are missing out, and that is because of the way they charge for their services. If we are going to see growth in SME legal advice, we need to engage differently with the client.

Viv Williams, SIFA
As Viv Williams, legal services director at legal consultants SIFA 360, puts it: 'Most businesses think that the legal services they need can only be delivered in a timed fashion, [that is,] getting charged an hourly rate for advice and guidance, so most small [firms] are reticent about going to a solicitor for advice in the first place.'
This view is echoed by legal consultant Louise Hall: 'They bury their heads in the sand because of the costs of seeking legal advice. They are trying to resolve [legal issues] themselves, and normally it is only when things go wrong that they see a solicitor to help with litigation.'
Hall argues that small businesses should instead engage legal advisers right from the start to pre-empt future problems. Total annual losses to small businesses arising from legal problems are estimated at £9.79bn, and one in five owners who reported legal problems said these led to health problems, the LSB found.
SMEs, the overwhelming majority of which have fewer than 50 employees, account for 99.9% of all private sector businesses. There are 5.5 million of them and they provide 60% of all private sector employment, with a combined annual turnover of £1.8tn, (or 47% of all private sector turnover), official statistics show.
'Law firms are missing out because of the way they charge,' Williams says. 'If we are going to see growth in SME legal advice, we need to engage differently with the client.' For example, on the basis of negotiated fixed fees or annual retainers: 'There is a whole host of legal services that SMEs need, and if you can package them into an acceptable fee, and that ranges from a few hundred pounds a month up to several thousand a month [depending on the size of the business], then lawyers can actually engage with [them] much more regularly.'
Legal needs
David Culshaw, a corporate partner at south-west firm Stephens Scown, says there is increased awareness among smaller businesses, and in particular owner-managed SMEs, of the need for constitutional documents, and additional arrangements such as shareholder agreements, that banks now require as a condition for lending. This has in turn increased the need for corporate legal advice.
SMEs also need commercial legal advice, which includes drawing up commercial and employment contracts, and protecting and exploiting intellectual property: 'We have seen a fairly big growth in IP generally,' Culshaw says. 'There is more of an understanding from SME clients of the value of IP, and a desire to protect and exploit it.'
Technology has been driving demand for legal services: SMEs that operate in the professional, scientific and technology sectors account for 15% of the total. As Simon Jones, Adams and Remers' head of corporate, commercial and IP team, notes: 'In the last 12 to 18 months I have seen a lot more start-ups and entrepreneurs, particularly in the tech sector.'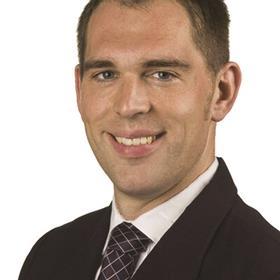 Kemp Little corporate partner Andy Moseby points out: 'Before the online and e-commerce boom, if you had a simple bricks and mortar start-up it potentially didn't need a huge amount of legal advice.'
The technology and digital media firm receives a significant number of enquiries from both new and existing clients on how to protect and secure the customer data they collect through their online activities. This is the result of 'increased regulation and the way in which businesses have changed over time', Moseby adds. He points to the Cookie law, introduced in 2011, and the General Data Protection Regulation (GDPR), which comes into force on 25 May 2018.
Linked to technology is the rise in investment agreements 'as a growing number of business angels and venture funds are looking to buy in to promising start-ups', notes William Robins, operations director at Keystone Law. The firm, which has offices in London, Bristol and Guernsey, has also seen a 'spike' in FinTech, another area of specialisation: 'There is a huge boom in new financial services businesses and the search is on for the Amazon of the new banking world,' Robins says.
The law has never been more complex, there has never been more litigation and there has never been so much at risk.

William Robins, Keystone Law
John Finnemore, a partner at City law firm Nabarro, says that in London's tech sector 'SMEs that have an idea and are growing quickly' have easier access to capital than ever before. That is thanks to a combination of investment tax incentives and investors' hunger for yield in a low-rate environment. Most of Finnemore's work for SMEs is 'investment fundraising' under the Seed Enterprise Investment Scheme of tax relief for investors (introduced in 2011) in small and early stage startup businesses in the UK, or through venture capital. He is acting for both funds and SMEs.
Beyond the tech sector, the regulatory burden on SMEs has been increasing exponentially, often unbeknown to them. Take the Modern Slavery Act, which came into force in October 2015: it imposes reporting obligations, including steps taken to avoid slavery and human trafficking, on SMEs that are part of the supply chain of businesses with more than £36m turnover.
Yet a 2016 survey by the Chartered Institute of Procurement & Supply showed that nearly two-thirds of small businesses were still unaware of the act, while 75% of SMEs would not know what to do if modern slavery was found in their supply chains.
Moseby adds: 'A lot of entrepreneurs understand the basic legal requirements, and they are getting increasingly savvy around commercial things like data, but as yet aren't probably completely aware of legislation like the Modern Slavery Act or the Bribery Act that touches them.'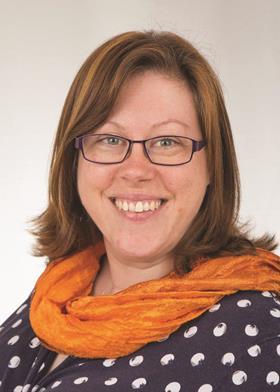 Finnemore argues that the continued pressure of compliance and regulation means that small businesses require more legal advice than ever before. He points to the examples of pensions auto-enrolment (requiring UK businesses to offer, and contribute to, workplace pensions); greater complexity of Companies Act legislation; increased anti-money laundering obligations; and the plethora of EU employment directives, including on minimum wage, and health and safety at work.
'The law has never been more complex, there has never been more litigation and there has never been so much at risk,' Robins warns.
'The last few years have seen the arrival of litigation funders who circle the business plains, looking to swoop down on a good claim to fund and make off with much of the winnings. SMEs therefore need good advice and they need it from specialists,' Robins says. The nascent litigation funding industry is giving SMEs the opportunity to bring claims that, owing to high costs and risks involved, they would not have pursued in the past, he adds.
One size fits Hall
Ervin Hall, a Hampshire-based consultancy, places its focus on 'affordable and accessible' legal advice for SMEs.
'It is general legal and commercial support that an in-house lawyer would provide in larger companies,' explains founder Louise Hall (pictured). 'Most smaller companies don't have that luxury or don't have that budget, so they can hire me.' They also find obtaining advice at the solicitors' office a constraint.
'I can come and work with them for the day, or on particular projects,' she says. Services include reviewing contracts and leases, amending terms and conditions, and helping businesses negotiate contracts or solving a dispute.
'It's all fixed-price. I don't have an hourly rate,' Hall explains. 'And I don't charge clients for every little thing. If someone phones, and says 'how much are you going to charge?' I say: "There is no cost for the initial chat, let's work out what you need and then if I do work then I'll charge you and we will agree a price before I start work."' Hall says clients value the 'transparency' of this approach and the personal service.
Hall worked as a solicitor for a decade before setting up her own business in April 2016. She provides legal support to clients (with up to about £100,000 annual turnover) as a legal consultant rather than as a solicitor. That means she doesn't advise on 'reserved activities' such as conveyancing, litigation and probate, to avoid the red tape and cost of registering with the Solicitors Regulation Authority, and professional indemnity insurance which is expensive, regardless of size.
As a result, Hall's overheads are significantly lower than those of solicitors' firms. She has a 'virtual' office (and PA) as she typically works on clients' premises, and no staff. 'My expenses are pretty low but the number of clients I am getting through is quite surprising,' she says.
Hall is assisted by a strong local network: she routinely refers clients to local firms of accountants (and vice versa) and is part of United Law, a group of firms in Dorset, Hampshire and Wiltshire, to which she refers clients who need specialist advice from a solicitor.
Help at hand
Specialists are not in short supply, but the question is how accessible are they to smaller businesses? There are signs that firms are beginning to take note of SMEs' angst.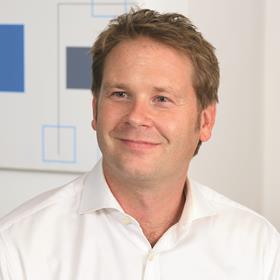 Law firms of all sizes act for SMEs – but with a difference. 'As a firm, we offer a set of fixed price products for SME businesses, but we do that really for companies who are likely to grow very quickly and become substantial clients of the firm over three to four years,' Finnemore says. 'While we discount our fees, they will tolerate a higher fee than that which perhaps a one-man-band hairdresser will pay to a solicitor on the high street.' Finnemore helps startups and entrepreneurs to raise money on the basis of fixed and contingency fees.
Outside the City, there seems to be an even greater variety of methods, other than hourly rates, which firms apply to charge SMEs. At Keystone Law, which provides commercial and corporate law advice principally to SMEs and entrepreneurs, 'we structure our prices around our clients. Every single client can have its own pricing structure', Robins says. These include discounted and capped hourly rates, fixed fees, value billing and retainers. This is facilitated by the firm's lack of billing targets for individual lawyers.
All hands on flightdeck
Start-ups are full of ideas but short of cash. Fearful of missing out on the next Amazon, Facebook or Google, Kemp Little's award-winning FlightDeck portal for start-ups and rapidly growing businesses provides extensive free advice and guidance, and document templates. The latter range from articles of association, employment contracts, and health and safety policies, to software licence and development agreements, and heads of term for investment. There is also an hour's free consultation for registered members and a fixed price for any subsequent sessions.
FlightDeck reflects the commercial reality that 'people's budgets are stretched at the very beginning,' while tackling the 'notion of accessibility, people's thinking that every time they go and speak to a lawyer they will have somebody who is looking to bill them by the hour, by the minutes of the hour,' Kemp Little corporate partner Andy Moseby (pictured) explains.
FlightDeck was launched in 2015 with 'absolutely no marketing, on the basis of 'let's see if there is a need for this and if people are interested'', Moseby says. About 150 people signed up in the first six months and there are currently 30 registrations per month to the service, which was enhanced in February with more guidance and documentation in areas such as data protection, employment, issuing shares and seeking investment.
With FlightDeck, nascent businesses have access to the correct documents from the outset (instead of Googling them), forestalling problems which might arise at a later stage.
'I am happy for people to use FlightDeck, even if they don't speak to us again for three or four years. Then [if that happens] we don't have to pick apart all of the contracts that they have been using over the past three or four years because they don't work.
'We should be helping them develop value in the future, rather than going back and [undoing] all they have done so far,' he concludes.
At boutique firm Kemp no one bills hourly for project work, Moseby says. 'I have not billed [anyone] on hourly time and materials, not even some of our bigger clients, for probably the best part of five or six years,' he adds. 'People just want fixed fees, and for SMEs it is really important that you come in within budget.'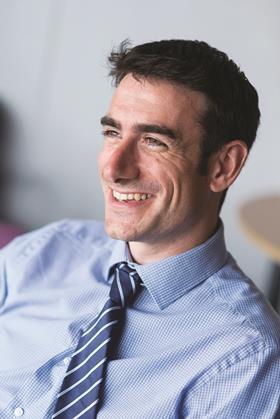 SME clients of Lewes-based Adams & Remers benefit from 'Sussex rates' which are 'a third cheaper' than City firms, even when they engage the services of the firm's corporate team in London that provides advice on M&As, joint ventures, shareholder agreements and capital markets. 'While we do have hourly rates, almost everything we do in the corporate team is on a fixed-fee basis,' adds Jones, who is based in the capital. The team contributes about 30% of the firm's turnover, acting predominantly for SMEs.
'The idea of the clock ticking and billing what time you record – yes, it is still there, but it is not necessarily the way to cost things anymore,' Culshaw says. One important way in which Stephens Scown provides a 'cost-effective solution' is by 'agreeing the scope of work quite carefully with the client', he observes. This approach allows clients clearly to understand each step of the way, and 'unbundle' (if they wish) 'specific elements' of the project that they can decide to do themselves or outsource to accountants, or other third parties. Stephens Scown's IP team also offers a free-of-charge IP 'MOT' service.
There is more of an understanding from SME clients of the value of IP, and a desire to protect and exploit it.

David Culshaw, Stephens Scown
But, although there are lawyers with 'clever, innovative alternatives' to hourly billing, most are still 'stuck in their ways', Williams argues. 'People are prepared to pay on outcome, not on the time spent doing the work. Outcome, rather than input, is vitally important to change the lawyer's mentality.'
Despite this, the good news for private-practice lawyers is that, as Jones observes: 'Fewer SME clients are employing their own in-house lawyers. There was a time when I felt a little bit under threat as some of my larger clients were all taking on in-house legal teams of their own for the very first time.' Greater resources and fewer budgetary constraints may be one reason, he says.
The challenge is definitely on to dispel SMEs' fear of lawyers.