After several years of calm, the professional indemnity insurance market is suddenly looking turbulent. Melanie Newman reports
THE LOW DOWN
When the market in solicitors' professional indemnity insurance malfunctions it has the power to destabilise swathes of the profession, so a run of benign years has been welcome. But with the pool of insurers shrinking and rate increases hitting double digits for many, the
1 October renewal round is set to be the toughest since 2013. It reflects insurance industry worries across the board, from the economic uncertainty surrounding Brexit to fears for the property market and Lloyd's thematic review. Especially hard hit are generic firms at the small end of the legal market, for which insurers are showing a clear lack of appetite. Yet other professions have been hit harder than law, and negative headlines about solicitors' PII do not point to terminal problems for legal practice.
Tough conditions for solicitors seeking to renew their professional indemnity insurance (PII) show few signs of easing. And October, when most firms still renew, is fast approaching.
According to broker Miller Insurance, insurers are looking for average rate increases of up to 20%, even for long-standing clients. And with more than 10,000 law firms seeking cover from a shrinking pool of insurers, competition is fierce.
Ed Pickard, head of UK professions at Miller Insurance, says: 'We could be looking at a rerun of the really tough years, such as 2013, when firms found themselves without cover – a position no one wants to be in.'
Hard line from Lloyd's
Continuing uncertainty around Brexit, and the possibility of a recession and an accompanying property market correction, are not helping calm nerves in the insurance industry. But the major influence on premiums continues to be the fallout from the recent Lloyd's of London thematic review.
Most of the 'capacity' – the amount of insurance that a company or market can write – in solicitors' PII comes from Lloyd's. After the review showed two-thirds of Lloyd's syndicates were loss-making, with PII highlighted as one of the worst performers, it demanded syndicates reduce their exposure in this area.
The insurance market for solicitors' PII has become more reliant on managing general agent (MGA)-based schemes in the last few years. These are schemes in which an MGA underwrites on behalf of several insurers which each take a percentage share of the risk. Many of these rely on Lloyd's capacity.
MARKET TRENDS
Most insurers are either maintaining their rate or applying an uplift. If fees have increased then it is likely that premiums will at least rise in line with this fee growth, says Lockton's Brian Boehmer.
Some insurers have begun to limit further the percentage of certain areas of law that they are willing to insure such as personal injury, conveyancing and commercial. 'One insurer that would have previously quoted practices [with] a maximum of up to 30% conveyancing work has reduced this to 20%,' says Boehmer. 'And one insurer that used to quote commercial practices is no longer doing so.'

Capacity has shrunk for the working layer (the first layer above the compulsory primary insurance) largely due to claim severity. It will therefore cost practices more to buy this layer of insurance.
We've seen a 100% uplift on excess layer premiums within the last 12 months, Howden's John Wooldridge says. 'Historically the rates available were around £1,000 for every £1m of cover purchased. Now, on the lower levels (up to £10m) those rates are £2,000 per £1m.' And there's more chance of rates increasing further than seeing a decrease, he added.
Shrinking appetite and capacity at Lloyd's (pictured) will continue to make the excess layer placements of some of the largest practices even more challenging and difficult.
Co–insurance (where several insurance companies or syndicates subscribe to a percentage of the agreed limit of indemnity, making up 100%) is on the rise, according to Miller Insurance. This is particularly marked in commercial/corporate work and conveyancing.
Insurer exits
Pickard says: 'During the 2019 April renewals, two of the MGAs backed by Lloyd's struggled to quote because they lost their capacity. We now know that both these MGAs have had to pull out of solicitors' PII altogether,' says Pickard.
Maven, which is provided by broker Aon, is one of the two.
Several other insurers have also exited the solicitors PII market in recent years, he added. These include Aspen, Brit, Channel, Hamilton, Libra and Pioneer.
Commenting on recent departures, Brian Boehmer, partner in the global professional and financial risks division of brokers Lockton, says: 'While no strongly rated capacity exiting is welcome, it should not be catastrophic as we predict that combined they insured approximately 5% of the profession.' Boehmer is optimistic that their clients will be able to source new arrangements without too much difficulty.
Healthy competition
'While the market has become more challenging it is perhaps not quite as hard as people predicted it to be,' Boehmer adds. There is still healthy competition among insurers for well-run practices, he points out.
Firms have also benefited from competition in recent years, he adds: 'Any adjustments in pricing received by solicitors will not be as severe as is being experienced by other professional service firms, most notably those in the property and construction sectors.'
He admits, however, that there are certain areas of practice where the market is hardening.
'In the past year, the severity of claims has increased, which has had an impact on the active underwriters' mindsets,' Boehmer says. 'All prudent underwriters are now acutely alive to the potential catastrophic loss that certain areas of work could create in the event things went wrong.'
Red flags
The most high-risk areas are currently conveyancing (for both residential and business clients) and commercial.
'It is important to note that wills are likely to move up the risk ranking due to an increased volume of claims emanating from this area of practice,' Boehmer adds.
He advises paying attention to 'soft factors', as well as hard facts, when renewing. A poorly presented, badly written proposal full of minor errors can turn underwriters off, even if the practice itself is wonderful, he says. Failure to disclose negative information that is visible online, discrepancies between activities listed on the firm's website and those in the Law Society's listings, and an absence of succession planning in smaller firms are even more likely to see an underwriter decline rather than quote.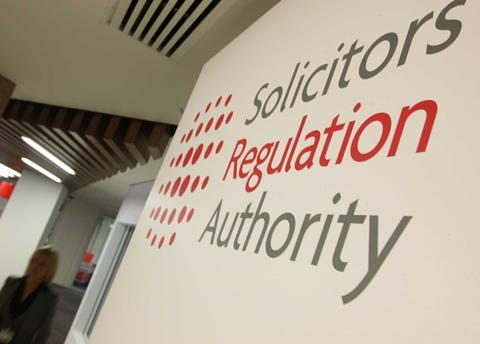 WHEN THINGS GO WRONG
November's new Standards and Regulations require firms to be open and honest with clients if things go wrong. Unlike the existing Code of Conduct, the new standards do not refer specifically to current clients. So, on the face of it, the obligation potentially extends to former clients as well, says Matthew Liston, principal associate at Mills & Reeve.
If the client suffers loss or harm as a result of a lawyer's mistake, the Standards also oblige the lawyer to put things right (if possible), and explain fully and promptly what has happened and the likely impact. Where the SRA is not happy with the remedial steps taken the lawyer's firm may find itself the subject of an investigation and a fine.
'Not all professional indemnity insurers cover regulatory authority awards and the defence costs incurred in responding to an SRA investigation and disciplinary proceedings brought by the Solicitors Disciplinary Tribunal,' says Liston. Insurers are not required to provide such cover under the SRA minimum terms and conditions. 'However, cover can be obtained and so it is important to talk to your broker to make sure you are fully aware of any gaps in your cover and how they can be filled.'
Paul Bennett is co-founder of Bennett Briegal, which specialises in advising professionals. He is also a former chair of the Law Society's Small Firms Division. Smaller firms working in high-risk areas are going to find renewal particularly challenging, says Bennett.
'Two- to three-partner firms doing 25%-30% conveyancing need to be aware that prices have gone up and that they will have to demonstrate they are actively managing the risks,' he notes. Whereas a year ago an absence of past claims would go a long way to convince an insurer that a firm was well-run, solicitors now need to go well beyond that, he explains.
'There is a clear lack of appetite among insurers for generic firms at the small end. Firms need to distinguish themselves. They need to talk about their training, risk management and supervision, and prove that the reason there's been no previous claims is down to judgement, not just luck.'
Joe Newbury, a senior account broker at Brunel Group, says: 'With a potential recession on the horizon and house prices falling, it's going to be a bit of a nightmare for conveyancing firms. There are only three or four insurers now that are writing conveyancing.' Some firms should expect to see their premiums double this year, he adds, 'and that's not the worst-case scenario'.
Present a six-year record
Newbury advises: 'Get all your claim summaries from your broker from the last six years.' Alongside these, the detailed proposal form and two sets of accounts, firms should 'provide a covering letter that sets you apart from the other firms explaining why your firm is different from others that on paper have the same turnover and work split'.
With a potential recession on the horizon and house prices falling it's going to be a nightmare for conveyancing firms. There are only three or four insurers that are writing conveyancing

Joe Newbury, Brunel
Most importantly, do not delay, says John Wooldridge, director of the professional indemnity division at Howden Group: 'The best tip of all in a hard market is to do your business early. If capacity is short, the closer you get to 1 October, the less will be available, which will probably mean prices will rise.'
Get accreditations
Melinda Giles, partner at Giles Wilson and a member of the Law Society Private Client Section advisory committee, advises firms to get Lexcel-accredited. 'Be prepared to showcase good comments from your assessment on relevant areas for risk,' she says. Further accreditations in high-risk practice areas, such as the Society's Conveyancing Quality Scheme may also help.
'You will sometimes need to explain the requirements of the accreditation to a broker so they understand how this reduces risk.'
Finally, she recommends building a good relationship with a single broker rather than courting a different broker at each renewal, and maintaining that relationship throughout the year and not just at renewal times. 'They will value this relationship and do their best for you,' she says.
Close off notifications
A tip from Patrick Bullen-Smith, head of professions at broker Hera Indemnity, is to close off any notifications on claim summaries.
Solicitors are encouraged to notify their insurers of everything relevant and therefore a number of circumstances are reported which never give rise to an actual claim. 'These will still be mentioned on the insurer claim summaries with a reserve of nil but a status of open,' Bullen-Smith says. 'As nothing further is heard, these circumstances should be marked closed on the actual summary but are sometimes left open as they are forgotten about.'
When underwriters look at claim summaries they will view any open matters as a potential claim, he explains. In contrast, while a closed claim may be reopened, underwriters know it is extremely unlikely the claim will develop.
'In a hard market small details like these may make a difference to the premium,' he adds. 'Insurers will generally only have time to review the firm's submission once. So make sure all relevant information is available and explained in full at the outset of the renewal process.'
SRA rules will up risks
Overall, the profession needs to lower its risk profile, says Nick Gurney-Champion, a consultant solicitor at Biscoes and Law Society Council member for Hampshire and the Isle of Wight.
But Solicitors Regulation Authority rule changes due to come into force in November are likely to do the exact opposite. The controversial reforms will create a separate code of conduct for firms and solicitors, allow solicitors to provide legal advice to the public from unauthorised businesses, and allow for the provision of legal services on a freelance basis. Freelance solicitors will not be subject to the same insurance requirements as law firms, which must all be covered to a set minimum level.
Concerns have been raised that clients may be misled over the extent of their solicitor's insurance cover and about the availability of redress through the Legal Ombudsman or compensation fund.
'Freelancers are being told they need to have "adequate and appropriate" insurance,' says Gurney-Champion. 'How that is all going to pan out is a mystery at the moment. I don't think there are any insurers in the market yet that are offering lesser insurance than the compulsory minimum terms.'
Freelancers do not have a client account so will not be able to run off with clients' money, he says: 'But negligence claims are not limited to solicitors who lose clients' money. If there's a restrictive covenant on a house and you miss it, that has nothing to do with whether you hold money or not. It's negligence in your legal work and your client could suffer considerable loss because of it.'

Gurney-Champion does not understand why anyone would want less cover than the compulsory minimum: 'You'd want the most comprehensive terms you can get.'
Problems may arise for solicitors dealing with freelancers, he adds: 'Are you going to be prepared to take an undertaking from someone who does not have the same level of insurance as you do?
'At the moment there's a presumption that you're dealing with someone with adequate insurance. You don't ask a firm about its insurance arrangements because you know what they are. If you're dealing with a freelancer you're going to have to ask. If the cover is inadequate and you go ahead anyway, are you yourself negligent?
'There are lots of potential risks with this new arrangement.'
Melanie Newman is a freelance journalis