The debate sparked by a disparaging comment from a QC may sound light-hearted, but it could not be more serious at a time when the bar's own leaders describe those working in publicly funded criminal defence as an 'endangered species'. They warn that the level of anger in the sector is similar to 2015, when practitioners took their protests on to the streets.
Simon Spence QC, a tenant of Red Lion Chambers, managed to insult just about every criminal defence solicitor during his pitch to become vice-chair of the Criminal Bar Association (CBA). He argued that there should be a reallocation of funding away from litigators' fees because 'it is quite wrong that the postman gets more than the person to whom he delivers the post and who has to read and digest it'.
In the resulting furore, Spence apologised and withdrew from the race. But not before his comment prompted an open letter from Zoe Gascoyne, chair of the Criminal Law Solicitors' Association (CLSA), questioning whether he had 'any idea what being a "postman" actually entails and what a difficult job it is'.
Solicitor-advocate David Osborne responded with his own analogy – criminal solicitors are like fishermen, while barristers are like chefs. Getting the fish to the chef, the partner at Old Bailey Solicitors posted online, 'takes skill, experience, logistical knowhow and money – lots of money', before concluding: 'I love to watch a master chef at work as much as anyone else. It is a thing to behold when decent raw materials become delicacies. But let's not bash the fisherman, eh? They've got a tough enough job as it is and they get little thanks for most of it.'
The LGFS proposals aren't fit for purpose because they rely on the ridiculous idea that your fee will be governed by how many pages of evidence the prosecution chooses to serve

James Parry
CBA chair Francis FitzGibbon QC of Doughty Street Chambers also jumped to the defence of solicitors. While their work is 'invisible' to a lot of barristers, 'litigators do much of the heavy lifting that makes advocacy possible'.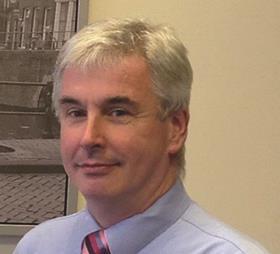 So, how are practitioners coping? The pressure is building as they wait for the outcome of the Ministry of Justice (MoJ) consultations on the advocates' graduated fee scheme (AGFS) and litigators' graduated fee scheme (LGFS), with the spectre of the 8.75% cut revoked by Michael Gove while he was justice secretary still hovering in the wings.
Richard Miller, head of the Law Society's Justice Team, says: 'From conversations with criminal practitioners, they are feeling they are reaching the last straw and that their businesses won't survive if they don't fight back.'
Those firms of solicitors who secured a criminal legal aid contract in April allowed themselves a 'moment to celebrate their success', says James Parry, solicitor-advocate and chair of the Law Society's Criminal Law Committee.
'They were foolish to do so,' he continues, 'because their extinction beckons as the government dismantles the criminal justice system – with police numbers also down, courts closed and the Crown Prosecution Service (CPS) and prison service starved of resources.'
'We are an endangered species', agrees Gascoyne, a partner at Liverpool-based Quinn Melville. 'This is a difficult area of law requiring a particular skillset that should never be undermined. Sadly, it has become the area of law that is least well-paid and it will fail to attract the talent needed to ensure the system is never compromised.
'For far too long, the government and press have been complicit in ensuring that there is no public support for legal aid. The general public have become conditioned into believing that legal aid is a benefit given to criminals and scroungers while failing to appreciate its fundamental importance.'
The Law Society is so concerned for criminal legal aid firms that it issued a practice note reminding solicitors that, while they are obliged to do duty scheme work, they may be able to refuse work if the level of fees means they cannot provide clients with a proper standard of service or it threatens the viability of their firm.
Miller gives the example of cases where a court appoints a lawyer to cross-examine a vulnerable witness. The MoJ is seeking to cap costs at the legal aid rate of around £48 an hour – which is a quarter to a fifth of approved private rates.
'Appointees are currently paid at private rates because of the work involved,' says Miller. 'The lawyer has to drop everything at virtually no notice, which is very disruptive. If the only fee available is the legal aid fee, it may not be cost-effective to do it.'
Ruth Harris, partner in London firm Hodge Jones & Allen's (HJA) criminal defence team, says there are areas were legal aid fees are 'minuscule' and may be uneconomic given the volume of work required. A good example, she says, is an appeal against a conviction from the magistrates' court. It will involve a full retrial, possibly a large amount of evidence and multiple defence witnesses, and the solicitor may not have acted in the original trial.
For far too long, the government and press have been complicit in ensuring that there is no public support for legal aid

Zoe Gascoyne, CLSA
'The fee has no regard for the hours needed to prepare and is in the low hundreds,' she says. 'It is an increasing challenge to take on such work, yet it will be the vulnerable appellant with complex needs who will find it the hardest to access good quality legal representation.'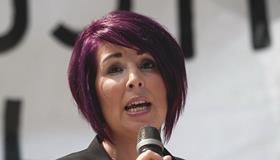 So, what is the broader picture across the country? The Legal Aid Agency (LAA) entered into contracts in April with a total of 1,299 organisations contracted to deliver criminal legal aid services from 1,960 offices. Of those, 1,199 deliver 'own client' and duty work, with 100 doing only 'own client' work.
Parry, a partner at Liverpool firm Parry Welch Lacey, which specialises in Dangerous Dogs Act cases, says his firm is one of those only doing 'own client' work, after his cost analysis showed that sending solicitors to court under the duty scheme would be a loss-maker.
He had reservations about taking on the contract at all. 'One of the reasons I did, this time, is because I can give three months' notice and come out of it. But the jury is out on the next one.'
The current list of duty solicitors contains 5,500 members, down by about 1,000 compared with the previous list.
While the precise reason for the reduction is not known, Miller says it could be due in part to the Law Society's combined efforts with the LAA, the CLSA and London Criminal Courts Solicitors' Association (LCCSA) to remove 'ghost' solicitors (those who obtain slots, but who do not carry out the work), who took work away from genuine duty solicitors.
With so much at stake, the Gazette asked the new justice minister responsible for legal aid, former City solicitor Dominic Raab MP, for an interview. He declined. However, an MoJ spokesperson said the legal aid reforms are reducing costs to taxpayers, while providing legal help to those who need it most, while access to justice continues to be at the 'heart' of reforms.
The outcome of the consultations on the graduated fee schemes would be announced 'in due course', the spokesperson said, adding: 'We want to introduce a more modern pay system that better reflects the reality of the work done by defence litigators on legal aid-funded criminal cases.'
The consultation proposes reducing the threshold for pages of prosecution evidence (PPE) from the current cap of 10,000 pages to 6,000. This would mean providers conducting cases with that amount of prosecution evidence would receive £26m-£36m less in LGFS payments.
Parry pours scorn on the plan. 'As we move to digital working, the LGFS proposals aren't fit for purpose, because they rely on the ridiculous idea that your fee will be governed by how many pages of evidence the prosecution chooses to serve.
'That's a foolhardy way of calculating a fee. There are endless disputes as to what a "page" of evidence is. It is a discredited and unfair scheme.'
LCCSA president Greg Powell, managing partner of Powell Spencer and Partners, says practitioners have been making the point for years that the major cost driver is technology. 'Prosecutions rely ever more on mobile phone, email and social media evidence, as well as CCTV, observation and bugged conversations,' he says. 'Capping page count is a crude reaction to curtail costs. It doesn't recognising that costs must increase to fairly compensate increased workload.'
Concentrating on limiting payment for the relatively small number of cases that result in a 'deluge' of prosecution evidence will have damaging consequences, Harris warns: 'The larger legal aid cases help support legal aid practices, allowing them to continue to defend the poorly paid, less commercially viable cases.'
The Law Society's Miller says that, when the MoJ put out the LGFS consultation, the calculation was that it would save about £30m. If that went ahead, the MoJ said it was 'minded' not to reinstate the 8.75% cut that would save £50m.
So, is this effectively a gun to the profession's head? 'I think people feel they are being asked to choose cuts that, for some firms, are just as damaging,' he says.
When it comes to the AGFS consultation, Miller says the proposal is to shift money from smaller to bigger cases. This would make life very difficult for solicitor-advocates and junior barristers in favour of already better-paid senior advocates and QCs. 'We proposed dividing the money in a different way so smaller cases are properly protected, which we believe will incentivise early pleas and early case preparation and get the best savings overall,' Miller adds.
Parry fears the MoJ will ignore these concerns. But he warns that '[although] pretty much every scintilla of goodwill' has been eroded among practitioners, that goodwill is vital if the criminal justice system is to become more efficient.
'The lord chancellor has a statutory obligation to maintain an effective form of legal aid,' he cautions. 'It is still a recognised human right under Article 6 [of the Human Rights Act 1998] that people who can't afford to be represented should be provided with representation by the state.
'What the MoJ is doing is bringing about circumstances where those duties will be breached because practitioners will not be able to take on cases.'
Gascoyne says her only hope is that the new ministerial team will engage with solicitors. 'No one else has such direct dealings with virtually every aspect of the system: from police officers to prison officers, from probation to the youth offending team; from the Youth and the magistrates' courts to the Crown court and Court of Appeal.'
Stuart Hutton is a consultant partner at Hutton's, the criminal defence specialist he founded in Cardiff. He has played a key role in high-profile cases, including: the murder of Lynette White, where his clients were acquitted after a retrial caused by the original trial judge's sudden death; the Tooze Farmhouse murders, where his client's conviction was overturned after a Court of Appeal hearing; and the quashing of the Cardiff Newsagent Three's murder convictions after 14 years in prison.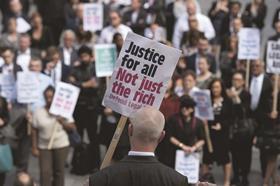 'We got our crime contract and duty solicitor schemes at police stations and court,' he says. 'The problem is there is no respite when you are on 24-hour call. Legal aid has become a ball and chain around the ankle. If you step out and smell the air, there is other work which clients are willing to pay fairly for. But if you see criminal defence as a vocation, your heart bleeds because it is about fighting injustice and giving a voice to the inarticulate. It has been those clients who have enriched my life.'
Another row is brewing over the extended court hours pilot scheme, in which Crown courts will sit until 6pm and magistrates' courts until 8.30pm. This is due to last six months in six court areas. But HM Courts & Tribunals Service has yet to confirm the start date for the trial, but it has promised a full evaluation before any decision is taken to roll it out.
There is no extra payment on offer and Gascoyne warns the pilot is 'ill-conceived and doomed to fail'.
'This pilot is a nonsense,' agrees Parry. 'It is discriminatory, particularly to female members of profession with caring responsibilities and to those with religious observances. It is also unnecessary because we have all these courts lying empty. It devalues justice and should be dropped.'
The prospect of pleading guilty online has raised its head again with the new Courts Bill. Those charged with a non-recordable, non-imprisonable offence without an identifiable victim – such as not having a fishing licence or a first-time offender who admits travelling on a train without a ticket – can opt to plead guilty, accept a conviction and pay a statutory fixed penalty online.
Miller says it is 'reasonable' to pilot this, but there must be safeguards so it cannot include any offences that might have ongoing repercussions for a person's life, in terms of getting a job or a travel visa.
Gascoyne argues 'allowing "justice" to take place effectively behind closed doors is a step too far'.
So what do practitioners want? Both Powell and Parry are calling for 'inflation-proofing plus' over the next three years. 'We need a proper plan to redress this – the government has just effectively given away the entire legal aid budget to the DUP, so the "magic money tree" might exist,' Parry says wryly.
'The increase doesn't have to be extortionate but enough to undo the harm. Even if there are no more cuts, without an increase, inflation will bring them in by the backdoor so it will just be a slow death rather than a swift beheading.
'While that might achieve the consolidation the MoJ wants by the back door, what it will do is destabilise the market because it may be the large firms that are at risk because their overheads leave them more exposed.'
His message to the new lord chancellor? 'Engage with us. If you want a sustainable system, we are here to help. But we are not here to be bullied.'
Appaling and unfair
Governments are 'verging on the hypocritical' if they give citizens rights but do not ensure those rights are enforceable, the president of the Supreme Court Lord Neuberger said recently. And there are few rights more important than the right to a fair trial, say practitioners, who lay bare the reality of funding options.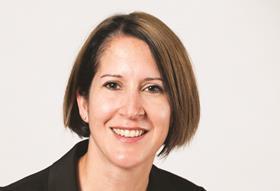 Means testing ensures very few clients are eligible for legal aid in the magistrates' courts unless they have a very low income, so the option is to pay privately or represent themselves. It is possible to qualify for legal aid on a higher income in the Crown courts. However, defendants can be required to contribute towards funding their defence.
'This is calculated as a proportion of their disposable income and not by reference to the fees the solicitor will receive,' explains HJA partner Ruth Harris (pictured). 'So, defendants may have legal aid for cases attracting tiny fees but be directed to pay cripplingly high monthly amounts.'
While this will be returned if they are acquitted or, if after conviction, they have overpaid, James Parry, who chairs the Law Society's criminal law committee, says clients report being pursued 'aggressively' by bailiffs during the run up to trials if they cannot keep up with payments
Clients are increasingly asking if they should pay privately, says Harris, because the general rule is that legal aid cannot be 'topped up', even in cases which only attract a small fee but involve a very complex defence case.
If acquitted, a privately paying defendant can apply for a defence costs order. But in the Crown court, Harris says this will only be granted if the defendant had applied for legal aid and been turned down. The amount paid back is at the nominal legal aid rate –about a fifth to a quarter of the private rates.
'These are not people who are "getting away" with something,' says Stuart Hutton, consultant partner at Cardiff-based Hutton's. 'These are people who have been prosecuted unsuccessfully. Why should they have to remortgage their homes, borrow money from their family never to get it back in the Crown court or anything representing the actual cost in the magistrates' courts? This is appalling and unfair.'
Half a century of legal aid
At 75, Michael Mansfield QC (pictured) is celebrating 50 years at the bar with his enthusiasm for fighting injustice undimmed and a determination to 'bat on' about the vital role played by legal aid.
'The band of people who still have the same high enthusiasm for publicly funded work has dropped dramatically,' he tells the Gazette. 'Somebody asked me recently if anybody else is doing this kind of work. I said I wouldn't be surprised if no one wanted to follow in my footsteps because you get vilified, your fees are low, payment is often delayed and the workload is heavy.'
Some are, however, prepared to keep going against all the odds, he says: 'I've been involved in the Greater Manchester Law Centre. It would not have opened without the energy and hard work of its chair John Nicholson [a barrister at Kenworthy's Chambers].'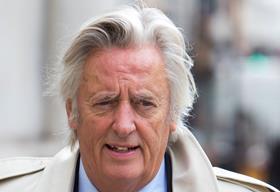 Throughout Mansfield's career, the constant drumbeat has been the need for public funding to be able to challenge the state. When he started at the bar in 1967, he says the judiciary was extremely hostile to legal aid. But from the 1970s onwards, it began to be appreciated as a 'safety net, the like of which was difficult to find anywhere else in the world'.
Lawyers became committed to public service in a way that had never been seen before: 'Legal aid was seen as an equal partner to the private sector and one was very proud to be able to serve – and be paid for serving – people in just the same way as doctors, surgeons and teachers.'
But the deregulation that began with Margaret Thatcher changed that for all those professions, he believes, and it is now a 'major challenge' to inspire the younger generation when frontline lawyers are giving up because they cannot afford to continue.
Yet the risks of miscarriages of justice, he warns, are growing because there is not the public funding to review all the material and do the necessary forensic science tests.
He has first-hand experience of the difficulties of maintaining a legal aid practice. His set, Tooks Chambers, whose members derived 90% of their work from publicly funded work, closed in 2013 after nearly 30 years, following government cuts.
Mansfield then experimented with a new style of chambers that was not 'hooked into buildings, desks' and 'status'. Fifteen of the 55 barristers from Tooks joined Mansfield Chambers and moved into serviced offices in Chancery Lane with shared desks and one clerk in 2013.
'But the experiment didn't work,' he says. 'People were frightened and realised that, with all the cuts, the only way forward was to be in bigger sets with access to more sources of work. So, last December those of us left merged with 1 Grays Inn Square because people do want space and desks.'
So how does Mansfield view the future?
'I am an eternal positivist,' says the ebullient QC. 'I am supposed to have semi-retired 10 years ago but I am now working in arenas where no one would ever expect to see me, such as the family court, as well as inquests in Ireland and various inquiries. And I am going to hang around to see if I can muster people to keep doing publicly funded work.'
Grania Langdon-Down is a freelance journalist