Family loyalties enmired in jealousy, deceit and greed. Siblings cat-fighting for multi-million -pound stakes. Love-children, mistresses and dramatic last moment revelations. It might sound like the trailer for a new TV soap, but actually it is the stock-in-trade of private client lawyers who handle contentious probate matters.
Contentious probate occurs when there is a dispute relating to the administration of a deceased person's estate. There are myriad reasons to dispute a will. Beneficiaries might argue that they are being offered less than their fair share of the assets. Or they might demand to know why the testator changed their will so late in the day. Were they still of sound mind when writing the second will or did someone exert undue influence upon them?
Many of these claims arise from the Inheritance (Provision for Family and Dependants) Act 1975. This act enables the court, controversially often against the deceased's stated wishes, to vary how the estate is distributed for certain family members and dependants. It is invoked, typically, when someone who expected to inherit receives nothing because the deceased died intestate, or because they have been left out of the will entirely, or because they have not been left as much as they need.
Kalpa Prajapati, partner and head of wills and probate at London firm Grant Saw, has a 'special interest' in contentious probate. She tells the Gazette: 'The firm has seen a significant growth in people willing to challenge wills. People are more aware of what they can achieve. Also, especially in the south-east, property values can easily top £1m and such sums are worth litigating over.'
There are other factors, she says, driving the growth in contentious probate matters. 'We have an ageing population and with that an increased awareness of mental health and dementia issues. Families are changing, too. The old model of 2.4 children per family is long gone. There are more divorces and second marriages and second families. More of us are moving overseas as well.'
Is intestacy still a problem? Prajapati replies: 'My team regularly deals with intestacy. Some individuals are still under the delusion that their estate will automatically go to their spouse. There's nothing automatic about it at all. Others are superstitious and think writing a will is tantamount to signing away their lives. Writing a will is on lots of wish-lists, but all too often that's as far as it ever gets.'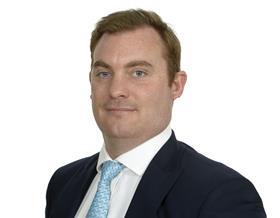 Litigation partner Thomas Middlehurst handles a varied caseload at southern England firm Moore Blatch, including many contentious probate claims. He dates the rise in such claims to 'the 2008 crash and recession' and to the increased numbers of people co-habiting. 'The Inheritance Act has opened people's eyes to new avenues of challenge,' he observes. 'Also, people are increasingly more willing to litigate through a lawyer because they don't feel they're spending their own money, just the estate's money.' He adds:
'It's our duty as lawyers to keep costs down. In the last five years, only one of the claims I've handled has gone to court. We always aim to settle.'
Mindful of the need for client confidentiality, Middlehurst nonetheless gives an example of a recent case of interest. 'A grandmother left some of her estate to her grandsons. An uncle claimed that there was nothing of value in the estate to be left to them. We were able to challenge his assertion and disprove it.'
How about incidents of intestacy? 'We are constantly telling younger clients that writing a will is a sensible precaution when buying a house,' Middlehurst replies. 'Good advice from a conveyancer is invaluable. We also tell them that there is a vast difference between having an experienced private client lawyer writing your will and completing a do-it-yourself will bought from a newsagent. The latter, when it's too late to do anything about it, can be catastrophic. The law is not suitable for a [price comparison site] approach. You are looking not for low prices, but for quality and knowledge.'
Martin Oliver is a partner at Leamington Spa firm Wright Hassall. He qualified as a solicitor-advocate more than a dozen years ago and now specialises in inheritance disputes, such as contesting wills and litigation concerning wills and trusts. Does he agree with other private client solicitors that contentious probate is booming? 'I know from personal experience that the market has rocketed,' he confirms. 'I came to Wright Hassall from a Birmingham firm around 11 years ago. In Birmingham I had just two cases, now in Leamington Spa we handle around 10 cases per year. There is a team of seven here doing contentious and we are very busy.'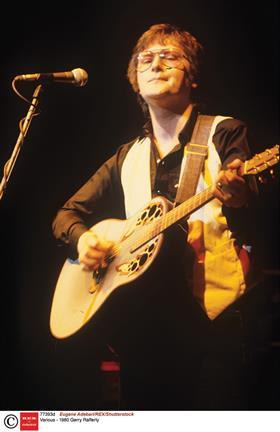 Are there any trends driving this growth? 'Second families,' Oliver says. He explains that many marriages end in divorce nowadays, whereupon one or both of the divorcees remarry and start a second family. They often draw up new wills and, when it comes to probate, the children of the first marriage feel an entitlement to at least a proportion of the deceased's assets. 'But they don't always get anything, which always results in ill-feeling and in the worst cases litigation.'
Disputes around the ownership of farming land, continues Oliver, are another driver of growth. 'Traditionally, sons would take over the farm and daughters would go off and marry into other farms. Nowadays, girls aren't always happy to have their lives and careers mapped out for them in this way. They are going into careers outside farming and see no good reason why their brothers alone should inherit such a valuable asset as a farm. The daughters feel a sense of ownership, too. They have been brought up on the farm and lived there all their lives. They have earned a stake in it.'
Oliver is asked to talk about some of his highest-profile cases. 'One was Gerry Rafferty's estate,' he begins. Rafferty was the archetypal 1970s rock star, with a reputation for trashing hotel rooms and drinking heavily. Success came to him in 1978 with the release of Baker Street, a song that is instantly recognisable because of its soaring saxophone riff. This song alone is reputed to have brought Rafferty some £80,000 in annual royalties every year since its release. Another claim to fame is Rafferty's song Stuck in the Middle With You. This was released in 1971, but got a new lease of life when Quentin Tarantino chose it as the accompanying track for the ear-slicing scene in his 1992 film Reservoir Dogs.
Following a divorce from his childhood sweetheart – with whom he had had a daughter – Rafferty met Enzina Fuschini in 2008. By then, he was seriously ill and he died in January 2011. 'The probate dispute,' Oliver says, 'arose from Rafferty's relationship with Fuschini. She claimed in the High Court that Rafferty had given her a number of valuable items, such as guitars, a piano and a Mercedes car. We were able to argue that Rafferty hadn't changed his will after meeting Fuschini and so his immediate family remained the beneficiaries of his £1.25m estate. Ms Fuschini was left with just a £75,000 legal bill.'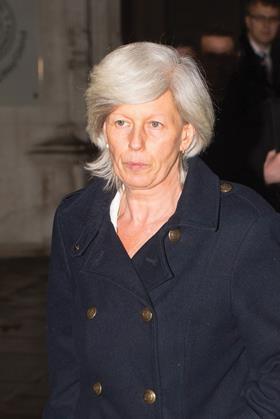 Although it lacks the rock star glamour of the Rafferty case, Ilott v The Blue Cross and others is probably Oliver's highest-profile and most analysed contentious probate case yet.
In essence, Heather Ilott, who subsisted on benefits payments, was left nothing when her estranged mother died in 2004. All of the £486,000 estate went to animal charities instead. Ilott challenged this in the county court under the Inheritance Act 1975, which specifically makes provisions for people who might reasonably expect to inherit from an estate, but receive nothing. A district judge awarded Ilott £50,000 from the estate.
Ilott appealed this on the grounds that £50,000 compromised her entitlement to benefits, but did not solve the long-term problem of how she and her husband and children were to live. The Court of Appeal raised the award to £163,000, which was promptly appealed by the charities. Ilott challenged the charities' appeal, but the Supreme Court allowed their appeal and the award reverted to £50,000.
Oliver, who acted pro bono for Ilott in her challenge to the charities' appeal, comments: 'Naturally, we were disappointed by the Supreme Court's ruling. The case poses many questions that will exercise lawyers in years to come. What approach should a court take when adult children are estranged from their parents? Should an applicant whose lifestyle makes them dependent on state benefits be treated in the same way as applicants who are elderly or disabled? Do, as some tabloid newspapers claim, our current laws reduce testamentary freedom [the right to leave our estate to whomsoever we wish]?'
London firm Farrer & Co partner Bryony Cove and senior associate Adam Carvalho both have extensive experience in the field of contentious estates and trusts. They endorse much of what has been said hitherto. 'Mediation is our method of choice,' Cove says. 'As lawyers, our main aim is to settle cases to everyone's satisfaction. Litigation can be very expensive and it is incumbent upon us to find a way through what might appear an insurmountable row. People can become very emotional about assets that the family has held a long time.'
Carvalho urges caution. 'People nowadays are less willing to take things on the chin and are more willing to go to negotiation. There are also more wealthy people and complicated families to contend with. They all require careful handling and steering towards a proportionate resolution. After all, the legal fees in Ilott [see above] dwarfed the value of the estate. As my colleague remarked, litigation can be very expensive.'
The Law Society's Private Client Section offers access to CPD-accredited events, magazines and online content, all produced by specialist private client practitioners. The Section's committee of experts works across wills, probate, financial and tax planning, elderly client, trusts, mental capacity and estate administration. Join the Section.