The 'roaring twenties' started with a high-profile NewLaw restructuring. On 13 January Atrium Law, the VC-funded legal services start-up founded by Silicon Valley entrepreneur Justin Kan, laid off most of its lawyers in what has been broadly described as a pivot to lawtech. Kan's blog explains that the company will retain a few partners to assist clients with 'strategic services like financing and M&A'.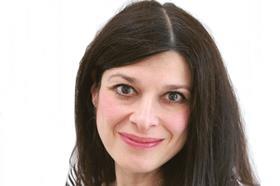 Atrium's original offering provided legal support to start-ups through a dual-purpose business model: a software company that provided technology to assist with fundraising, hiring and contract automation, a Dropbox equivalent for legal documents, and a team of in-house lawyers – all for a $500 monthly membership fee. As commentators have observed, it looks like the sums did not add up. Kan explained that his plans for Atrium include expanding beyond legal services, 'building a professional services network dedicated to founders' and giving its former in-house lawyers the opportunity to work as 'preferred providers'. Interestingly, since the original announcement, Atrium has recruited two new partners, so perhaps Kan pivoted slightly too far and decided to recentre.
Atrium raised $75m in VC funding. The fact that a successful serial entrepreneur finds it necessary to pivot a well-funded business in order to challenge the legal services status quo and expand sufficiently to maintain profitability (clearly the tech side of the business is more profitable than the legal services side) is testament to the challenging nature of tech-driven legal innovation.
Technology still a key challenge
Indeed, PwC's law firms survey 2019 'Adapting to a new world' identified technology as a key challenge for top-100 firms (by global fee income).
Responses showed that firms' top business support priority in the next 12 months is improving the use of technology, and in particular implementing transformational technology and upskilling business support.
Digital and emerging technologies are key focus areas. While most firms use mobile applications, collaboration tools and document automation, and are piloting emerging technologies, half of top-10 firms and about a quarter of top-100 firms are currently deploying artificial intelligence (AI) applications. The other 50% are piloting A1. Some 38% of firms predict that this will be the most disruptive technology over the next five years, followed by process automation, blockchain and smart contracts.
The pace of change, and in particular digital transformation, has encouraged firms – particularly in the top-10 band – to skill-up in advance of requirements, recruiting professionals with specialist skills such as data analytics, strategy business innovation, digital and emerging technologies, and procurement.
Which way to pivot?
An interesting resource that can help scale-ups decide which way to pivot (cited by the Law Society in its recent Lawtech Adoption Research report) is legalcomplex.com. This applies machine-learning to analyse start-up data. It tracks patterns of investment and shifts in the type of companies that are being created and provides tools to help founders identify potential opportunities and markets. Founder Raymond Blijd highlights data showing a decline in new legal markets, whereas IPTech is a growing and lucrative legal tech segment for both founders and investors (see box). However, data is not everything – a key challenge highlighted in PwC's report is tech adoption.
Tharindi Hapuarachchi (pictured), program manager at Deep Mind, uses its WaveNet algorithm to recreate voices for people who cannot speak for medical reasons
Innovation and engagement
It has long been recognised that successful innovation depends on adoption, which requires engagement and outreach rather than creating an innovation silo. I was invited to moderate a fascinating panel on this topic as part of Burges Salmon's B-Innovative week, consisting of Rachel Roberts, head of business solutions, who had organised the event; Rick Seabrook, co-founder and former EMEA managing director at Neota Logic (now starting a new venture); and two local legal tech heroes: Dagmar Steffens, who leads the West of England Combined Authority's Innovation and Sector Development Service and is co-founder of Bristol + Bath LegalTech; and consultant Chris Bull of Kingsmead Square, former law firm COO, who has worked at all of the Big Four consultancies. The discussion was inspired by Tharindi Hapuarachchi, program manager at Deep Mind, who highlighted (via video) the achievements and potential of AI in healthcare by outlining Deep Mind's WaveNet algorithm. This recreates voices for people who cannot speak due to medical conditions.
We discussed methodologies to get people engaged in innovation, drawing on lessons from the Big Four (and Accenture, where Seabrook was a partner before moving into legal tech), as well as the threats and opportunities presented by their expanding legal services. We then looked at innovation in the south-west – where Steffens is leading multiple initiatives – and within Burges Salmon itself.
Creating an innovation culture was a central theme, but the fact that the session was very well attended – it was a full-house and included the leadership team – and highly interactive, via Slido questions and polls, suggested that the challenges were practical rather than motivational. Constraints included the demands on lawyer time, work commitments making it difficult for them to really understand new technology and the need for a cross-sectoral, interdisciplinary approach.
For decision-makers and innovation leads, challenges include the pace of technological change, and the vast choice of tools and applications. Roberts outlined the firm's 'thoughtful' innovation, which enabled the business to learn and develop from experimenting with new tools and ideas rather than considering an unsuccessful pilot – meaning the tech was not rolled out to the business – as 'failure'.
Brand recognition
There has been much in the news about facial recognition, but brands are less interested in recognising people's faces than protecting original design. Chief digital officer Gerard Frith has introduced Kemp Little's latest IPTech offering 'Dupe Killer'. This uses visual recognition software to scan millions of web pages for copycat designs which are not counterfeits, but are close enough to potentially compromise the originals. So far it has been successfully used by Jimmy Choo and Dr Martens, but it could potentially be applied to any branded product, not just fashion. Once it receives its patent (currently pending) this cool piece of software will be the first patented legal AI product for image search and recognition.
Attention please! A legal tech lesson?
There is much discussion about AI ethics and algorithms influencing human choices, notably democratic and judicial decisions. In his Cautionary Tales podcast, Tim Harford discusses the dangers of device dependency. For example, reliance on GPS in a car or interactive maps on smartphones means that people often do not check maps or concentrate on where they are going. So, loss of power or connectivity, a GPS error, road closures and layout changes, or new traffic systems can compromise the journey and potentially safety. A simple typo can send travellers unfamiliar with local place names to the wrong destination. This is because AI needs supervision. It will use the data it has to suggest logical choices – but it does not check that the data or the query itself is correct.
Harford does not advocate rejecting or even regulating algorithms, but cautions us to use them intelligently. His premise is that algorithms can be used to polarise opinion because people are inherently lazy. Perhaps there is a lesson for legal tech too around applying attention and intelligence to the direction you choose – that is, thoughtful innovation. As opposed to following the crowd or depending on data or algorithms that provide guidance rather than certainty, and then having to pivot and recentre.