To mark International Women's Day, Law Society office-holders I. Stephanie Boyce and Lubna Shuja talk to Eduardo Reyes about women's leadership in law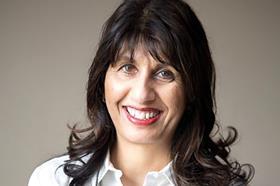 When the Law Society's vice-president I. Stephanie Boyce and deputy vice-president Lubna Shuja succeed to the post of president, they will follow in the footsteps of some distinguished forebears. Samuel Garrett is one who comes to mind. A City solicitor and brother of suffragist leader Millicent Fawcett, Garrett long argued for the admission of women to the legal profession. In 1919 he had the satisfaction of putting the motion to Council that, together with the Sex Disqualification(Removal) Act, opened the way.
There followed a long wait – not just to see a woman president of the Law Society, but even a single Council member. The latter, Eileen Evans, was elected to Council in 1977. Evans, the Gazette reported when she stood down in 1982, brought 'common sense' and 'a feminine viewpoint which was particularly useful in the work of the subcommittee on Sexual and Racial Discrimination'.
The wait for a woman president ended in 2002 with the election of Carolyn Kirby. Since Kirby, there have been four more women presidents, including Fiona Woolf, who also became Lord Mayor of London.
When Shuja becomes president, following on from Boyce, this will be another leadership first, as the representative body for solicitors has never had women take the top role consecutively. In addition, Boyce will be the Society's first black president, and Shuja the first Asian.
COMMITTING TO EQUALITY
Women in Law Pledge
The Women in Law Pledge is the joint creation of the Law Society, Bar Council and Chartered Institute of Legal Executives. Signatories, including firms of all sizes and in-house departments, commit to setting high-level targets towards gender equality. See tinyurl.com/2fwnn225.
Women in leadership
The 'Influencing for impact' project coincided with the 'Women in the Law' centenary of 2019. The project aimed to provide a solid foundation of qualitative evidence about the position of women in law; raise awareness of the challenges in tackling inequality and promoting creative solutions; and empower women to bring about change and become leaders in their organisations. See tinyurl.com/ymkp4knp.
Male champions
The Law Society's 'Male champions for change' report sets out the findings of men-only roundtables held across England and Wales from November 2018 to March 2019. The participating male leaders included senior lawyers working in firms; in-house legal teams in a range of sizes and types of business; and lawyers in the public sector. Click here for more.
Race inclusivity toolkit
The Law Society's toolkit 'Promoting race inclusivity in the workplace' includes practical tips on how to approach recruitment, set targets, manage career development, use data and establish staff networks.
Today, to mark International Women's Day, they have joined in conversation on Teams to discuss women's leadership in law.
Interestingly, neither woman points to a mentor or role model who led them to a career in law. 'I'm first-generation British,' Boyce begins. Her parents came to the UK 'in search of faith, hope and greater opportunity. I didn't know any lawyers'. What she knew about the profession came from their portrayal on television.
Boyce's stepfather was in the US airforce, and her secondary school years were spent in the US. Alongside watching lawyers on TV, it was witnessing social injustice first-hand in those formative years that fuelled her interest in law.
'I was struck by the fact that you could walk for one block in America and just be thrown into abject poverty just by stepping across the street… There was a real demarcation in where people lived, their place in society and so forth… It shaped me as an individual,' she recalls.
It was one of Shuja's peers that set her on a path to law. At school in Bradford, 'law was never on my radar', she says. 'I didn't know anybody who was a lawyer… I never came into contact with any lawyers. It really wasn't something I thought about at all.'
In her A-levels she 'did better than teachers had predicted and a friend persuaded me that a law degree would be a better option than English, which is what I was thinking of doing at the time'. (The friend became a barrister.)
We know from research that when you have diversity in the business you have raised productivity

I. Stephanie Boyce
As she began her law degree, Shuja realised it was her 'calling'. She says: 'It was something I enjoyed and I realised it was a way I would be able to help people who needed assistance with problems and difficulties that they had.'
The experiences they relate, which ultimately set them on a path to leadership in the profession, were chance encounters. But such chance events alone will not deliver the equality Boyce sees as the profession's ideal. 'The legal profession must be open to all regardless of any of those characteristics or backgrounds,' she stresses.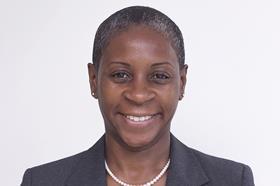 The theme of this year's International Women's Day is 'choose to challenge', which Boyce defines in two ways: the need for women to challenge for positions of leadership, as she and Shuja have done at the Law Society, and the need for everyone to challenge the obstacles and attitudes that stand in the way of equality. 'If we see behaviour that's not conducive to the equality of progression, of opportunity and so forth, we must call that out,' she urges. 'We must say, not in a confrontational way but in a way that takes individuals with us… that this is a profession that must reflect the communities we seek to serve, and it's a profession that is open to all. Men have to be part of this discussion. This is not a discussion that can be had in isolation if we are to see change.'
Shuja adds: 'We can all choose to challenge and call out gender inequality, and I think that's one of the purposes of International Women's Day… you put yourself out there to show what is possible and what is achievable.'
Whereas the legal profession is now one of huge contrasts, from the high street to the City, a commitment to fairness and equality can define and unite its members. At present, unequal outcomes are evident, as shown by the Law Society's own research.
'We know that over 50% of the profession are women solicitors,' Shuja relates, 'and of those, 15.7% are black, Asian or minority ethnic women. But we also know they are much more likely to work in smaller firms or as sole practitioners, because there is more chance of them getting partnerships in those types of organisations.'
There has been progress, she notes. In 1990, only 709 solicitors were from a BAME background. The figure is now 20,000, but progress is not even across the profession, and certainly not in prized leadership positions. 'About 36% of sole practitioners are from black, Asian and minority ethnic backgrounds,' Shuja points out, 'whereas when you compare that to the largest firms… only 2% [of partners] are from BAME backgrounds.'
'We've got the data,' Boyce says, 'and data drives change.' What also exists, she concludes, is 'the willingness [to address] the inequalities that exist in our profession, the struggles, the barriers that must be overcome if you happen to be female, if you happen to be from a black, Asian or minority ethnic background'.
Conversation turns to the effect of the pandemic, and how its impact on the world of work might affect equality and diversity. Flexible and remote working practices have long been cited as necessary to keep more women in the legal profession. And these are features of lockdown – proving to sceptics that productivity can even increase in this context. That is a point also made by the Law Society's Lawyers with Disabilities Division, which has long argued for work flexibility that benefits disabled lawyers.
There is every expectation that when there is a return to the office, flexible and remote working will be more prevalent than before the pandemic – encouraged even. But what will the effect be on equality and diversity? This turns in large part on how equally caring responsibilities are shared between men and women. The pressure of home schooling will end, but other responsibilities will not.
We can all choose to challenge and call out gender inequality, and I think that's one of the purposes of International Women's Day… you put yourself out there to show what is possible and what is achievable

Lubna Shuja
The economy is not in good shape, with redundancies expected in the legal profession. 'It may be that women and those at the junior end of the profession are the ones that are likely to be most affected,' Shuja notes.
'My concern,' Boyce adds, 'is that we had a stagnation of social mobility before Covid. There is no doubt that Covid has set back social mobility and some of the other inequalities that existed.'
All the more reason to keep a close focus on equality and diversity, and inclusion, Boyce suggests: 'When you have diversity, a diversity of thought, it's not only a business imperative but also a moral imperative. We know from research that when you have diversity in the business you have raised productivity… turning to the future, Covid presents us with an opportunity to rebuild, to do things differently, to rebuild stronger, better, do things differently.'
Boyce has a quotation she keeps front of mind: 'Diversity is being invited to the party – inclusion is being asked to dance.'
As they think about the challenge of leadership, Boyce and Lubna see reasons to be excited. As Shuja puts it: 'I'm really pleased that in two consecutive years we're going to have our first black president… and then, hopefully, I will become the first Asian president in 2022. I'm really pleased that at the Law Society we are literally seeing progress in action. Nothing happens for a long time – it's a bit like buses – then all of a sudden you get two together. It's brilliant and I'm really proud of that.'
How has Covid-19 impacted you?
The Law Society would like to know how the pandemic has affected you. To take part in a short poll, launched on International Women's Day, click here.


Features editor