In following the footsteps of the retail sector, law firms can reshape their businesses into hybrid models that offer both modern service delivery and good customer experience
This year's model is hybrid, which is by its nature a curate's egg – good in parts. But it offers legal tech a lot of potential to be the catalyst for significant positive change in legal services delivery.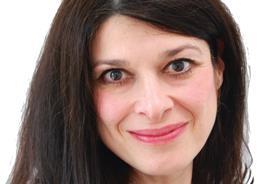 Hybrids face the challenges and opportunities of combining different systems to get the best of both worlds. This year's model also carries the shock of the new as the world emerges from the pandemic and successive lockdowns which forced businesses, public services, consumers, and educators online. The 'new normal' that has been under discussion for months is still not clear, but mainstream and emerging tech offer plenty of potential.
Covid-19 as catalyst for change
Like other sectors, legal services have opportunities to build on the quick conversion to Zoom, improvements to online delivery of goods and services, and the efforts that have gone into making sure that people have the tech and connectivity they need and the competencies (IT skills and support) to use it. As we return to a combination of remote and in-person working, shopping, and interacting, it is up to service providers across multiple sectors to iron out any teething problems around tech adoption and integration, and leverage the digital transformation that has been achieved so quickly into economic and societal improvement – including better access to and delivery of legal services.
Progressive law firms, law companies and legal tech startups have long been presenting case studies around applying minimum viable product (MVP) development to drive digital transformation and service innovation. The pandemic made it happen for real. It accelerated the shift to cloud systems and applications (which had started before the pandemic) and innovation around remote working and online services. As lawyers and their clients (corporate and private) were forced to move interactions online, they had to adopt the tech they needed and use it independently. Consequently, everyone is now more comfortable with technology and more amenable to new applications.
Meanwhile, legal tech vendors have recognised the importance of creating an intuitive user experience (UX). Again, this is something that has long been discussed, and is now a practical reality. Because people are working remotely, with less direct access to IT support, systems and processes need to be user-friendly.
Clients and customers are accessing services and resources remotely too, so online applications need to be usable and avoid confusion and frustration. Sometimes it is about giving the user more control by making a process self-service; sometimes it is about ensuring that users can connect with a person and get real-time assistance when they need it. The pandemic has also seen an increase in online government and other public services. Just last week, HM Courts & Tribunals Service's online divorce portal became mandatory for new applications.
Flexible friend
The Solicitors Qualifying Exam, which came into force on 1 September, requires candidates to complete two years of qualifying work experience (QWE). This is straightforward for trainees and paralegals within law firms and legal departments and is also achievable via a series of temporary placements. To this end, Flex Legal, an online service which arranges temporary placements for pre-vetted paralegals in law firms and legal departments, has developed the Flex Legal Journal. It is a free resource that helps candidates create reflective records of relevant experience, monitor progress against the SRA's competency framework, collect supervisor feedback, and get final sign-off by an SRA-registered solicitor to ensure that all qualifying work experience is compliant with SQE requirements. Keeping all records on a single online platform helps candidates review their progress and identify any gaps and areas to focus on. It helps supervisors, who may be working with several candidates, manage the feedback and approval process as they can access and approve multiple submissions and they receive email alerts when new journal entries are ready to review.
ILTACON – human bot and an astronaut
US educational and networking organisation International Legal Technology Association (ILTA) held its annual four-day conference, ILTACON, in Las Vegas at the end of August. It offered a hybrid experience, whereby attendees could attend in person or online – or combine the experience, by showing up to some sessions and logging into others. Covid-19 travel restrictions meant that nearly all delegates from outside the US attended remotely.
Sessions were delivered to a live audience while online delegates joined via Zoom. Some sessions were run entirely over Zoom while others combined in-person and online participants. Memorably, ILTA CEO Joy Heath Rush introduced her alter ego 'Joy Bot' broadcasting over Zoom from the stage and from the vendor hall via an iPad on a stand.
Most sessions were recorded so they could be accessed later. This enabled delegates to attend sessions that were being run simultaneously, by watching one presentation live and another later. It also allowed people in different time zones to participate asynchronously. I attended a few live sessions and also joined the meeting chat for some international peer networking. But I also watched some sessions after the event, and while writing this article. The ability to access sessions asynchronously added value to the event, although it makes it less interactive. The vendor hall was replicated virtually, so you could connect with vendors online and set up meetings online or in-person. This was especially important when just a few days before the conference two major sponsors – iManage and Litera – decided not to risk sending their employees to an in-person event.
To boldly go
The 60 sessions over four days included a keynote from astronaut Dr Mae Jemison, the first woman of colour in space (and the first real astronaut to feature in the Star Trek television series), who leads the 100 Year Starship space exploration project. She spoke about the need to involve experts from multiple disciplines to answer questions about interstellar travel and the future of humanity, citing the collaborative work that went into developing Covid-19 vaccines – and discrediting them. The purpose of research is not just to find solutions but working out what to do with them, she said. 'Science is a search for understanding, and tech is about putting that knowledge and understanding to practical use.' This could equally be applied to legal tech.
The biggest challenge, however, is not scientific or technical. 'You don't have to change people's minds. You have to change their behaviours,' said Dr Jemison. The pandemic has changed behaviours in terms of the general acceptance and use of technology, and there has been some progress towards a new vision for legal tech.
Several ILTACON sessions highlighted how hybrid working has changed legal tech priorities. These range from suggesting that some of the savings from reducing office-based processes and people should be diverted into tech and innovation, to the sharp focus on cybersecurity, which has become more business critical than ever.
Service delivery
In legal as in other sectors, the focal point of tech innovation has shifted from cutting- edge tech to service delivery. This is equally transformational, as demonstrated by the strategic and practical developments in retail over the past 18 months. The pandemic forced supermarkets and other retailers to focus on logistics to manage the sudden spike in demand for online deliveries. Some US supermarkets introduced deliveries to areas where they have no physical presence (this is less relevant in the UK, where our biggest supermarkets are nationwide). However, Amazon continued to open physical Amazon Go stores, including in the UK, and plans to roll out its 'cashierless tech' (where you log in with your Amazon account when you enter the store and sensors record which items you pick up and take out of the store and bills you directly when you walk out) to Whole Foods stores in the US (tinyurl.com/9y5a889d).
'Cashierless law' equivalents are necessarily limited to routine, relatively low-value matters, but recent months have also seen legal tech focus on the point of delivery.
For example, oneNDA, a modular non-disclosure agreement template comprising a selection of pick-and-mix pre-agreed clauses, created by Electra Japonas and Roisin Noonan of the Law Boutique, is supported by over 1,000 law firms and legal departments. Last week, PwC announced that it planned to use oneNDA for its UK clients.
Government-backed initiative Lawtech UK is creating a new portal that will log all disputes, enabling most to be settled online. Lawtech UK director Jenifer Swallow told the BBC that the portal would use artificial intelligence (AI) technology to take the friction out of dispute resolution, helping individuals and businesses while reducing the courts' backlog. 'This is definitely just the beginning. The technology is absolutely there to be used within the legal system to make it better for everyone; to make it really easy to take all the friction away,' Swallow said.
But as Amazon has acknowledged, not every transaction is best handled online. Japonas and Noonan recognise that oneNDA is not appropriate for financial or M&A transactions (their next project), and complex disputes cannot be resolved by algorithms and automated processes, notwithstanding significant improvements in court technology.
Another ILTA session on AI and automation explored the critical success factor – deciding what to automate and entrust to AI, and when and where to ensure there is a human in the loop.
Like retail, in order to truly transform, legal has to strike the right balance between logistics/automation (service delivery) and customer experience (user friendliness, trust/security, collaboration).