High-profile cases such as Sir Cliff Richard's battle with the BBC are transforming media law. Now social media companies as well as traditional publishers are being held to account for what they disseminate, reports Grania Langdon-Down
THE LOW DOWN
There are seismic changes afoot in media law. Sir Cliff Richard's battle with the BBC has blurred the lines between privacy and libel. Social media giants are coming under increasing pressure from regulators and lawmakers, especially in Europe, to be treated as publishers rather than neutral 'platforms'. Media lawyers are increasingly holding them to account for data breaches, defamation and privacy violations. Data protection is being heralded as the next area of contentious media law, with the prospect of class actions. There is a raft of new EU rules, including the 'right to be forgotten', which will still bite post-Brexit. With the media landscape changing so rapidly, how do you balance individual privacy with freedom of speech in a world where personal information has never been more public?
Media law is having its moment in the sun with a landmark privacy ruling, a potentially huge 'twibel' case and an intensifying debate about whether social media companies are publishers or merely 'platforms'.
Defamation claims increased substantially last year to 156, reversing the downward trend in 2015/16, while applications for privacy injunctions rose from three in 2016 to 14 in 2017.
Throw in data protection, which practitioners say is superseding privacy as the next big area of contentious media law, 'fake' news, EU directives and the 'right to be forgotten', and it is a good time to be a media lawyer.
Leading the news are Sir Cliff Richard's privacy action against the BBC, in which he was awarded £210,000 damages and £850,000 costs, and the extraordinary tweets by Elon Musk, the Tesla chief executive, accusing Vernon Unsworth, a key adviser in the Thai cave rescue, of being a 'pedo'.
Unsworth strongly denies the allegation and renowned media lawyer Mark Stephens, head of London firm Howard Kennedy's media and regulatory team, and US defamation lawyer Lin Wood are liaising to prepare formal proceedings in the Musk case.
Commentators point out that the average libel trial award in the US is $2.84m (£2.2m), while a UK award for such a serious allegation could be in six figures. In Thailand, libel is a criminal matter punishable by imprisonment.
In the Cliff Richard case, Mr Justice Mann's judgment sparked warnings of a 'chilling effect' on the media and the police in being able to name people under investigation.
Concern turned to dismay when the BBC announced it would not appeal. Instead, director general Tony Hall, who claimed the judgment represented a 'dramatic shift against press freedom', wrote to the attorney general calling for a review of the law.
Mr Justice Mann decided the case on its facts, using existing law. But, clearly taken aback by some of the more extreme reactions, the judge took the unusual step of clarifying his decision, stating: 'It is simply wrong to suggest there is now some blanket restriction on reporting investigations.'
Mann's decision was 'troubling', says Matthew Dando, a senior associate with the London defendant media practice Wiggin. He advises print media groups and broadcasters on high-profile privacy and defamation actions.
The ruling sets a 'presumptive expectation of privacy' for suspects during a police investigation, says Dando, adding that uncertainty about when accurate stories can be reported will bring constant risks of challenges and increased litigation. Only publishers with 'deep pockets' will take the risk of getting it wrong.
'However, the BBC's decision not to appeal but to seek a government review is, in my view, sensible,' he adds. 'The principles at play are too important to be set by reference to the facts of any one given case.'
But the ramifications of the Richard judgment go much further, with the ruling that privacy damages can be used to compensate for reputational harm.
FAKE NEWS OR HARD TRUTHS?
'Fake news' has become one of the most divisive terms in the media lexicon.
President Trump sprays around accusations of 'fake news' whenever the mainstream media report something he doesn't like. But there is also the issue of genuinely 'fake' news, such as Russia's alleged use of social media to influence elections in the US and Europe.
'The boundaries between the two are not always clear though,' says Wiggin's Matthew Dando. 'One EU initiative has been to create the website: euvsdisinfo.eu. But that ran into trouble when it wrongly cited legitimate stories in Dutch media as being fake. But it is interesting how fake news concerns might reinforce the value of "traditional media", however much it is criticised for its partisanship.'
When it comes to investigative journalism, he says there are complex boundaries between a leak and a hack, which can throw up issues around defamation; privacy; confidence; data protection; specific computer misuse; and other legislation.
Despite the reach of social media, whistleblowers still turn to traditional media to expose scandals. 'Any subsequent investigations are hugely labour intensive and require legal support,' says Dando. 'The Paradise Papers investigation was undertaken by 96 media groups in 67 countries involving millions of documents.'
The law firm Appleby, from which the Paradise Papers were stolen, ended up settling a breach of confidence claim against the Guardian and the BBC after discussions established the vast majority of the documents were not legally privileged. 'The message,' says Dando, 'is that investigative journalism is alive and well and an area in which the "old school" press is continuing to further important democratic principles and serve a very useful function.'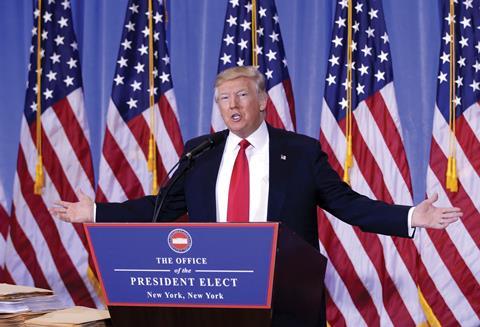 This is a new concept, argues Tony Jaffa, who leads south-west firm Foot Anstey's editorial and regulatory team. 'This is significant because, in privacy claims, claimants are not required to meet the test under the Defamation Act 2013 that their reputations have suffered "serious harm, or a likelihood of serious harm [was created]". This threshold can now be circumvented if you can show you had a reasonable expectation of privacy – so why would you sue for libel?'
The 'serious harm' test was introduced in the 2013 act to stop trivial claims. The first challenge in Lachaux v Independent Print and others goes to the Supreme Court on 13 November.
Ashley Hurst, Osborne Clarke's international head of digital business, says the Court of Appeal judgment in Lachaux reaffirmed the old common law principle that the cause of action for libel arises at the time of publication and not at the point when the claimant is able to prove that serious harm has actually occurred.
'Subject to the Supreme Court decision,' he says, 'the Lachaux case actually removed a lot of uncertainty in the libel market because the merits and risk of a case can be assessed on both sides shortly after publication, rather than being a "moving feast" up until trial.'
Dando says defence lawyers interpreted the decision as a 'watering down' of what was supposed to be a stronger gateway threshold. 'The decision of Mr Justice Warby in Arbold Mballe Sube and Jeanne Mballe Sube v News Group Newspapers and Express Newspapers in May was seen by some as a resurgence of the importance/strength of the threshold,' he notes. 'But all eyes are now on the Supreme Court judgment.'
The next growth area for media lawyers is contentious data privacy work, particularly post-GDPR. 'This is a combination,' Hurst says, 'of data breach management and subsequent litigation, contentious subject access requests, and a range of regulatory investigations and complaints. Data protection is no longer just the domain of data compliance lawyers.'
As data protection claims in media proceedings become more widespread, there is likely to be more litigation about the scope and ambit of both domestic data protection legislation and the EU directive. The dispute between the Daily Mail, Mail on Sunday and James Stunt, the former son-in-law of Bernie Ecclestone, has already led to a reference to the Court of Justice of the European Union.
At the same time, social media is spawning new legal dilemmas. Solicitor Ian Walden is professor of information and communications law at Queen Mary, University of London and of counsel at Baker McKenzie, where he advises major social media companies on regulatory matters.
Walden says media law was once a 'relatively clean subject' but has been blurred by the rise of social media and services spanning multiple regulatory areas. He points to Netflix, both a broadcaster and online programme service, and YouTube, which both broadcasts programmes and offers user-generated content.
However, he argues that making social media companies 'publishers' and so liable for content could have a detrimental impact on freedom of expression.
'Some terrible activities are made available via the internet,' he acknowledges, 'so it shouldn't be a free-for-all without any regulation. But simply placing them in the publishers' box is going too far.'
There needs to be a new approach, he argues, which 'crafts a middle way between complete neutrality and no responsibility with complete responsibility and complete liability'.
The US approach, he says, is that, 'even if you know it is unlawful content, if it isn't yours, then you are exempt from liability. The EU model is that you are exempt from liability if you don't know about it. Once we tell you, you must do something. Most of my clients want to fall within that intermediary "safe harbour" because the cost of pre-moderation is too high'.
Changes to the status of social media companies will have sweeping legal ramifications. Belfast libel lawyer Paul Tweed is already taking advantage of the business potential. He gave up his partnership at Johnsons last year to found his own practice, with six lawyers, all multi-jurisdictional, based at offices in Belfast, Dublin and London. The firm will specialise in suing companies like Facebook and Twitter in Dublin, home to their European headquarters.
Tweed says it is 'grossly unfair' that social media companies can take advertising and lift stories from traditional media sources without being subject to media regulation. He says they will soon be found to be publishers and should be held accountable in the jurisdiction where they are publishing.
Stephens, however, takes the contrary view that social media companies are platforms not publishers. He has worked with Interpol and Europol and says the major platforms act as 'responsible citizens. They are remarkably successful in looking for the needle in the haystack with 94% of terrorist material being deleted before it's read by a single person. That is an uncomfortable view because the traditional political narrative is to blame the platforms'.
There are moves to step up accountability. Social media firms are to be forced to take responsibility for treating children differently from adults under a detailed code being drawn up by the Information Commissioner.
Last week Ofcom, the media and telecoms regulator, proposed regulating social media platforms to force them to remove inappropriate online content 'quickly and effectively' or face 'meaningful financial penalties'.
But handing new responsibilities to Ofcom would raise questions about the watchdog's budget and staff.
The EU's new copyright legislation is polarising opinion. It will oblige internet companies to pay publishers for displaying snippets of news stories and take down copyrighted material. But opponents say it will create a 'perverse incentive' to take down that content before removing terrorist videos or child pornography.
It is also being opposed by EDiMA, the European alliance of new media and internet companies who complain it will restrict the access of European citizens to share news online and force the filtering of citizens' uploads.
Individuals are also applying pressure. Martin Lewis, founder of MoneySavingExpert.com, has issued High Court proceedings against Facebook to stop fake adverts using his name and picture being posted on the site by scammers. He has pledged that any money paid out to him will be donated to anti-scam charities. (Facebook has responded that misleading adverts are not allowed and are removed when reported.)
It is tough for the law to keep up with technology. Lord chief justice Lord Burnett told a conference in Australia recently that privacy injunctions were being undermined by widespread publication on the internet. His concern is that a culture of non-compliance could lead to a culture of contempt for the judiciary and the rule of law.
With so much focus on regulation, what impact will Brexit have on the media?
Walden says losing free access to the single market will have a huge commercial impact because 'UK Plc' has been very successful in attracting most European broadcasters to locate here.
Dando highlights the new EU Directive on audio-visual media services. It may include a 30% quota for content produced in the EU, which will provide a boost to local/European content creators. But it is also being criticised, he says, for its market interference and the potential to cause platforms to hold back US content to get the right balance.
Under the directive, broadcasters regulated in one EU member state are passported into all the other member states. There is a question mark regarding what happens post-Brexit but Dando 'suspects some deal will be negotiated to carry on as now'.
When it comes to data protection, Jaffa says the GDPR provisions are already embedded in domestic legislation. 'I can't see the government wanting to roll back on those rights,' he says.
With so much going on, what makes a good media lawyer?
Walden finds teaching media law increasingly difficult as his post-graduate students don't watch TV or read newspapers. 'I saw that shift two years ago when students read lots of news from lots of sources,' he says. 'But ask them questions about the stance of different newspapers or why news programmes on the BBC must always offer both sides and they have no idea.'
He tells his students to read the Metro and the London Evening Standard every day. 'They may not be the highest quality but they are free,' he says. 'Then I tell them to find out who owns what so they understand what may be driving the publisher's priorities.'
Given the breadth of media outlets, many media teams now combine with technology specialists. 'Disputes are often being resolved at breakneck speed,' Hurst says, 'largely driven by the speed of republication on the internet and the ease with which damaging allegations can be found.
'Media lawyers need to have an understanding not just of libel and privacy but also data protection, harassment, platform liability law and practice. They need to be able to distinguish between what the law says and what is appropriate and achievable in the time frame. Speedy removals and corrections are often accepted at the expense of damages and the recovery of legal costs.'
Foot Anstey has traditionally focused on the regional press, including offering a pre-publication checking service. 'At one point I reckoned that I acted for about 70% of the regional press,' Jaffa says. 'But that has changed with consolidation in the industry and I have diversified to work for national clients, such as the Independent.'
But advising on online issues is also a very important part of his work, he says, 'because there is widespread ignorance as to what can and cannot be published on social media'.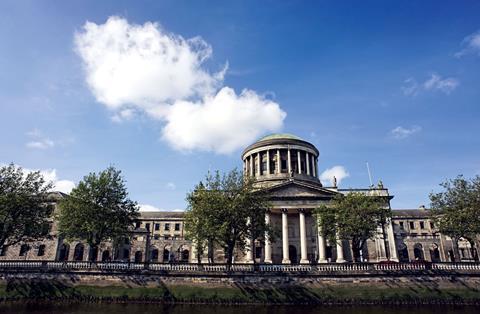 Ireland is offering opportunities for media specialists, with double the number of defamation claims last year than England and Wales. 'Every time I am on a plane from Dublin or Belfast,' Stephens says, 'I find a whole raft of barristers I know.'
Tweed says more London barristers are being instructed because of their experience with privacy, data protection and social network issues. While his clients include Justin Timberlake and the Duchess of York, he says: 'My biggest group of clients is journalists, second is politicians, third is lawyers. Everyone hears about Johnny Depp and the better-known names who make headlines but the bulk of my work is on the defence side.'
But he dismisses suggestions of 'libel tourism', given the high jury awards in Ireland. He says celebrities have international reputations to protect and 'the courts in Dublin give you a rough time justifying jurisdiction'.
On the other side of the fence, time is of the essence for 'night lawyers' working at national newspapers. Alex Wade, who has spent 20 years combining the role with journalism, says: 'On Fleet Street, there is an unwritten understanding that if you miss an absolute howler that costs the paper money, you don't darken their doors again.
'To my knowledge, no night lawyer has ever been sued for negligence by a newspaper. But, in today's media world, one could imagine a scenario like that.'
It is a tough role. 'Your overriding aim is to see stories published,' he says. 'But you have to stand your ground with editors determined to publish, pointing out it could cost thousands in damages, millions in costs, plus a grovelling apology.'
He works regularly for The Times, Guardian and Sunday Times magazine, 'legalling' content. In 2017, he joined Reviewed and Cleared, a specialist media law practice, as a consultant.
The practice, set up like a barristers' chambers, offers fixed-fee packages and monthly retainers to review content. It operates as a joint venture with media law specialists Wiggin.
'Doing this work has become uneconomical for many law firms,' Wade says. 'But we work remotely, so our rates are more affordable. When I log into our queue of client copy, I could be working for Hearst, TI media, Conde Nast, Bauer, with emails coming in every few minutes.'
At the BBC, the legal division, led by general counsel Sarah Jones, has about 90 people divided across eight principal teams. Editorial-focused roles include pre-broadcast advice to reduce legal risk, while specialist solicitors in the information rights team and litigation department deal with the increasing volume of 'right-to-be-forgotten' requests.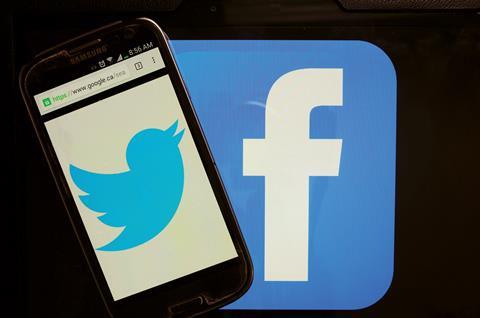 The first two 'right-to-be-forgotten' claims were heard earlier this year – NT1 & NT2 v Google LLC. They confirmed that, in certain circumstances, an internet search engine operator can be required to delist links in its search results relating to 'spent' criminal convictions.
In another 'right-to-be-forgotten' claim – ABC v Google– the claimant was so terrified of being 'doxed' – the internet-based practice of researching and broadcasting identifiable information about an individual or an organisation – that he managed to hide his name from both Google and the High Court judges hearing his case for almost a year. The High Court struck out his claim but it is now pending an appeal.
Jaffa says the few requests that his clients have received have all been without merit and have been refused, usually on public interest grounds. 'So far, no one has challenged their decisions. Publishers are always going to be robust about preserving, and relying on, the journalists' exemption, which is in both the Data Protection Act 2018 and the GDPR. However, it can't be denied that resisting a challenge would be costly, which is a concern for them.'
What is certain is that media law will be making headlines for years to come.
Grania Langdon-Down is a freelance journalist