Law firms are capitalising on an optimistic outlook for the Philippines economy, but the 'bright star' of south-east Asia is prone to instability.
The Philippines is the world's most improved country from a 2010 baseline, according to the Global Economic Forum's Global Competiveness Index 2014. In 2013, Moody's, Standard & Poor's and Fitch all raised the Philippines' credit ratings, in recognition of its soaring economy.
'The optimistic predictions for the future of the economy have spurred a lot of activity which has translated into work for law firms,' Jun Bautista, a Hong Kong-based consultant at Herbert Smith Freehills, says. 'Our firm has acted in more than 20 Philippines-related mandates over the past year'.
But is this another false dawn for a country that has been labelled the 'bright star' of the south-east Asian economy? Periodic instability, devastating natural disasters, and regional competitors with apparently greater appetite for growth, mean that the Philippines can never rest on its laurels.
There are considerable pluses to balance out the minuses. The Philippines' key geographical location at the heart of south-east Asia and the Asean region is great for business, and easily allows top-tier UK, US and Australian firms to advise on mergers and acquisitions and project finance deals, operating out of Hong Kong or Singapore. Baker & McKenzie is the only international firm to have a presence on the ground, operating through its member firm Quisumbing Torres.
Last year was a bumper year for M&A, with $13.5bn of announced deals, up markedly from 2012 ($5.5bn) and 2011 ($3.2bn) (Mergermarket). Clifford Chance and Singapore firm Allen & Gledhill advised on 2013's largest deal: the acquisition of DBS Bank's 9.9% stake in the Bank of the Philippines Islands by GIC Private Ltd (the sovereign wealth fund of the Singapore government) and Ayala Corporation, a Philippines-based conglomerate. Clifford Chance advised GIC, while Allen & Gledhill advised DBS.
M&A is increasingly outward-facing, spanning telecoms, utilities, the beverage industry, real estate and banking. Ken Aboud, managing partner of Allen & Overy's Singapore office, says: 'Local conglomerates continue to look for potential investments in Asia, and at the same time are seeking opportunities in other regions, such as Europe, as they search for faster growth rates.'
A case in point is the biggest deal of 2014 so far – the $678.4m acquisition of premium whisky maker Whyte & Mackay by Emperador Inc, a company listed on the Philippines Stock Exchange. 'The deal is significant because it will give Emperador, the world's biggest brandy producer, access to the second fastest-growing spirits sector after brandy,' says Aboud, whose firm advised Emperador. Herbert Smith Freehills advised the sellers, United Spirits.
'We see this as a welcome development,' says Benjamin Carale, counsel in Latham & Watkins' Hong Kong office, 'since these companies will be likely to raise financing to complete their purchases or fund the acquired businesses through the bank, bond or equity markets'.
The top 10 firms for M&A by value include three domestic firms: Picazo Buyco Tan Fider & Santos, SyCip Salazar Hernandez & Gatmaitan and Quisumbing Torres. Leading the way are US firms Paul Hastings; Skadden, Arps, Slate, Meagher & Flom; and Latham & Watkins; while Australasian firms Freehills (now Herbert Smith Freehills), Blake Dawson (now Ashurst) and New Zealand's Bell Gully also feature.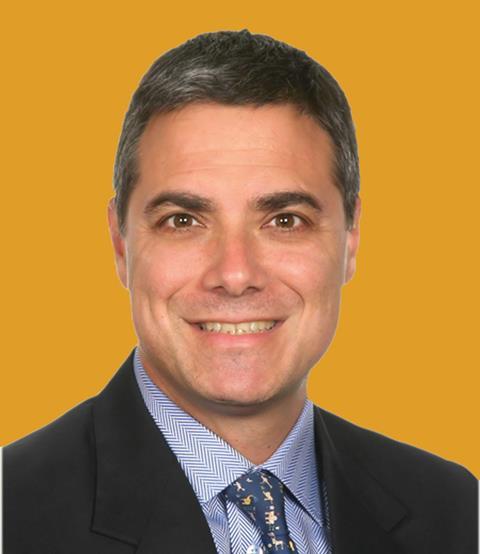 Local conglomerates continue to look for potential investments in Asia, and at the same time are seeking opportunities in other regions, such as Europe, as they search for faster growth rates

Ken Aboud, Allen & Overy
Clifford Chance is the only UK firm to appear, which may seem surprising considering the magic circle's focus on Asia and growth markets, and the UK's position as a leading trade partner with the Philippines. However, deal tables by volume see UK firms feature more extensively on mid-market transactions.
Capital markets activity has surged over recent years, as the government's efforts to streamline bureaucracy and reduce corruption have boosted the attractiveness of the Philippines as an investment destination.
Carale says: 'The Philippines stock market is one of the best performers in Asia and the bond markets have continued to deepen. In the last 12 months, we have closed four diverse capital markets deals – a perpetual bond offering, an equity placement, a peso bond sale and a high- yield bond consent exercise.'
Legal market
Foreign firms are still not permitted to set up offices, although that may be set to change. Bautista says: 'The Philippines is considering liberalising the legal sector to allow foreign law firms to practise – although this is still in the preliminary stages.' The closed market means that top domestic firms have built considerable expertise and regularly feature on the bigger deals, and many partners' legal education and training included time in US and international firms.
The best known include Angara Abello Concepcion Regala & Cruz Law Offices (ACCRALAW), Romulo Mabanta Buenaventura Sayoc & De Los Angeles (Romulo), Picazo Buyco Tan Fider & Santos, SyCip Salazar Hernandez & Gatmaitan, and Quisumbing Torres.
'We have benefited by the acquisitions, public listings, and new and renewed foreign investment in the Philippines,' says Johann Espiritu, a projects and technology, media and telecommunications partner at Romulo.
Recent highlights for the firm include advising JG Summit Group on its divestment of a 98% interest in Digitel Telecommunications through a landmark share swap with PLDT, and acting for Melco Crown Entertainment in developing a $1bn integrated resort, hotel and casino entertainment complex in the PAGCOR Entertainment City.
If the market is opened up to global competition, upper mid-market international firms with specialisms in growth markets, and the energy and power sectors will doubtless be interested in local tie-ups or small offices. The larger elite international practices, though, appear content to continue to serve Philippines-related work from their bases in Singapore or Hong Kong.
'The set-up costs and chargeable rates would not really justify people permanently on the ground for us,' remarked one commentator from a leading US firm.
Rise and rise
Surging economic growth has created a wealth of instructions for the cream of international and domestic firms. The anti-corruption stance of the Aquino government, which came to power in 2010, improved investor confidence, while the Philippines had little exposure to the global banking crisis, as its economy is not overly reliant on banking securities.
The country also boasts a skilled and well-educated workforce which has attracted many new industries, such as business process outsourcing companies and electronic manufacturers.
'The Philippines now approaches its "demographic sweet spot" of younger, skilled workers, contributing toward sustained economic competitiveness', says Gil Roberto L Zerrudo, an employment partner at Quisumbing Torres. 'Among the Asean countries the Philippines is the youngest with a median age of 23.3 years, distinctly at the opposite end of the spectrum to the US and Europe's median age of 36 and 40 years respectively.'
He continues: 'Further, our 95% literacy rate is highly noted in the global business environment, as the country is one of only two nations in the region using English as the official language.' Another significant contributor to the economy is remittances from numerous expats – this has grown in recent years and is a key factor in fuelling domestic consumption.
GDP in 2013 grew 7.2%, and, contrary to fears of a dip following the earthquake in October 2013 and typhoon Haiyan in November, is forecast by the Asian Development Bank to grow at 6.4% in 2014 and 6.7% in 2015. The prospect of being part of the Asean Economic Community (AEC), expected to launch in 2015, has yielded benefits for firms: 'In recent years, we have seen increased trade and investment ties in the country as companies realign to find synergies across Asean borders, given barely a year to achieving a common market,' explains Zerrudo.
'We have welcomed the opportunity to represent new clients from a range of industries, such as business process outsourcing, tourism, infrastructure, mining, oil and gas, energy, finance, manufacturing, retail and pharmaceuticals.'
'Our firm works with emerging sectors as well, particularly in the retail sector, which reflects the country as a viable location for trade and commerce in the Asean Economic Community', adds Pearl Liu, who heads the corporate and commercial practice at Quisumbing Torres. The firm is acting for a multinational European retail clothing company in negotiating agreements for its lease in a number of malls across the country.
Upcoming legislative changes
In July 2014 the Senate approved a bill that should open up the Philippines' restricted banking sector to more foreign financial institutions. The bill allows foreign ownership of domestic banks to rise from 60% to 100%. Benjamin Carale, counsel in Latham & Watkins' Hong Kong office, says: 'This paves the way for possible M&A transactions in the sector, with related capital markets activity. We also expect to see the adoption of global best practice in the banking sector, which could lead to regulatory advice.'
The bill amends the 1994 Republic Act 7721. That did allow the entry of foreign lenders, but stipulated that foreign ownership of domestic banks remained at 60%, and limited the number of fully foreign-owned banks operating in the country to 10. The change is part of the drive towards the goal of Asean economic integration in 2015.
Another sector to watch is competition and antitrust. Dennis A Quintero, a corporate and commercial partner at Quisumbing Torres, says: 'A new competition law being deliberated in Congress may result in an expansion of competition law practice in the Philippines.' As an Asean country the Philippines is under an obligation to introduce new competition policy that complies with the 'Regional Guidelines on Competition Policy' by 2015. The existing legal framework in this area is fragmented, with no government agency overseeing competition matters.
Mining is a key sector in the economy. A number of amendments to the law are being debated in Congress, including a revision to revenue-sharing agreements between the government and mining companies, and a bill seeking to shorten the process of securing a permit to operate a mining company, which would encourage foreign and domestic businesses to invest in the mining industry.
Energy and roads
Infrastructure development is an area where the 'potential' is talked about over reality. The Philippines desperately needs more roads, power stations, schools and airport capacity, but project development is often frustratingly slow. Lack of infrastructure is so critical that many business leaders place a question mark over the sustainability of the country's stellar growth if the issue remains unaddressed.
Bautista says: 'The Philippines requires energy in order to fuel its economic growth. This growth may slow down in the light of the Aquino government's admission that the Philippines may face prolonged blackouts in 2014, due to the threat of El Niño, increased forced outages of aging power plants and the projected increase in demand for power.'
There are a number of project financing initiatives at various stages of completion which have kept law firms busy, as has the boom in reconstruction work following typhoon Haiyan. The Cavite-Laguna Expressway (CALA) has recently been restructured and relaunched since the original procurement, a process indicative of the unpredictable nature of many Filipino projects. Australian firm Allens has advised the authority, with Puyat Jacinto & Santos as local counsel.
The Philippines is still playing catch-up on transport infrastructure compared with other south-east Asian economies, and there are many road and airport projects at various stages of the development cycle. The upgrade of Mactan-Cebu International Airport through a public-private partnership is ongoing.
The next big mandates law firms are keeping an eye on in the transport sector are the $2.8bn Laguna Expressway (developing the Laguna Lakeshore dike and expressway through a PPP, consisting of a new 47km flood control dike with a six-lane expressway on top); and also the $1.5bn Manila LRT Line 1 Southern Extension, an extension of the current 15km LRT line 1 by 11.7km from the terminus at Baclaran to Bacoor in Cavite province.
Power generation facilities are one of the few areas where projects have made real progress in recent years. In June 2014, the Pagbilao Coal-Fired Power Plant Expansion project closed, and when completed will expand the 735MW combined cycle gas turbine power plant in Pagbilao.
The project is sponsored by Aboitiz Power and TeaM Energy Corporation (which is a joint venture between Tokyo Electric Power Corporation (TEPCO) and Marubeni), with Latham & Watkins and Puno & Puno as international and local counsel respectively. On the lender side were Herbert Smith Freehills and Abuda Asis & Associates.
Michael Yoshii, a partner in Latham & Watkins' Tokyo office, says: 'The projected energy shortage in the Philippines has continued to drive our market-leading project finance and development work. Pagbilao 3, the latest to close in the sector, is just one of many significant project finance transactions.'
The Pagbilao project follows the closing last year of the $720m 300MW Therma South Davao Coal Fired Power Project, and nearing close also is the $650m 414MW San Gabriel CCGT Power Plant.
This significant project will be located next to the existing 1,000MW Santa Rita and 5,000MW Lorenzo power stations, and involves Deutsche Bank, HSBC and JP Morgan as joint lead managers and joint lead bookrunners, while Banco de Oro and the Development Bank of the Philippines are domestic lead managers. Paul Hastings is advising the sponsors.
Two other power projects that law firms will be pitching for soon include the $1bn 552MW Kauswagan power plant financing (in Lanao Del Norte); and the 460MW San Bueneventa super-critical coal-fired power financing, located next to EGCO's existing Quezon power project. Further into the future, the 414MW Santa Maria Gas-Fired Plant Second Unit and the South Luzon Thermal Energy (Unit 2) Financing are in the pipeline.
'The government continues to push participation by the private sector in major infrastructure projects such as urban systems including railways, airports, roads and bridges, and we are happy to be working towards this goal', says Liu.
Lack of infrastructure is not the only challenge that the government needs to address. In 2013 the Philippines received foreign direct investment totalling $6.22bn, a significant sum, with the UK as the biggest provider.
However, according to the Asean Foreign Direct Investment Statistics Database, Singapore attracted $60.64bn, Indonesia $18.44bn, Thailand $13bn, Malaysia $12.3bn and Vietnam $8.9bn. Business leaders cite lack of infrastructure and security of energy supplies as the major reason for this difference, but concerns have also been raised about perceived corruption, bureaucracy and uncertainty about government policy.
A possible hump on the road ahead is the forthcoming election in 2016, which could spark political instability. There are also sporadic outbreaks of violence from various separatist organisations in the south of the Philippines. The country's vulnerability to natural disasters is an ongoing concern.
But perhaps the most significant prospective event to affect the future of the Philippines is next year's launch of the AEC. The AEC aims to transform Asean into a region with free movement of goods, services, investment, skilled labour and freer flow of capital. Good news for business, and good news for law firms.
As the Financial Times Asia-Pacific Innovative Lawyers inaugural report in 2014 noted, the way lawyers do business in Asia is changing. There is less reliance on the business models of western firms, and a growing assurance among a new generation of Asian lawyers forging ahead with their own way of doing business.
The co-operative and liberalised platform envisaged by the AEC will mean plenty of new work for domestic and international contenders alike.
Katharine Freeland is a freelance journalist