As the lawtech startup market hardens, firms that can adapt and take advantage of changing trading conditions are best placed to survive and thrive
In 1996 Bill Gates wrote, in relation to the internet: 'We always overestimate the change that will occur in the next two years and underestimate the change that will occur in the next 10. Don't let yourself be lulled into inaction.'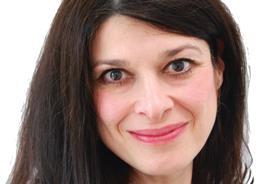 This year's Legal Geek conference revealed the extent to which legal innovation has shifted into the mainstream. The most obvious progress seems to be in government departments, magic circle and international law firms, and Big Four consultancies. This indicates that legal tech is finally getting 'beyond the hype' and instead following the money.
Most delegates at the first Legal Geek conference in 2016 were not from law firms or legal tech vendors. They were mostly startups and VC investors; it was a bit like TechCrunch for law. The startup ecosystem is now heavy with institutional investors, government regulators and banks. Mainstream vendors, the Big Four, and law firms of all sizes and profiles are acquiring startups and tech talent and producing their own lawtech offerings.
Artificial intelligence, the hot topic of 2016, is now established in the legal (and legal business) vocabulary. However, with very few exceptions (notably Joshua Browder's DoNotPay, which continues to grow and evolve) successful legal AI remains limited to narrow applications around streamlining tasks/accelerating service delivery, and controlling costs rather than industry disruption. While there is still much talk about 'disruptive' technology, for the moment at least it looks like the financial clout of the major players has got the 'game changers' under control.
Law firm innovation too reflects legal tech's self-imposed limitations. While many law firms have innovation roles and functions, tasked with encouraging technology adoption and 'intrapreneurship', progress has been slow and controlled rather than 'disruptive'. This is partly because of the lengthy legal procurement process. Startups take longer to gain traction in legal than in other sectors. It follows, therefore, that the most successful legal tech 'game changers' have been around for a while: examples include Kira Systems (founded in 2011) and Neota Logic (founded 2010).
Platform's edge
Paradoxically, this article was inspired by a celebration of legal tech longevity –NetDocuments' 20th anniversary event in London. NetDocuments was legal tech's first 'cloud-only' document management system (DMS). It has expanded through software development, acquisitions and partnerships into a comprehensive cloud platform, which includes integration with applications from multiple vendors.
The startup boom dramatically expanded the choice of products on the market and shifted buyers of legal tech away from standardisation back to a 'best of breed' strategy. The original 'best of breed' challenge was the interface between products. Today's cloud platforms enable firms to work in a more agile way with multiple products and vendors. That is to say, they can swap in and out of different applications as their requirements change while operating on the same platform. It is the rationale behind NetDocuments' expansion as well as new offerings such as Reynen Court.
Blue oceans and killer whales
Agility was the starting point for legal tech founder and investor Zach Abramowitz, the guest speaker at NetDocuments' anniversary event. He discussed the cross-fertilisation dynamic in the lawtech ecosystem: law firms transforming into technology companies, and lawtech companies expanding into legal services. He drew an analogy between law firms and killer whales. Law firms, unlike the corporate 'super tankers' they represent, are more agile than they appear, he observed. 'Like killer whales they can follow their prey on to the beach,' he said. 'If you think law firms are slow and indecisive, you have only to look at a law firm on a deadline for a big M&A transaction and you'll see how fast they move.'
SURVIVAL STRATEGY
What of the pioneers operating in an increasingly crowded market? Nicole Bradick is founder and CEO of Theory and Principle, a US startup that builds digital products for law firms and legal departments. 'When we launched, we were the only product design and development shop with an exclusive focus on legal,' she says. 'Since then, we've seen others pivot to legal, as well as new shops popping up.'
Bradick's strategy to remain as market leader has forced her business to pivot. 'We've diversified our client base between "Big Law", non-profit and legal tech, and as prospective clients started to bring development functions in-house, we adjusted our offerings to support them,' she says. But she does not see the new legal engineering and design firms as direct competition. 'We are a full-service product agency focusing on UX/UI (user experience/user interface), whereas they are more about service design. They represent partnership opportunities for us, not competition,' she adds.
Avoid a hard landing
The startup market is hardening and investors are more knowledgeable than they were three years ago. Law firm agility – and the killer instinct highlighted by Abramowitz, which is shared by the big legal tech players – is perhaps another reason why the lawtech startup market is not changing the industry as fast as expected. Law firms and big vendors are swallowing many of the most promising offerings before they fully mature.
Furthermore, there are more reports of startup failures, the latest high-profile casualty being transaction platform dealWIP, which had raised nearly $1m in funding. CEO Tunji Williams joined Litera Microsystems, an established player in transaction management, which recently acquired successful deal-flow startup Doxly.
Abramowitz wondered why most lawtech startups do not follow 'blue ocean' strategies. They eschew pivoting into lines of business with little or no competition rather than the bloodied waters of contract automation, for example. As competition for funds, talent and attention intensifies, today's startups and scale-ups need to decide whether to twist or stick.
Twist and stick
There is, however, a tendency to pivot. For example, process-automation platform Autologyx cut its teeth in financial services, insurance and healthcare resourcing, and pivoted to legal when its corporate customers started using it to manage legal processes. It is now supporting legal services delivery.
Pivot can also be a survival strategy. 'Entrepreneurs often start on a journey and then realise they need to pivot,' observes Mary Bonsor, co-founder of F-LEX, an online portal that connects law students with interim opportunities for paralegal work at law firms and corporate legal departments. 'We started off with paralegals, but we have now realised that our value lies in our technology, so we want to pivot to offer a SaaS (software as a service) product,' she says. 'As your business matures, you realise what clients want.' She cites Crowdjustice as another example. This has evolved from a high-profile, altruistically motivated, crowdfunding platform for legal action to focus sharply on technology. It is now part of the Legl platform which includes an online payments tool, compliance and KYC (know your customer) checks, and a platform to facilitate class actions, which surely follow the money as well as the truth.
Bonsor adds: 'As a startup, you need to keep adapting and changing to make sure you are getting product-market fit, providing value, distinguishing yourself from competitors and realising why clients come to you. If you are not constantly looking to change, you will lose out, but it is equally important not to lose focus and try to conquer the world rather than just a discrete problem – so it is a hard balance.'
Fraser Matcham is CEO of Legal Utopia, an artificial intelligence product that uses natural language processing to identify legal problems and facilitate access (via an app) to legal guidance and support. He has recently expanded the business from an almost-free consumer-facing service to offer additional solutions, including for-profit business intelligence. 'Generally, if you're going out and interacting with your users and informing yourself on market trends, you're always going to pivot,' he says.
But although Legal Utopia has shifted in response to market forces, Matcham has not lost sight of his original mission: 'We are nowhere near our original concept, but our purpose and vision of what we want to achieve has never changed. At the end of the day, you need to look at market conditions, how much cash you have (and can raise) and what your competition is doing. But most importantly, you need to know who your end-users are, what they want, the value proposition you are bringing them and how much will they pay. Overall, your holistic understanding of the market will point you in the right direction – and you may have to pivot.'