Inward investment, booming capital markets and major infrastructure projects are fuelling competition among law firms for Polish instructions.
THE LOW DOWN
Poland's ruling Law and Justice party has sown deep divisions in the country and with its European Union counterparts.
The government has been accused of 'purging' the country's supreme court by changing the retirement age of judges, and taken powers from the Constitutional Tribunal.
Meanwhile, Poland's human rights record has led to the EU threatening to remove its voting rights by triggering Article 7 of the Lisbon Treaty.
The Law Society of England and Wales has been among international observers to have expressed grave concern over threats to the rule of law in the country.
Poland's economy tells a different story, however. This projects an outward-looking country focused on fully exploiting its EU membership, benefiting from investor concerns over the UK's uncertain position post-Brexit. Business lawyers in Poland are brimming with confidence – and work. Poland has also been buoyed by global equity index provider FTSE Russell, which made Poland the first Central and Eastern European (CEE) nation to be upgraded from an 'emerging' to a 'developed' market.
'Poland is expanding in almost every area,' says Grzegorz Woz´niak, managing partner of Woz´niak Legal, a business law firm based in Warsaw. And that is reflected in lawyers' briefs. 'Real estate, and merger and acquisition transactions, litigation, intellectual property, employment law, white-collar crime and public procurement are all on the rise,' says Tomasz Wardyn´ski, a founding partner of Wardyn´ski & Partners, one of Poland's largest firms with offices in Warsaw, Poznan´, Wrocław and Kraków.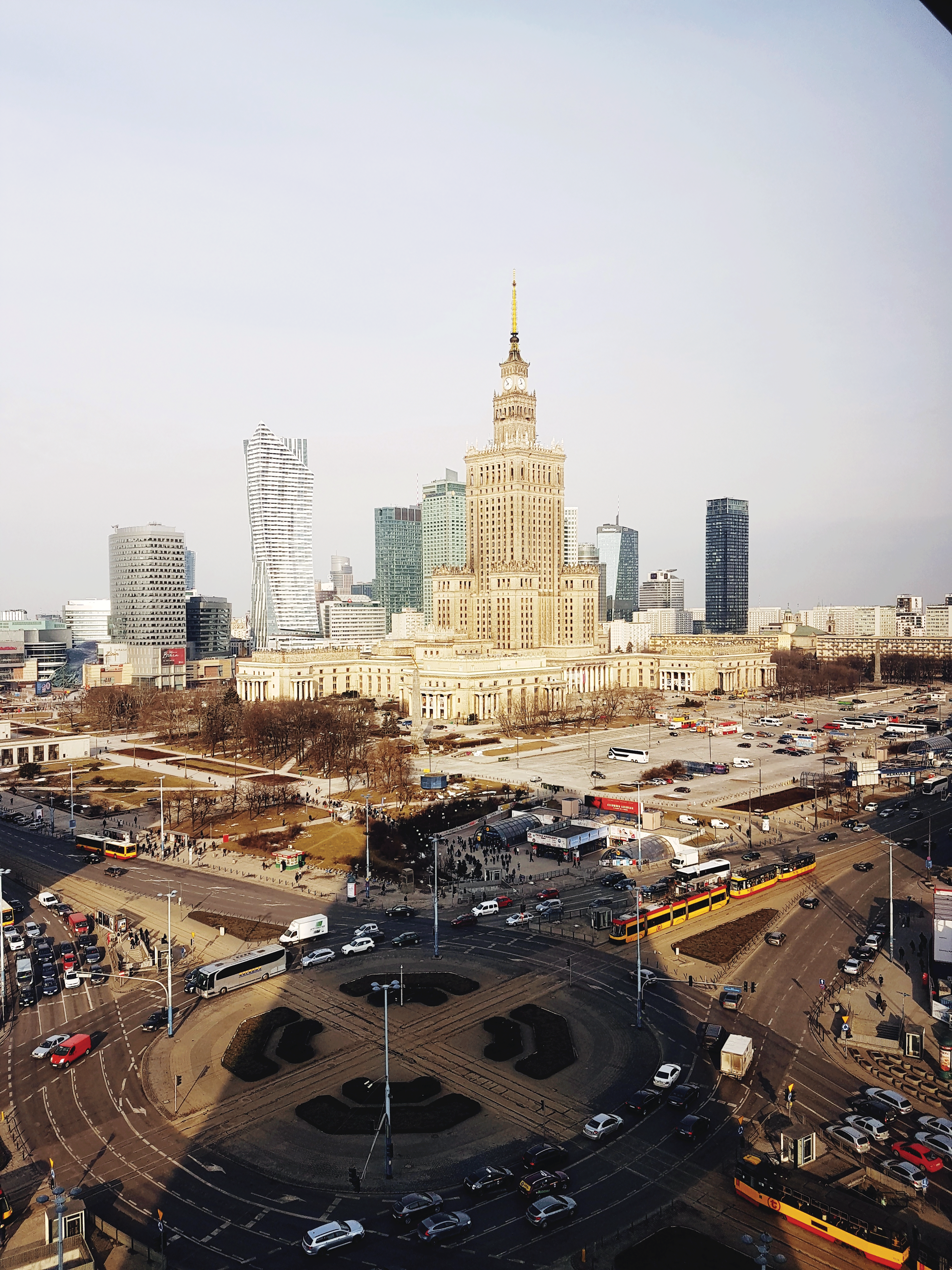 Poland is also reaping benefits from Brexit, observes Gabriel Olearnik, a partner at Kochanski Zie˛ba & Partners (KZP), another large Polish law firm. He points to international lenders such as Credit Suisse and JP Morgan Chase & Co which, attracted by lower costs, are relocating some mid- and back-office functions to Poland.
Non-financial corporations such as Daimler, Toyota, Amazon and Volkswagen have also invested in the country, says Marcin Studniarek, the executive partner of White & Case's Warsaw office. 'The past few years have shown that Poland has managed well during the global and regional economic turbulence, and for several years has been among the most attractive European countries for investors,' he says. Poland was the fifth-ranked European foreign direct investment destination in 2016, and the second by job creation (after the UK), EY research shows.
As the economy expands, direct investment abroad has been on the rise, too, more than doubling between 2014 and 2016 to $6.4bn. 'We are more and more frequently engaged in large foreign investment projects for Polish companies,' Studniarek observes. Examples include cosmetics manufacturer Inglot, which has expanded across the globe, and LLP, one of the fastest-growing fashion chains in Europe.
A big driver of inward investment is private equity (PE) – 2017 was a record year, with equity value invested in Poland exceeding €2.2bn. That includes two of the largest deals in the Central and Eastern European region in recent years: Mid Europa Partners' acquisition of e-commerce platform Allegro, and CVC Capital Partners' investment into Poland's biggest retail chain Zabka Polska.
'Poland is still a growth economy, but it's kind of stable,' says Olearnik, referring to the country's rapid transition from an emerging to a developed market. 'People want a higher return on their capital than they are going to get in very safe investments in western countries.' Poland provides that but, at the same time, 'it is not the "Wild East",' says Olearnik, a PE specialist who recently moved from Dentons to KZP to set up and lead a PE practice.
Property boom
So what assets do they buy? 'Real estate enjoys unabated popularity among investors,' says Krzysztof Wiater, DLA Piper country managing partner, '[due to] attractive prices.'
Investors are targeting all segments of Poland's real estate – residential developments (there are about 700 in Warsaw alone); construction and lease of new office and retail space; student housing; and warehousing and logistics.
Olearnik notes that Poland's strategic transit location at the junction of east-west and north-south trade routes – and Poles' love of e-commerce – is driving investment in warehousing and logistics.
In 2017, commercial real estate investments in Poland reached €5bn, up 9% on 2016, the highest level in 10 years, Cushman & Wakefield research shows. 'This trend should continue and may be even greater as a result of Brexit,' says Wardyn´ski.
Investors are also targeting other economic sectors. 'In the last two years, we have had many M&As in the banking, FMCG, and heavy industry sectors,' says Studniarek. Last year, White & Case advised: Mid Europa Partners, a PE investor in Central and South Eastern Europe, on the sale of ˙Zabka Polska to CVC Capital Partners – the largest-ever transaction in the Polish food retail sector and the largest ever PE exit in Poland, according to White & Case; and state-owned PGE Polska Grupa Energetyczna, Poland's biggest power producer, on its 4.51bn złoty (£921.44m) acquisition of the local assets of France's EDF.
'More than in the past, buyers are often Polish companies, including those with state treasury participation, which "repurchase" companies that were privatised years ago, and sold to foreign investors,' Studniarek observes. Since coming to power in October 2015, the Law and Justice party has been renationalising certain economic assets, including in the energy and banking sectors. Last year, state-owned insurance company PZU (and the Polish Development Fund) bought Italy's UniCredit's controlling stake in Bank Pekao, Poland's second-biggest bank, for €2.5bn; earlier, PZU had also acquired a large stake in Poland's Alior Bank from French financier Romain Zaleski.
Public procurement is another big growth area for firms – most notably in the defence sector, as Poland modernises its army against an emboldened Russia. DLA Piper represented US military and defence supplier Raytheon in Poland's largest arms procurement deal in its history, the purchase of Raytheon's Patriot missile defence system for $4.75bn (£3.55bn).
Lawyers are also readying themselves for a flurry of infrastructure projects. 'Experts predict that the construction industry will undergo several years of revenue growth,' says Wiater. 'There are large investments on the horizon in the road and railway sectors.'
PACT AGENDA
Poland is a key player in geopolitical alliances such as the Visegrád Group States (V4) and the Three Seas Initiative. V4 promotes the economic interests of Poland and its regional partners (Czech Republic, Hungary and Slovakia) in the EU and beyond.
This was addressed at a recent Law Society seminar on doing legal business in the V4 by Tom Salusbury, regional director of the UK Department for International Trade's Central Europe Network. He pointed out that the region has attracted €142.59bn in EU funding for 2014-20, and has a total population of 64m, with an appetite for British goods and services. Moreover, the region's growth rates of over 3% are the highest in Europe.
Grzegorz Woz´niak, managing partner of Warsaw firm Woz´niak, Legal, contends that the recent rapid expansion of the real estate and infrastructure sectors is due in part to the Three Seas Initiative (TSI). This is a Polish-Croatian project, launched in 2016, to strengthen trade, infrastructure, energy and political co-operation between 12 nations, including Austria, Romania, Bulgaria, and the V4. Together, they form a market of 105m people.
'Most of the region's critical infrastructure, including roads and rail services, runs on an east-west corridor, partly due to Germany's economic dominance,' says Woz´niak. 'The project aims to develop better connections along the north-south axis in the sectors of energy, transport and digital communications.'
Crucially, nearly all the countries in the TSI rely heavily on Russian gas and oil imports.
'One of the key goals of the [TSI] is to promote greater energy independence from Russia, which has sometimes wielded its gas and oil as a political tool over central and eastern European states,' Woz´niak explains, pointing to Poland's receiving its first and only shipment of liquefied natural gas from the US last summer.
Poland is the biggest recipient of EU funding, with an allocation of €86bn from the European Structural and Investment Funds for 2014-2020 (of a total €450bn). With a national contribution of €18.8bn, Poland has a total budget of €104.8bn (£91.82bn) in 2014-20 to invest in areas such as transport and energy infrastructure, research and innovation to increase the competitiveness of small and medium-sized enterprises (SMEs), a low-carbon economy and environmental protection.
Under Poland's National Railway Programme, which the EU is co-financing, the Polish government has allocated €16bn for 2014-2023 to modernise the rail system. In 2017 alone, the value of contracts signed by PKP PLK (the manager of the national rail transportation system) was about €3.5bn, according to Wiater, whose firm is advising engineering companies, contractors and subcontractors in 'several' infrastructure projects.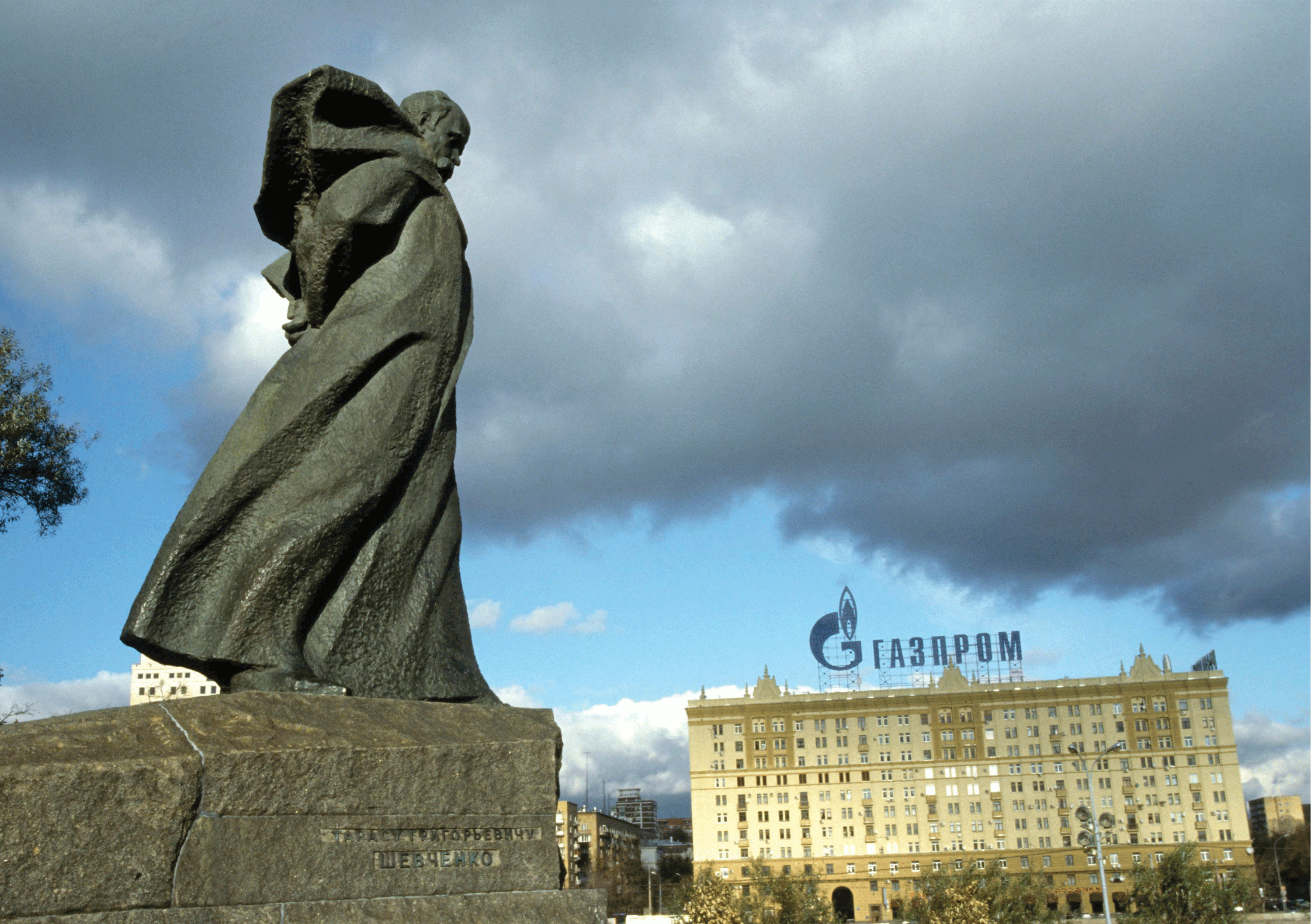 EU funding is also supporting a National Road Construction Programme. For 2014-23 the government has earmarked about €25bn for the construction of 3,900km of motorways and express ways, and 57 new ring roads.
The hive of activity in the construction and infrastructure sectors has sparked robust growth in commercial litigation and cross-border disputes.
'Many law firms in Poland are strengthening their litigation capabilities' says Woz´niak, who is also a judge. This includes Woz´niak Legal, which recently launched a business litigation practice in Warsaw. Set up by Woz´niak in 2007, the firm now has 15 lawyers, including a team of litigators and arbitration specialists.
Recent mandates have involved a 'landmark' class action case on behalf of a group of luxury apartment owners in Bialobrzeska Street in Warsaw against one of the largest Polish property developers (the first such class action in the country, the firm says); and acting with Allen & Overy, London, in a cross-border insolvency case on behalf of ING bank against Poland's biggest oil refiner and petrol retailer OW Bunker.
Depending on the confidentiality and value of the dispute, businesses – whether Polish or international – are increasingly turning to arbitration. For example, 20% of Olearnik's PE and cross border practice is disputes – two-thirds of which is arbitration.
Debt markets ignore risks
On a wider front, capital markets do not seem to have been too adversely affected by perceived political risk and reforms to state-guaranteed private pension funds coming into effect this year. White & Case has advised on three market-leading initial public offerings on the Warsaw Stock Exchange in the last year.
'The debt capital market has also been developing rapidly,' Studniarek adds. This is courtesy of 'new products' such as covered bonds, issued by specialised mortgage banks (of which there are only three in Poland) under the 1997 Polish Act on Covered Bonds and Mortgage Banks. Amendments to the act and the country's bankruptcy law of January 2016 gave the market a much-needed boost.
Poland was also the first government in the world to raise 'green' debt, in December 2016 (White & Case acted for the Ministry of Finance on the €750m issuance).
In keeping with global trends, Poland has not escaped the regulatory tsunami of recent years. 'We are witnessing legislative inflation in Poland, which often leads to over-regulation,' says Wardyn´ski. This stems from ever-increasing EU law that Poland must implement (for instance, recent tax reforms are partly a response to the EU Anti-Tax Avoidance directive) and frequent initiatives by Polish legislators (such as the new provisions on transporting 'hazardous' materials such as fuel which, Wardyn´ski says, impose 'far-reaching registration obligations on dispatching and collecting such goods'.)
Regulation does provide plentiful work for Bird & Bird's Warsaw-based lawyers.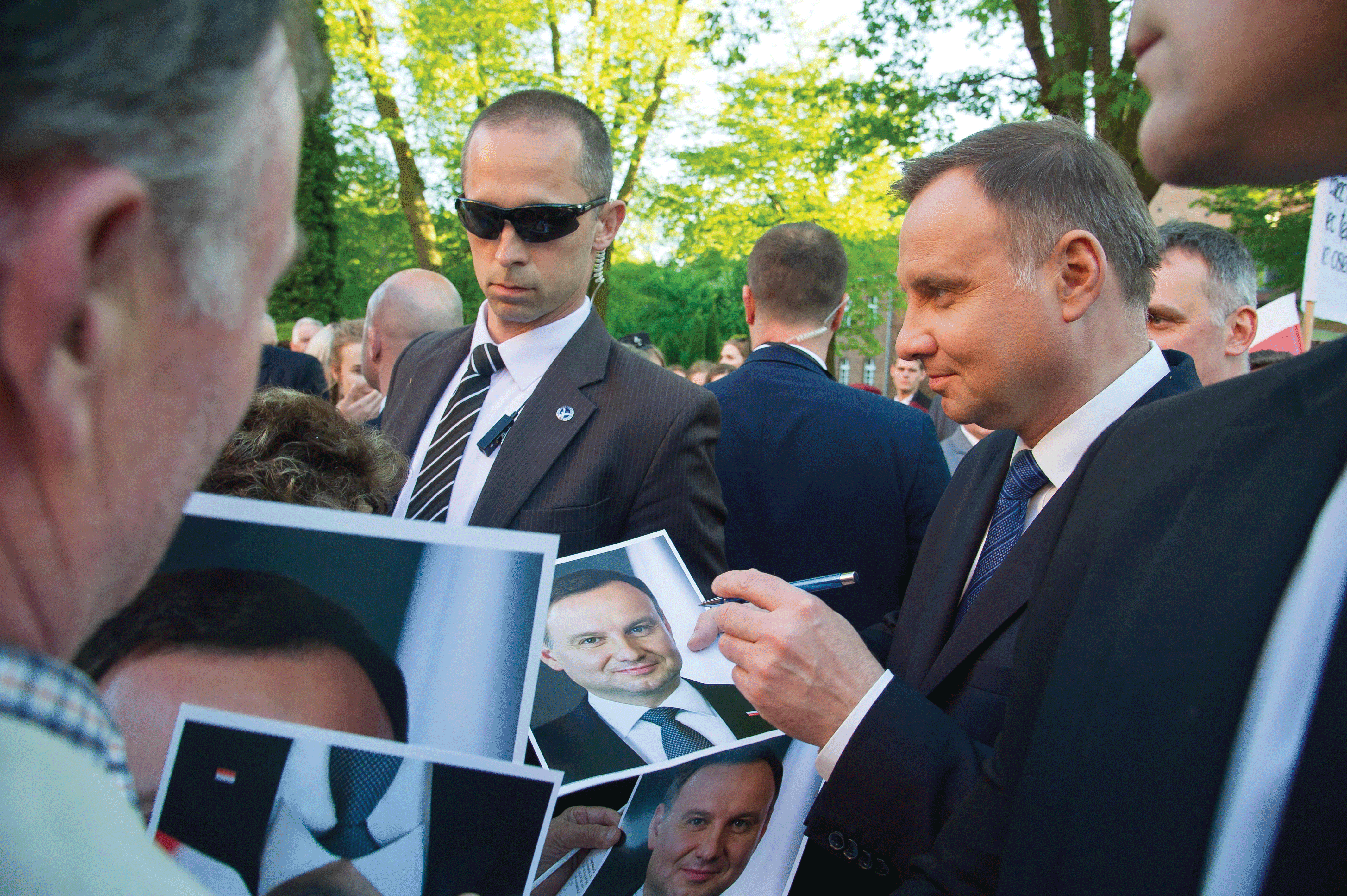 The firm's banking and finance practice has been busy helping new and existing clients to comply with the Markets in Financial Instruments Directive (MiFID II), Markets in Financial Instruments (MiFIR), Second Payment Services Directive (PSD2) and Fourth Anti-Money Laundering Directive (AML IV) – all emanating from the EU. The Warsaw office is also advising financial services firms on the legal aspects of cybersecurity, including through training on new regulations and best practices. In recent months, it has also been 'managing ISO projects', says partner Slamowir Szepietowski, by helping FinTech companies to achieve ISO certification to standards.
Technology is what brings it all together – be it regulatory advice, IP, IT, M&A, and data processing, Szepietowski adds. The British firm entered the Polish market 10 years ago to tap into a niche market for 'technology-driven law firms'. Starting mainly with TMT and IP advice, Bird & Bird has since grown into a full-service law firm in Poland with 50 lawyers.
This opportunity has not escaped home-grown firms. Wardyn´ski & Partners' new technologies practice has been expanding rapidly in recent years. The budgets of enforcing authorities such as the Central Anti-Corruption Bureau have increased, Szepietowski adds, so he expects the number of 'official' investigations involving data breaches and other technology-based infringements to rise.
Local v international law firms
Keeping one step ahead of the pack is vital, it seems. 'The market is saturated and competition is fierce,' says Wardyn´ski. Firms, are under 'strong pressure' to lower costs and provide 'added value and technological tools'.
Wiater observes: 'Law firms have had to rethink their traditional billing models and provide clients with fee estimates based on a structure other than hourly rates, such as capped fees and blended rates, which guarantee clients cost-certainty, predictability and transparency.'
Szepietowski points to the 'rapidly growing number of specialised boutique' firms competing aggressively on pricing, and clients' growing their in-house legal departments.
If domestic and foreign outfits face the same pressures, international firms say they are better placed to serve overseas companies that are doing business in Poland, and Polish companies as they expand abroad. That is because of their global network of offices, experience in cross-border M&A and investment projects, and capabilities in English and US law.
Yet domestic outfits have watched and learned – quickly. 'Being a Polish firm doesn't mean that we have not "internationalised",' says Wardyn´ski, pointing to the firm's membership of independent global networks such as Lex Mundi and World Services Group. A 'steadily growing' number of lawyers at the firm qualify as solicitors of England & Wales through the Qualified Lawyers Transfer Scheme (QLTS).
'Large international corporations might traditionally prefer to co-operate with a multinational law firm, yet we see this trend changing,' Wardyn´ski observes.
Local outfits are also poaching talent from international firms – take Olearnik, who moved from Dentons to KZP, and qualified in London as an English solicitor.
Before setting up Woz´niak Legal in 2007, Woz´niak spent 14 years at Allen & Overy, including a period in London. He argues his firm has the necessary experience to handle cross-border M&A transactions, and can build up know-how in business litigation faster and at lower cost than international law firms. 'Big Law can't afford to train a trial attorney, with their hourly fees. It takes about four years to train a litigation specialist.'
Only a few clouds on the horizon, it seems, in an otherwise clear Polish sky for business lawyers.

Marialuisa Taddia is a freelance journalist