It would be easy for law firms to get carried away with legal tech, but a strategic approach – from mixing old with new to creating a blueprint to achieve your goals – is key
During a Zoom call, I was complimented on a shirt I bought in Paris years ago and recently started wearing again. When I said it was an old favourite, rediscovered, the response was, 'Ah, you have been shopping in your wardrobe'. This expression seems applicable to legal tech right now, as it is all too easy either to get carried away by the current rush of activity and interest, or to become confused by the choice of tools and resources and miss out on the opportunities presented by digital transformation. More than ever before, legal services need a strategic approach to tech.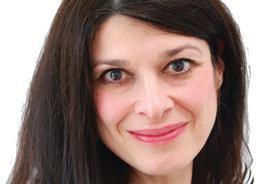 Shopping in your wardrobe
Shopping in your wardrobe is about making the most of what you have, avoiding unnecessary or repeat purchases, discarding unworn items to make space for new purchases and practising more ethical consumerism. Mixing new items with old favourites brings your look up to date, and helps you stand out from the crowd.
Extrapolating this into legal tech procurement, this is about understanding and leveraging existing tech investments and combining them with new offerings, perhaps adding in AI or emerging tech, to create innovative applications and services. This is particularly relevant as startup products tend to be point solutions, although they increasingly integrate with established tools and platforms.
The shift to the cloud also facilitates the tech equivalent of paring down your wardrobe. Cloud computing offers easy, instant access to tools and resources – and provides usage stats to justify decluttering your tech stack by decommissioning shelfware (saving maintenance costs) and unsubscribing from online applications and services you no longer use (you can always resubscribe if you need them again). The same applies to old hardware – if your laptop or desktop cannot run Zoom and Teams – or the latest (next) version of Windows, there is no point in keeping it, even as a spare, and if you run Microsoft 365 the device becomes less relevant.
Summer of LawtechUK
With respected institutions queuing up to highlight the importance, value and potential of innovation and digitisation in legal services, this is the summer of lawtech.
However, notwithstanding almost daily startup fundraising announcements, record series A valuations, continuous consolidation through M&A, high-value lawtech IPOs and a flurry of initiatives from government and academia, there are clearly challenges around wholesale adoption of legal tech beyond the vanguard of progress driven by the pandemic.
LawtechUK's report, which sets out its vision of tech transforming the UK's legal sector, highlights the key issues. Unlike most in-depth studies into the lawtech ecosystem, it identifies clear objectives and practical initiatives to work towards achieving them (see also news focus, p8).
LawtechUK is a collaborative initiative between Tech Nation, the Lawtech Delivery Panel and the Ministry of Justice. Led by director Jenifer Swallow, its two-year mission is to lay strong foundations for the digital transformation of UK legal services. Its three objectives are to:
1. Build cross-sector awareness and understanding of lawtech
2. Foster transformative innovation; and
3. Provide cross-sector leadership.
It plans to achieve this through four initiatives: The Lawtech Sandbox, a research and development initiative to support innovation; the SME Dispute Resolution Platform, which will initially focus on SMEs and resolving late payments without going to court; the Online Hub and Training Centre and Guidance and Toolkits, which are online learning and development resources.
Cyber sense
According to the Financial Stability Board, cyber-attacks on financial institutions increased from fewer than 5,000 a week in February 2020 to more than 200,000 a week in April 2021. It suggested that organisations review cyber-risk management processes, incident reporting, and response and recovery plans. BIS Bulletin statistics show that the services sector experienced almost as many Covid-19-related cyber-events, and there are increased reports of ransomware attacks on firms and chambers. Digital Law's Peter Wright has set out some questions for law firms to ask cloud technology vendors: What is the encryption standard? Is it SRA-compliant? Where are the servers based? How can you retrieve your data if you want to switch systems? Importantly, if your data may have been compromised, let your clients know and ask them to be vigilant, just in case they experience a phishing email that looks like it is from your firm.
Recipes for change
At the third Legal Geek North America, an online event designed to transcend time differences and reach a global audience, the session 'A recipe for successful change' was delivered by legal operations consultants Susan Hackett, CEO of Legal Executive Leadership, and Stephanie Corey, Co-Founder & General Partner at UpLevel Ops from their kitchens.
Hackett and Corey used the process of preparing and serving a meal as an analogy for delivering successful change in legal operations. Useful highlights included:
Know your job – The biggest reason for 'flops in ops', observed Hackett, is lack of authority. Leading change is like being the event manager. You have to think about everyone and set realistic expectations. Then you need to build the right team for each step of the process.
Prepare thoroughly – Timelines and budgets are critical. Read the recipe before you start and make sure you have all you need, said Corey. Successful change-leaders need authority and empathy as they need to be both the sous chef and the line chef.
Plan for the expected and the unexpected – Occasional failure is par for the course. Look for early wins to drive engagement. But even when the results are not perfect, people will still eat, said Hackett.
Keep testing (tasting) – Like cooking, legal operations require a combination of chemistry and creativity, added Corey. Sometimes you need to adjust plans half-way through as circumstances change.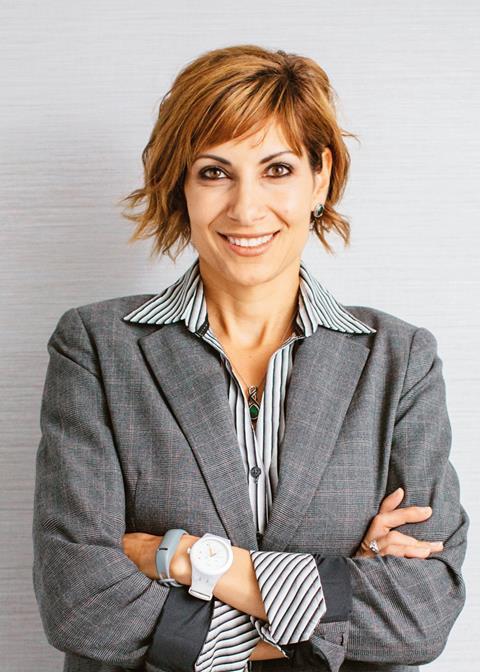 However, the cookery analogy fails in some respects because managing change is not as straightforward as creating a meal. For example, the results of a change programme are enduring and shape future operations. Hackett and Corey suggested consulting your guests before creating your menu, which is challenging when you are catering for multiple preferences, cultures and ethical choices, which are also considerations for organisational change programmes.
Corey referred to a recipe as a blueprint. Sometimes it is necessary to make adjustments, but diverting too far risks losing momentum and becoming irrelevant, while Hackett highlighted legal relevance as a key strategic priority.
Hackett's analogy goes as far as asking for feedback. The problem with this approach is that unless you are dealing with a major/regular client, reviews tend to be polarised, and customers who are neutral or mildly unimpressed are rarely motivated to review. The Gazette recently covered the opportunities and challenges of law firm review sites.
Equally, there are political and practical issues with seeking internal feedback on change initiatives. Unlike external customers, internal customers cannot choose an alternative option. They are regularly under pressure and will probably raise an issue only when they need support. This goes some way to explaining the current challenge: to maintain the momentum of digital transformation and tech adoption that was kick-started by the pandemic.
Pushing the barriers to change
I joined the legal tech panel at the Law Society Private Client Section conference with Christopher Tart-Roberts, head of lawtech and chief knowledge and innovation officer at Macfarlanes, and Peter Wright, managing director at Digital Law. We discussed how the pandemic has helped firms to push the barriers to change by switching to cloud computing which facilitates virtual meetings, collaboration platforms and e-signatures, which were the last part of the contractual process to move online, perhaps because there had been some resistance due to legal considerations.
Although legal has lagged behind other sectors in digital transformation and technology adoption, it is catching up. While lawtech is less mature than fintech, it is attracting significant investment, including government-backed initiatives such as LawtechUK and similar programmes in other countries.
A key challenge is ensuring smaller and mid-market firms are not left behind, which is another of LawtechUK's objectives. Wright recommended law firm leaders familiarise themselves with existing systems to avoid duplicating resources. During lockdown, he discovered that his firm's case management system included an e-signature feature, so they could switch over without additional investment. He observed that legacy technology increases the complexity of your tech stack and can inhibit adoption. Tart-Roberts added that another inhibitor is still lack of understanding and awareness of what technology can do, and there is still a fear factor – lawyers worrying about technology replacing them.
There is still work to do to ensure that technology is seen as an enabler, not a threat. Firms need to help lawyers get to grips with new technology so that they can turn to it when they are under pressure, rather than learn it on the fly. Beyond that, Tart-Roberts highlighted the opportunities to bring together technology and legal expertise to deliver new products and services, and lawyers need a better understanding of technology in order to identify the new opportunities it offers.
Thanks to Legal Geek and the Law Society Private Client section for inviting me to participate in their events, and to Jenifer Swallow for the opportunity to contribute to the LawtechUK report