Tech is enabling law firms to stay afloat in the pandemic, but ultimately we will all need to swim out of our Covid-19 caves and break out of survival mode
In her recent newsletter, human rights and tech lawyer Vyara Savova explored the relationship between innovation and magical thinking. She referenced scientist Isaac Newton's obsession with alchemy, which seems illogical – until you think about it. There are many definitions of magical thinking, but they all come down to the way we instinctively blend knowledge and imagination (reason and magic) to find meaning in what we cannot control or explain. This partly explains why new technologies utilising artificial intelligence and blockchain often fail to live up to users' unrealistic expectations. But it also underpins the growing market for new technology. Savova quotes a developer: 'I work with code, so people see me as a magician.'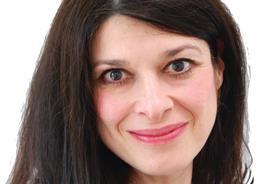 Coincidentally, during lockdown I read Joan Didion's Pulitzer Prize-shortlisted book The Year of Magical Thinking, an autobiographical work about loss. In a motif that recurs throughout the book, Didion recalls cave swimming in Santa Monica with her late husband, who taught her that the only way to swim into the cave was to ride the ocean swell and let it carry you: 'You had to feel the swell change. You had to go with the change.' Her point that sometimes the best way out is not through, and the answer is to (stop looking for meaning and) ride the swell of change, is relevant to legal technology right now.
Virtual events: pros and cons
Covid-19 has accelerated digital transformation across legal and professional services, but the transition is more challenging for conferences and events because going virtual undermines their central value proposition. This is encapsulated by event organiser Legal Geek's strapline: 'A year's networking in a day.'
Much of the value of attending events lies in making and renewing connections, the insights, ideas and inspiration from casual conversations, and the opportunities that follow. Therefore, while it is not necessarily significant when conferences feature similar speaker line-ups, there is no value in sitting at your screen rewatching the same presentations and panels. Yet the same faces are popping up too regularly on Zoom.
The time commitment is also different. Attending a physical event means deciding to prioritise it over other commitments. Logging into a virtual conference from your desk is easy, but it is also easy to step away. In a physical conference, audience size and involvement are obvious, but the numbers on a Zoom call do not necessarily reflect engagement, creating a dilemma for organisers and sponsors.
ILTA>ON – five days of legal tech
On the positive side, Covid-19 has accelerated the globalisation of the legal tech discussion, and community.
The US-based International Legal Technology Association (ILTA) is a membership organisation for 'peer learning', which organises legal tech's biggest conference – the massive five-day ILTACON, which this year becomes ILTA>ON.
The secret of ILTA>ON's success was that it leveraged continuity and community and tapped into the opportunities created by having to change format at short notice.
A core contingent of ILTA members makes an annual pilgrimage to ILTACON, and ILTA only announced the decision to move its flagship Nashville conference online in June – when most delegates had already committed to attending. Vendors traditionally use ILTACON as a platform for major announcements and this year was no exception.
ILTA>ON revitalised ILTA's international element – its 3,800 attendees included delegates from more than 20 countries – and sessions were scheduled, recorded and repeated to facilitate access from multiple time zones. It was of course easier to internationalise the content without having to fly speakers in from around the world. The only truly US-focused headline session was the annual technology survey, which was less relevant than it should have been because it was conducted before the pandemic hit.
The keynotes attracted massive online audiences. The first two covered popular topics: Stephen Carver, senior lecturer at Cranfield School of Management, on NASA's approach to learning from failure; and tech entrepreneur and bestselling author Jia Jiang on dealing with rejection. Days three and four focused on legal tech; and on day five, representatives from three of the Big Four global consultancies discussed their growing presence in the legal services landscape.
I have focused this review on the legal tech keynotes.
Debate lost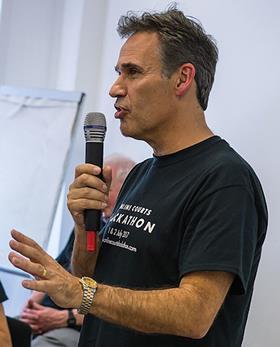 'The Uncertain Decade', Legal Geek's four-part series of transatlantic debates between legal tech gurus Richard Susskind and Mark Cohen, was one of the first online events to ride the international wave. It discussed the future of the legal industry, including the role of alternative legal service providers. It compared approaches and attitudes to the legal services and legal tech in the UK and the US, and looked ahead at a post-digital transformation world.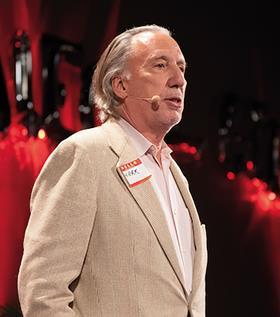 These speakers are eloquent and knowledgeable and possibly even better on Zoom, where in effect everyone has a front-row seat. But although there were plenty of comments and questions on the Zoom chat, everyone was more or less in agreement. This has been an issue with all the virtual events I have seen so far – there is a severe lack of genuine debate between panellists with opposing points of view.
Will automation replace lawyers?
Richard Punt, managing director of legal strategy and market development for Thomson Reuters, presented six predictions for an uncertain legal future:
Demand for legal services will be fundamentally reshaped;
General counsel will focus on business outcomes, not legal inputs;
The practice of law will become codified;
Platforms and data will drive transactions;
Justice will shift decisively online;
There will be a new social contract with legal talent.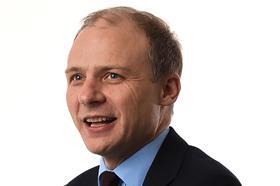 These seem optimistic, particularly from a UK perspective. Punt believes that demand for legal services will remain steady, although the focus will shift. The legal market is indeed counter-cyclical, but the significant falls in deal volume, together with a negative economic outlook and the implications of Brexit, will likely increase financial uncertainty for law firms of all sizes.
Instructions around crisis management, restructuring and litigation – which Punt predicts will replace M&A work – are likely to operate deferred payment schedules, increasing lock-up. And although remote working has accelerated digital transformation and technology adoption, cashflow concerns will surely affect firms' decisions to invest in more experimental/innovative projects, especially in light of recent layoffs and reduced bonuses. Moreover, as the US legal market follows the UK and others to liberalisation (Arizona is the first US state to formally allow non-lawyer ownership of law firms and legal service operations, with Utah and California establishing temporary regulatory sandboxes), law firms will face more competition in the regulatory space, including from the expanding regtech sector.
With almost all businesses affected by the pandemic (not necessarily negatively), bringing more legal work in-house helps businesses reduce legal spend. So, the technology that Punt highlighted – codified processes and methodologies, and platformisation – could be bad news for legal talent. Earlier this year Gartner predicted that by 2023, 33% of corporate legal departments will have dedicated legal technology experts to support the increasing automation of workflows. As legal departments are unlikely to budget for additional headcount, this could be interpreted as a prediction that automation – and legal technologists – will replace (some) lawyers.
To boldly go
Day four's keynote speaker was Haley Altman, global director of strategy and business development at Litera, which in 2019 acquired her legal tech start-up Doxly. Altman. She believes that bold moves are the way to big opportunities.
She highlighted four entrepreneurial qualities that underpin successful bold moves: optimism (and persistence), leadership, agility and empathy (accounting for the impact on different stakeholders). Then, as this was the peer-learning keynote, tech leaders from international and US law firms shared successful initiatives undertaken during the pandemic, outlining which projects were accelerated, and which were delayed.
David Wang, chief innovation officer at Wilson Sonsini, made the point that these decisions were not taken strategically, but rather in response to a 'groundswell of need', leveraging tech, collaboration and innovation resources to support the firm and its clients. In most instances key challenges related to people – training, communication, ideation – rather than technology implementation.
Right now, tech is enabling law firms – and businesses generally – to ride the swell and find the change, but ultimately we will all need to emerge from our Covid-19 caves and face the next set of challenges. And we may need a bold move, or some magical thinking to break out of survival mode and move on. As Joe Patrice noted in his report for US website Above the Law, it will be interesting to see which technology-enabled practices, introduced as emergency measures, will be enduring and which will need major adjustment to be workable in the long-term.
The author would like to thank ILTA's CEO Joy Heath Rush and Beth Anne Stuebe, director of publications and press