As lockdown eases, most law firms acknowledge that technology can transform their businesses. But is there a danger that cash constraints will stall progress?
Legal technology is top priority for 76% of law firms that responded to the Wolters Kluwer 'Future Ready Lawyer' survey. Among the changes they expect to make in the next three years are increased use of technology to improve productivity (83%) and greater emphasis on innovation (75%). How are law firms balancing the financial constraints they have put in place to protect their businesses, including pay cuts, redundancies and partner cash calls, with the need to innovate to safeguard their future? The answer is that the future is already here – and it is digital.
However, while 67% of firms plan to invest in new technology to support firm operations and client work, only 34% are considering a dedicated innovation function. Whereas plans to invest in technology reflect increased adoption rates, partly due to the lockdown, it seems that there is a gap between prioritising innovation and actually investing in it.
While the Covid-19 lockdown has seen firms postponing or cancelling innovation initiatives, some are focusing as sharply as ever on innovation as a differentiator. Allen & Overy's start-up incubator, Fuse, announced a new virtual cohort starting on 3 June. Although start-ups are generally comfortable with remote working, does a virtual cohort face challenges getting traction with the firm's lawyers?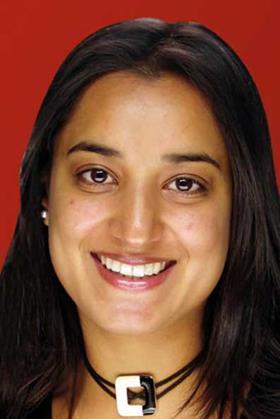 'We have a series of virtual introductions planned between the cohort and the different practice groups,' says Shruti Ajitsaria, partner and head of Fuse. 'A large part of Fuse's success is allowing lawyers to understand and experience the technology available to them and I am excited by the increased international reach that we will have, being able to do this in a digital format. Having had a number of successes from previous cohorts in Fuse, such as working with Nivaura on a blockchain bond for Santander, I have every confidence that our lawyers will proactively seek opportunities to work with our new cohort.'
A large part of the success of Fuse is allowing lawyers to understand and experience the technology available to them and I am excited by the increased international reach

Shruti Ajitsaria, Allen & Overy
Leverage an appetite for change
Partner Paul Lewis, global head of finance, member of the innovation steering group, outlines how Linklaters is benefiting from previous technology investments. 'Omnis devices mean we can pick up our laptops and take our "office" home with us, and document review and data visualisation technology mean we can continue to access the legal data in our documents when we're working from home. Thanks to the Ideas Pathway (Linklaters' ideation platform), we are able to gather insight from our lawyers and understand what they and their clients need in real time. While that drives our immediate decisions on where to invest our innovation budget, it also highlights that the investments we make now will have long-term benefits beyond lockdown.'
But adoption is not innovation. Rick Seabrook, co-founder at Panoram Digital, outlines four barriers to tech innovation:
Affordability – what is left in the budget after investing in the foundational tech needed to switch to digital/remote working? Building the case for new tech investments will be challenging;
Cyber – digital transformation increases vulnerability and firms need to focus on security strategies, systems and policies;
Choices around tech platforms – be wary about building your digital infrastructure on a new or niche offering. Look first at the enterprise technology you already have that will still be around in a year's time; and
Psychology – from the 'Are we there yet?' mentality to 'digital fatigue'.
Shilpa Bhandarkar, global head of innovation and Nakhoda (Linklaters technology and AI platform), recognises the potential of lawyers adapting to new ways of working. 'For all the grief lawyers get about being slow to adopt change, they have done that overnight,' she says. 'Having adapted to working in lockdown, our lawyers are now open to trying new things – so we have taken the opportunity to share many of the tech tools we are looking to bring into the firm, and use this time to benchmark solutions against each other and run pilots. There is so much more engagement now and we should be harnessing that and trying new things.'
Clients drive innovation
In mid-market firms an innovation culture helps to underpin client relationships. For Robert Camp, former managing partner and now director of strategic innovation at south-west firm Stephens Scown, innovation is driven by customer needs.
'The customer experience has changed dramatically since lockdown,' Camp says. 'We need to embrace technology to remove the frustrations to the customer, as well as understanding and reacting to the emotional journey involved in instructing a lawyer.' He applies the same principle to technology. 'There's a lot of innovative tech out there: take time to understand your customers and then research what will make you more efficient and productive and in turn enhance the customer experience. Be agile and don't go for a one size fits all.'
Daniel Turgel, partner at international firm White & Case, agrees: 'Our clients' priorities are our main focus, and we use digital tools, processes and resources to enable them to work collaboratively with us. For example, we have been able to use our contract analysis technology and decision-engine tools in creative ways to solve some of the key challenges posed by the changing legal landscape. We regularly use e-signatures to complete complex deals. We expect to see much more demand for digital and other innovative services in the future and we are continually reviewing our existing suite of solutions and considering additional tools.'
Smart outfits
Dennis Kennedy, author of Successful Innovation Outcomes in Law, offers some post-lockdown innovation strategies:
Three stages – Most firms are looking at getting through the current crisis in three stages: surviving, restarting, and thriving in a new future. Obviously, most of the attention is being focused on the first two stages. Innovation – especially incremental innovation and process improvements – is certainly possible in the first two stages. However, your most important innovation efforts need to be directed at the third stage. Firms need to show clients how smart they really are and that they plan to be along for the long haul.
Portfolio – Take a portfolio approach to innovation. As in your financial investments, diversification is essential. If you invest only in 'low-risk' innovatiaon, your risk will increase.
Client involvement – Successful innovation is directly related to client involvement. If you don't involve clients, you risk creating products and services that they don't want.
Usage is king
Even firms that are in a strong financial position need to be aware of the pressures to control costs. 'Innovation is about mindset and culture change rather than big shiny projects,' adds Bhandarkar at Linklaters. 'And there has never been a better time to increase the adoption of tech you already have. Anyone who works in tech in a law firm knows that much of the amazing tech stack we have remains underutilised. Now is the time to increase adoption and properly embed use of particular tools, whether that is the use of e-signatures, or collaborative task and project planners.'
Seabrook agrees. 'In tech, usage is king,' he says. 'A lot of firms invest in products that stay in the incubator or are only used for hackathons but are never used in anger by lawyers or clients.' He suggests an audit of existing tech before considering new investments, especially in AI and emerging tech. However, he also recognises the opportunity firms have to capitalise on the behavioural changes brought by remote working and leverage the data that is being produced by digitising systems and processes.
Back to the office?
In under three months, the professional services sector has achieved the digital transformation that it has been aspiring to for a decade. Internal and client meetings are conducted over video, new joiners are onboarded online and lockdown has accelerated the shift to cloud-based systems. For many firms the question is if, rather than when, to reopen offices as lockdown is lifted. A Managing Partners' Forum (MPF) survey of mid-sized firms found that 37% of firms expect three quarters of their people to still be working from home at the end of October and 59% anticipate a reduction of office space requirements of 20% or more. Slater and Gordon's announcement that it is moving to remote working and closing its London office could be the start of a general shift towards flexible working.
Like many big international firms, Allen & Overy is planning a phased office reopening. 'In London, in line with government advice, our people will continue to work from home,' explains Ajitsaria. 'Any return to the office will be phased and voluntary. We want to ensure that social distancing can be practised at our London office and to make our working environment as safe as possible.'
Matt Peers, COO at Linklaters, highlights some benefits of lockdown that will guide future decisions. 'Less travel between international offices saves time and the firm's carbon footprint. There are also efficiency benefits – virtual meetings start and finish on time.' However, he is not committed to a wholesale shift towards remote working. Lockdown 'has shown us what we really value about working together in the office', he adds.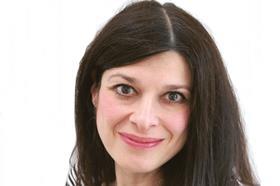 Catch-22
The concern for many firms is that post-lockdown, financial and cultural constraints will stall digital transformation, and the new technology that lawyers have adopted will become a comfortable part of the old business model rather than the foundation of fundamental change. Ultimately, whether law firms truly embrace digital transformation will be driven by clients and competition as the economy recovers.