Legal tech proponents are dividing into opposing camps. One says the industry should stay within its comfort zone, the other can't wait to jump on the innovation bandwagon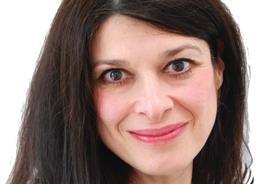 Innovation was one of the hallmarks of legal tech in 2018. Last year saw a plethora of legal innovation events which sought to teach lawyers to think differently, be curious about new developments, and incorporate design concepts into legal services and legal tech. There was much said about 'doing, not talking'. Although this is ironic, it is also progress – creative teams brainstorm ideas and if lawyers, technologists and the various change agents of lawtech do a lot of talking about innovation, they may find inspiration.
But it also seems from what is written about legal tech, that its proponents are falling into legal innovation tribes.
Tribes and tribulations
One tribe describe themselves as innovators, yet spend plenty of time criticising lawtech and dismissing anything new as 'hype'. Their clever arguments reflect the industry's resistance to change. By debating terminology, especially AI and blockchain, and suggesting going 'back to boring', lawyers and consultants are advocating that the industry should stick to its comfort zone.
But it is too late for that. There is no stopping the lawtech rollercoaster. This argument avoids the serious questions around automation and AI, and provides opportunities for commercial competitors such as the Big Four to differentiate their expanding legal services offerings by combining them with big-picture business strategy and emerging technology expertise. In fact, repeatedly posting on social media to drive home a message that contradicts the general direction of consumer and enterprise tech (in her keynote speech at CES last week, IBM CEO Ginni Rometty set out how AI and quantum computing are changing business and society) publicly reinforces the perception that lawyers spend too much time arguing about definitions and interpretations.
I recently watched Mary Poppins Returns and found the same lawyer stereotype. The first indication that Mary Poppins' help is needed is when two lawyers knock on the door to give the Banks family an immovable loan repayment deadline. These fictional lawyers are inflexible until they ultimately realise that they are on the losing side – when they change their tune. This 2018 movie depiction is almost an allegory for legal AI and innovation, with lawyers and commentators gradually changing sides, so that eventually they all claim the 'correct' prediction.
Marketing authenticity
Perhaps for the first time, legal marketing is not just about using IT to produce 'relevant' content and get it to the right people: it is also about promoting the way the firm uses, invests in and leverages technology, blending internal communications with external brand management. And this is where the law firm innovation function enters the picture: to connect the dots.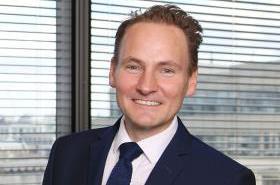 Another tribe feel the need to jump on the innovation bandwagon, investing in legal AI (or whatever the first tribe want to call it) or partnering with a cool new lawtech vendor so that they can (truthfully) announce that their firm is embracing the new generation of legal tech. This is surely a marketing initiative, designed to attract clients that are looking for legal advice from an innovative firm with an on-point brand.
The project requires more development or training than they had anticipated, so they may decide to concentrate on their core business while publicising their technology investment and allocating the 'sunk' cost to the marketing budget.
But this 'innovation as marketing' strategy is unlikely to be successful in the long run, observes Keith Hardie, director of innovation marketing and business development at Bryan Cave Leighton Paisner. 'Effective marketing requires authenticity – you can't market something you're not actually doing, or it's not going to work,' he says. 'You can't shout about innovation unless there's content to back it up. For some in the market, that is going to be an issue.'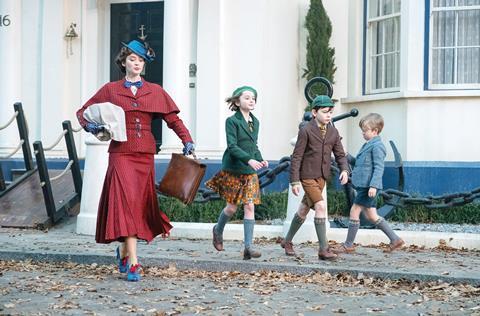 Nudge, nudge
An important part of the innovation function is nudging lawyers towards the culture shift required to change processes and working practices. Nudge theory is working well for UK government departments, so it may also work for the legal sector.
'We don't think people are dumb, we think the world is hard,' said Nobel prize-winning economist Richard Thaler, inventor of 'nudge theory', in an interview with Freakonomics Radio.
'Nudge theory' is about using prompts – leveraging seemingly irrelevant factors which actually determine how people run their lives and businesses to influence decision-making. An example that affects almost anything we do online is the default opt-in. This has worked well for HMRC and company pension schemes, and some countries have successfully applied it to boost organ donation.
Nudge – in the form of legal design – could transform legal services. For example, if online compliance processes were redesigned so that people would decide to comply, they would eventually replace compliance teams.
Shmuli Goldberg, VP marketing at LawGeex, a contract review start-up for legal departments, sees the same behaviours from a vendor perspective: 'Most law firms genuinely want to use AI and technology to deliver a better service. However, too often law firms make the mistake of delegating innovation efforts to their marketing department merely to "check the box". Unfortunately, this circumvents the significant value that can be realised by embedding this technology into their business. We see this in the raft of "partnership" announcements by some firms with legal technology companies. At LawGeex, we do not send out press releases when we sign new customers. We would rather wait until the quantifiable results of using our technology are clear. Playing the long game is more meaningful both for us as a tech company, and for the legal profession seeking impactful change.'
Push and pull
Conversely, innovative firms need to raise awareness of their achievements to attract clients. 'Communicating innovation has to be push and pull. There's no point having fantastic ideas if nobody knows about them,' says Hardie.
His team is also tasked with involving lawyers in innovation initiatives. 'Many partners and associates think innovation isn't their job,' Hardie says. 'They hope that the innovation team will introduce innovation, and the marketing team will use this to bring in new opportunities, but that isn't a sustainable model.'
Furthermore, over-optimistic marketing can destroy an authentic business model. 'Legal innovation is about changing how we deliver legal services and lawyers have to be part of the change,' Hardie says. 'If firms push out a message that they are innovative, but the internal message isn't getting through to the lawyers, there will be a disconnect. When marketing attracts clients that are looking for innovation, and lawyers are unable to deliver, they will have attracted a group of clients who will then be disappointed. Those firms are better off with a brand identity that says they are not innovative and attract clients who want a standard service.'
A special relationship – with the market
Hardie sees the business-critical relationship as being between the (innovative) law firm and the market that is driving innovation. 'Firms have to find something that makes a difference to their clients, make that authentically true about their firm and then talk to the market about it. You need to understand your market well enough to match what it needs.'
And the legal business model is evolving to do just that. Last week, law company Elevate acquired legal resourcing firm Halebury, following its acquisition of legal AI and data science firm LexPredict in December. Halebury founder Denise Nurse observed that as Halebury is an alternative business structure, this latest acquisition would enable Elevate to acquire a law firm.
On a smaller scale, rradar in the north of England offers legal, technology and multimedia legal education and risk management services – including a virtual legal assistant, virtual reality scenario planning, and human lawyers and advisers.
Most legal innovation involves introducing developments from other industries. The innovation function is nudging law firms towards operational and cultural shifts that will lead to fundamental structural change in both law firms and legal departments. More efficient, effective, data driven, tech-savvy law firms will require fewer lawyers to handle more work and/or the ability to compete in a more diverse and commercial market. Perhaps that is what the reactionaries within law firms fear most – and the raison d'être for the innovation function.