The solicitor who successfully challenged a clinical negligence Court of Appeal judgment in the Supreme Court has insisted this need not add to the burden on NHS staff.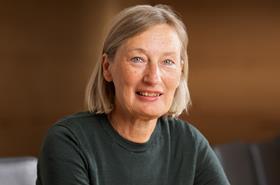 Deborah Blythe, partner and head of the clinical negligence team at London firm Russell-Cooke, reflected after her client Michael Darnley won his negligence claim in the highest UK court yesterday.
In Darnley v Croydon Health Services NHS Trust, Croydon Health Services NHS Trust was found liable for 'misleading information' given by reception staff to Darnley about how long he would have to wait to be treated. It is believed to be the first litigated case in which compensation has been sought for injury caused by receptionists giving misleading information in A&E. Darnley had left the hospital after being told he might have to wait up to five hours to be seen, but was not told about a triage service that normally assessed people with head injuries within 30 minutes. He subsequently suffered serious brain injuries.
The unanimous Supreme Court decision overturned a Court of Appeal majority ruling, in which Lord Justice Jackson had said 'litigation about who said what to whom in A & E waiting rooms could become a fertile area for claimants and their representatives'.
Blythe today dismissed that notion and insisted the Supreme Court made it clear this case should not be seen as an extension of the law of negligence. 'Despite fears expressed by hospital trusts, this will not lead to a new layer of responsibility for clerical staff or a new layer of liability for the NHS,' said Blythe. 'The reception area of an A&E department is the first point of contact between the public and the hospital seeking medical assistance. The decision does not mean that reception staff should accurately state the precise time a patient would be seen by medically qualified staff.'
She added: 'They must take reasonable care not to provide misleading information about availability of medical assistance. The standard of care required is that of an averagely competent and well-informed person performing the function of a receptionist in a department providing emergency medical care.'
In a statement issued by Croydon Health Services NHS Trust, medical director Dr Nnenna Osuji apologised for the confusion around waiting times that occurred when Darnley attending the hospital. 'We note the judgment of the Supreme Court and will carefully consider its implications for the trust and our staff going forwards.'