Public service broadcaster Channel 4 will be welcoming a new legal chief as well as a chief executive this autumn.
Four days after announcing that Alex Mahon, CEO of global technology business Foundry, will join the broadcaster in the autumn, Channel 4 today announced that Amali de Silva, a litigation consultant at media, technology and IP firm Wiggin, will be joining as controller of legal and compliance.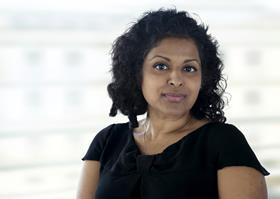 Reporting to Martin Baker, director of commercial affairs, de Silva will lead the team providing legal and regulatory advice on programme content and corporate issues.
De Silva said: 'Having worked closely with Channel 4 for many years, and as a great admirer of its commitment to risk-taking, innovation and diversity, I'm really looking forward to having the opportunity to help achieve those aims and lead a legal and compliance team which already has an unparalleled reputation for excellence within the industry.'
The broadcaster said de Silva, in her 12 years at Wiggin, has advised broadcasters, production companies, newspapers and publishers across a 'broad range' of media litigation, including pre-publication injunction threats.
Baker said: 'Amali brings an abundance of media litigation expertise to this important role, having advised on a wide range of challenging issues right across the industry including many complex Channel 4 cases.'
De Silva's arrival will follow outgoing general counsel Prash Naik's departure. Naik will be moving to Sydney with his family, and continue to advise TV and film producers in London and Sydney, Channel 4 said.
Mahon's appointment was announced on Monday. Channel 4 chair Charles Gurassa said Mahon, who was a member of the government's most recent advisory group on the BBC Charter Review, 'brings an impressive combination of relevant experience and is brilliantly placed to help steer Channel 4 through the competitive changes and opportunities ahead'.