A group of more than 170 general counsel who threatened to pull millions from 'largely male and white' firms has published tactics which it says in-house teams should adopt to improve diversity.
The GCs for Law Firm Diversity network has published a document entitled Strategies and Tactics For In-House Legal Departments to Improve Outside Counsel Diversity.
The three core strategies are: measure and act; develop the pipeline; and enable advancement.
In-house lawyers are told to measure, track and act on the progress of their external firms' diversity. They could hold back fees until goals are met or move away from firms that are not making progress. US tech giant HP told the Gazette that the percentage of law firm partners meeting its minimum diversity requirements has nearly doubled since it threatened to withhold up to 10% of costs.
The group suggests lawyers partner with their external firms to provide internships. They should include diversity at the lead partner and senior associate levels' as an 'explicit requirement' on pitch teams before hiring decisions are made.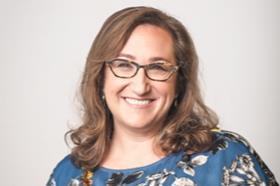 The network posted an open letter in January outlining its expectations. It said: 'We expect the outside law firms we retain to reflect the diversity of the legal community and the companies and the customers we serve. We applaud those firms that have worked hard to hire, retain and promote to partnership this year outstanding and highly accomplished lawyers who are diverse in race, color, age, gender, gender orientation, sexual orientation, national origin, religion, and without regard to disabilities.'
The letter was signed by US-based GCs. However, Michelle Fang (pictured), chief legal officer at car-sharing platform Turo, who posted the letter on LinkedIn, said the group 'would welcome those across the pond and globe'.