The Bar Standards Board has licensed its first alternative business structure, an entity called VII Law based in Temple, London, in which barristers and football agents work together.
VII Law was authorised as a BSB entity in March last year and granted ABS approval last week.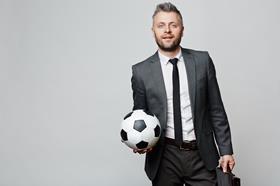 According to website, its 'innovative' combination of a legal, business and technological structure allows for the provision of the highest quality of legal advice and services with the most flexibility available.
Specialist areas include commercial, sports and family law. The firm said it has the capacity to provide licensed FA intermediary services and can conduct activities on behalf of footballers.
The firm's management team is made up of barrister Rossano Cifonelli, who is head of legal practice and Football Association intermediary and former police officer Simon Collingham, head of finance and administration.
Also practising at the firm are barristers Kristina Hopper, Mark Love and Jade Earl, all members of 2 Dr Johnson's Buildings, as well as George Gros and Jerome Anderson.
Anderson is a football agent while Gros is an FA intermediary who specialises in business development and marketing.
No solicitors are listed as part of the team.
Last month, the Gazette reported that the Bar Standards Board had become the fifth front-line legal regulator empowered to license ABSs, which can be owned by non-professionals, under the Legal Services Act.
The regulator joined the Solicitors Regulation Authority and the regulators for IP professionals, chartered accountants and licensed conveyancers.
Oliver Hanmer, director of regulatory assurance at the BSB, said: "As the regulator of barristers, we are committed to helping the Bar develop new and innovative ways of providing legal services. We look forward to licensing more ABSs in the future."