A dip in profit per equity partner at silver circle firm Travers Smith may have been partially caused by uncertainty sparked by the vote to the leave the EU, its managing partner said today.
Provisional results for the year ending 30 June 2017 show profit per equity partner of £970,000, down 4% on the previous year. Turnover increased by 3.8% to £125 million.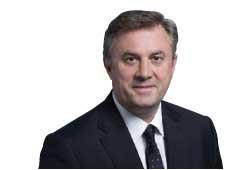 Managing partner David Patient said: 'Our latest financial year started one week after the surprise Brexit vote, and there is no denying that, as a result, this year has presented a number of challenges for our clients, our firm and the legal profession as a whole.'
He added that the firm is in the middle of a period of 'significant strategic investment' in people and business and that the costs of running the business had gone up.
'Our results are, therefore, encouraging in the context of the investments made to date, and we are pretty happy with the direction of travel over the last few year,' he added.