City firms reacted with cautious optimism to the proposed Brexit deal, but lawyers are still urging businesses to 'prepare for the worst and hope for the best'.
Lawyers said that although finer details still need to be ironed out, the fact that a transition period has been agreed will at least buy businesses time to prepare for any eventuality.
The transition agreement, which will start after Britain leaves the EU on March 29, 2019, will last for 21 months. However, there is scope for it to be extended.
Charles Brasted, partner at international firm Hogan Lovells and part of its Brexit taskforce group, said businesses can afford some 'cautious optimism' as the transition period avoids a 'cliff edge' scenario. However, he warned that hurdles remain, including the prospect of the deal falling through at the UK end and a possible general election. 'Our message to businesses continues to be: prepare for the worst, hope – and advocate vigorously – for the best,' he said.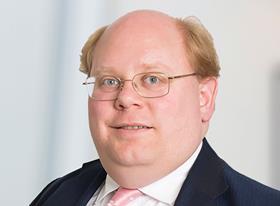 Simon Gleeson, regulatory partner at magic circle firm Clifford Chance, said now should be the moment where people stop thinking about breaking up the European markets of today and instead ask how to 'build the European markets of tomorrow'.
Predicting that the UK will remain the 'primary financial centre' in Europe for at least the medium term, he said that would pose a significant problem for the financial authorities of the EU.
'If over the next year or so we can create a co-operative framework within which the UK and EU authorities can co-operate seamlessly, that will be a benefit for market users, investors, savers and borrowers,' Gleeson said. 'The financial crisis showed how fragmented supervisory and regulatory systems can harm whole economies, so we have to hope that those memories are fresh enough to bring both sides to a good outcome,' Gleeson said.