Technology and intellectual property firm Bristows has responded to the potential problem posed by Britain leaving the European Union by announcing it will set up its first non-UK office, in Brussels.
The office will open its doors in spring 2018, a year before the UK is due to leave the EU. It will be staffed by around six staff who will work on a rotational basis. Competition partner Stephen Smith (pictured, right) will manage the office.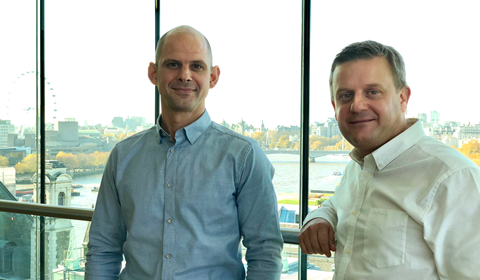 Bristows' co-managing partner Marek Petecki (left) told the Gazette the planned opening date provides a 'a year to guarantee it can give clients EU advice'. 'We want to represent clients, regardless of what happens in the Brexit negotiations,' he said. 'There is a lot of uncertainty regarding Britain's position but we want to be able to provide that certainty that they can be advised and represented on EU matters,' he said.
Several partners at the firm have also joined the ranks of UK solicitors qualifying in Ireland.
The Brussels office, and its primary use, will be kept under review during and after the Brexit negotiations.