Google will face a consumer action complaint potentially including millions of claimants, in one of the largest representative action cases to date.
The 'Google You Owe Us' group has alleged that Google unlawfully harvested personal information by bypassing the default privacy settings on the iPhone during a period of several months in 2011/2012. The group said around 5.4m individuals who had an iPhone in this period could be eligible for compensation.
City firm Mishcon de Reya is advising the group, which is being led by Richard Lloyd, consumer rights campaigner and former director at Which?.
Litigation funder Therium Captial Management, also currently funding the high-profile shareholder action group claim against Lloyds, is to help fund the case, reportedly to the tune of £15.5m.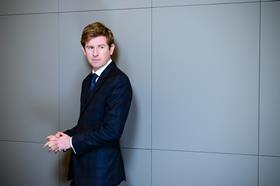 James Oldnall (pictured), lead Mishcon partner on the claim, said the case would remove the need for individuals to bring an action which they would otherwise be unlikely to do. 'In this way Google and other tech companies can be held to account in relation to any alleged breaches of UK data protection law.,' he said. 'As data has quickly become an important new currency in the information economy and is very valuable to large corporations, it is important consumers find methods – such as this representative action – that can effectively police the rights given to them by parliament.'
Oldnall added that although the total sums made by Google from misusing data are likely to be large, the damages suffered by each individual are relatively small.
People affected will automatically be part of the claim, unless they wish to opt out and could get as much as 'several hundred pounds each'.
Such opt-out group action cases were enabled by the Consumer Rights Act 2015. A huge case, in which 46 million MasterCard consumers claimed £14bn from the credit card company in protest at so-called excess 'interchange fees,' was thrown out of the Competition Appeal Tribunal earlier this year. An appeal has been filed. The Lloyds shareholder case is ongoing.
The case centres on Google's cookies system. It is alleged that for several months Google placed ad-tracking cookies on the devices of Safari users which is set by default to block such cookies.
Peter Vicary-Smith, chief executive of Which?, said: 'This welcome campaign should empower consumers by bringing the issue into the spotlight and enabling those affected to rightly seek collective compensation.'
A Google spokesperson said: 'This is not new - we have defended similar cases before. We don't believe it has any merit and we will contest it.'