City specialists in data law are to offer their expertise to the government in the battle to preserve free movement of data between the UK and the EU in the event of a 'no deal' Brexit. The issue is one of the first priorities for a new data law committee announced this week by the City of London Law Society.
The committee has been set up to discuss pending legislation, law reform and practice issues in data protection and privacy law and cyber-security at what its chairman described as a 'pivotal moment' for privacy law. 'There are tensions between rapid advances in technology and their impact on privacy. We've got this whole policy cauldron,' said Jon Bartley, partner at RPC. Developments include the arrival of potentially draconian fines under the General Data Protection Regulation and negotiations on the EU's forthcoming e-privacy regulation.
Slaughter and May partner Rebecca Cousin is vice-chair of the 15-person committee.
Although the committee will consider a wide range of legal and policy issues, Brexit is 'our first and most urgent area of interest', Bartley said. Businesses and the government are worried that, if the UK leaves the EU without a deal, traffic in personal data will be prohibited until the UK is formally approved as having adequate data protection measures. The EU has indicated that this process will not begin until after departure.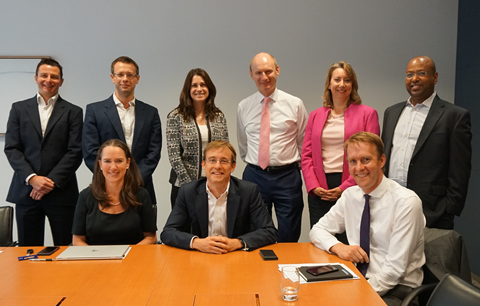 'We stand ready to help,' said Bartley. 'We are offering our expertise to stakeholders so that we can help review policy both at a high level and at the level of particular draft legislation.'
Edward Sparrow, chairman of City of London Law Society, said: 'There are clear opportunities for the new committee to contribute to discussions around data protection and e-privacy regulation, topics which are crucial to businesses and which will become increasingly important in the run-up to Brexit.'