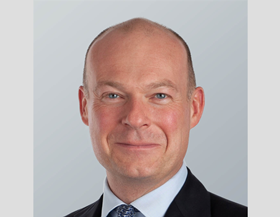 Big Four professional services firm Deloitte has hired a former magic circle partner to lead its assault on the legal services market.
The firm, which entered the legal services market last year, today announced the appointment of Michael Castle as managing partner for Deloitte Legal in the UK.
Castle is a former banking partner at Allen & Overy where he spent two decades. He will start at Deloitte in February.
Deloitte said it aims to 'fill the digital gap' in the legal sector, combining legal advice with legal managed services, technology and consultancy.
The UK legal team now has more than 60 client-facing lawyers and 125 other fee earners, but said that Castle is the first permanent lead partner. Recruitment is set to continue throughout 2019. It is understood the firm is keen to sound out top city firms as it continues to break into the market.
Matt Ellis, managing partner for tax and legal, Deloitte North West Europe, said: 'We have sky-high ambitions for Deloitte Legal in the UK, and this is why it is excellent to have someone of Michael's calibre at the helm to build our presence.'
At last year's launch of TheCityUK's legal services report lord chancellor David Gauke hailed the arrival of the 'Big Four' as providing 'additional choice for consumers'.