Global giant Dentons has expanded its practice again, this time combining with a Venezuelan firm that was part of Norton Rose Fulbright.
The firm said yesterday it had agreed to create the firm Despacho de Abogados miembros de Dentons, S.C. The firm was formerly the Venezuela practice of international firm Norton Rose.
Dentons, which also opened offices in Nicaragua and El Salvador last year, said Venezuela is a strategic jurisdiction in Latin America, considering its place as one of the world's largest oil producers, and its aim of diversifying its economy by fostering sectors other than hydrocarbons.
'We are growing faster in Latin America and the Caribbean - and with truly high quality firms - as no one has ever done before,' said Elliott Portnoy, global chief executive of Dentons.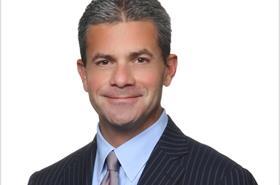 Dentons' positivity appears at odds with Norton Rose which blamed 'challenging market conditions' on its exit from the South American country which is racked by hyperinflation and food shortages.
Peter Martyr, global chief executive, Norton Rose Fulbright, said: 'We have reached a mutual agreement with our Caracas partners that Norton Rose Fulbright will no longer maintain a local market presence in Venezuela. We wish them well. Norton Rose Fulbright remains focused on providing legal services to its clients in Latin America through its other offices in the region.'
Juan Carlos Pró-Rísquez, who became Norton Rose's managing partner in Venezuela in 2018, will now lead the office under its new name Despacho de Abogados miembros de Dentons.
The firm will specialise in practice areas including energy and natural resources, corporate, labour and employment.
Subject to a vote from Dentons partners it will join as a new member of the Verein structure later this year.