Magic circle firm Allen & Overy has announced its latest global partner promotion round – but the number of women promoted appears to fall short of its long term goals.
Of the 34 promotions, eight are female (24%), including four in London. Among the promoted lawyers in London is Shruti Ajitsaria, head of Fuse, the firm's tech innovation space. In total, 14 City lawyers have been given the nod to become partner.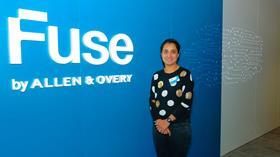 By 2021 the firm wants 30% of its partnership candidates to be women. However, when the Gazette asked how many candidates in this round were women the firm was unable to say.
At the moment, the London partnership is 20% female and globally the figure is 18%. Those figures do not include the latest round of promotions.
Global managing partner Andrew Ballheimer said: 'The breadth of this group, both in expertise and geographically, is testament to the growth we are seeing across our global platform. It's fantastic to have such a depth of talent across the firm and I would like to extend the warmest welcome to the partnership to all our new partners.'
The proportion of women in A&O's latest promotion round is higher than its magic circle rival Freshfields Bruckhaus Deringer. The firm revealed last week that of eight promotions in the City of London, one had gone to a female lawyer. Globally however, six of 22 promoted lawyers (27%) were female.
The promotions are effective from 1 May.