The former dean and chief executive of BPP Law School has joined rival educational institution the University of Law. Peter Crisp will become ULaw's pro vice chancellor on 2 January.
Crisp departed BPP earlier this year after 20 years at the school. He began his career as a tutor in 1997, and was dean and chief executive from 2003 to 2017.
He will take on a new role at ULaw and will lead the business development and client relationship teams, the university said.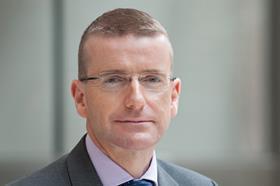 Crisp said: 'This is a very exciting time for me to join ULaw, and I am very much looking forward to embracing the opportunities of the role as the university continues to go from strength to strength.'
Over the years ULaw and BPP have become the two major providers of legal education. Five years ago, ULaw, then the College of Law was acquired by private equity firm Montagu in a deal which created a £200m charitable fund for legal education. This marked the first time a for-profit company had been allowed to use the title 'university'.
ULaw's development as a private business has also been accompanied by changing faces in the boardroom, with five chief executives in three years. The current chief executive is professor Andrea Nollent, who has also been ULaw's vice-chancellor since October last year.
On Crisps's appointment, Nollent said: 'This is a very important role for us in terms of external strategy and, with his extensive skills and experience, I look forward to Peter building further our reputation and success.'
In May, the Gazette reported that underlying profits at ULaw for the year ending 31 July 2016 more than halved as boardroom pay climbed. Its highest paid director, whose identity was not revealed, received £784,000.