Junior barristers are being asked to name and shame examples of bad listing practice by courts following a reported surge in complaints from advocates.
The Criminal Bar Association says 'extremely pressured and increasingly fed up' barristers have been contacting it for advice.
Some, particularly young barristers and those struggling with childcare, have decided not to accept briefs in certain courts, the CBA said.
'Shabby listing seems to be on the increase. It abuses our professionalism and saps goodwill to list multiple cases at the same time,' vice-chair Chris Henley QC said in the organisation's weekly message.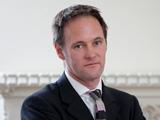 He added: 'Many judges and recorders are embarrassed by what is going on and express regret to counsel who arrive promptly but then have an unreasonable but entirely predictable wait to get on.'
Examples have reportedly included 25 cases all listed at 10am and a two-hour part-heard multi-handed sentence hearing listed at 9.15am behind a part-heard trial (despite the fact court cells are not open until 9.30am). Specific courts have not been named.
Henley added there are 50% fewer junior barristers (0-5 years call) than ten years ago and that life for those with caring responsibilities is becoming close to impossible.
'It is becoming harder and harder, and more and more stressful to make a living. The junior bar has been haemorrhaging talented women, in particular, over the past few years,' he wrote.
Referring to a debate that started last week about rude and aggressive judges, Henley also referenced the sometimes 'high octane environment' of criminal cases.
'Volumes of work and professional anxieties affect all of us - bar and bench. Most of the time bar and bench behave with courtesy and respect towards each other; but sometimes not. It is important to understand the impact of unpleasant behaviour and its consequences. We recognise, and appreciate, that most resident judges are very sympathetic to the current plight of junior criminal barristers. But we want to be able to edit that sentence from 'most' to 'all'.'