Businesses must start seriously preparing for a no-deal scenario after last night's historic House of Commons vote rejecting the agreement negotiated between the government and the EU, specialist lawyers have warned.
Charles Brasted, head of the Brexit task force at international Hogan Lovells, said the vote left no indication of what sort of deal would gain MPs' approval. 'Unless and until a majority coalesces around a deal that the EU will accept, a no-deal exit on 29 March is the default outcome,' said Brasted. 'The majority in the house who seek to avoid that outcome must be under no illusions as to what it will take.'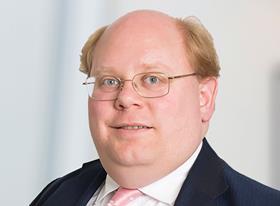 Brasted said that, if a general election were to be called, the logistics of holding the vote would mean any new government would not be in place until March at the earliest He added: 'In the meantime, the clock keeps ticking to 29 March. Like businesses and citizens in the UK and across Europe, preparations for no deal will have to continue apace, on the part of the UK, the EU and all of the EU27 member states.'
The Law Society said that the vote leaves three possible ways forward: the prime minister could ask for an extension and then seek a new round of negotiations; deadlock in parliament could see the UK moving towards a new referendum or a general election; or the UK could leave on 29 March without a deal.
During last night's debate, Labour MP Kate Hoey, a long-standing opponent of EU membership, appeared to suggest that lawyers in the chamber were behind efforts to thwart the exit process. Hoey said: 'Had the result been 52% to remain and 48% to leave, does the house think that we, and all the lawyers, QCs and solicitors here, would have been beavering around trying to find a way to get a little bit of Canada or Norway into the remain decision? Let us be honest: there are people here who would do anything to stop us leaving the EU.'