A consultation on court sittings that solicitors in Newcastle and the north-east feared could spell the end of the city's magistrates' court has been rubber stamped by the government, despite opposition from practitioners and the local law society.
The government told respondents to the consultation last week that it would be going ahead with its proposals – which the Gazette reported on earlier this year.
The MoJ sent a consultation document to judges, solicitors' firms and magistrates earlier this year, which proposed a shake-up of six magistrates' courts across the north-east. The affected courts are: Newcastle, North Tyneside, Northumberland, South Tyneside, Gateshead, and Sunderland Magistrates' Courts.
Newcastle upon Tyne Law Society and local solicitors warned that the proposals would impede access to justice and result in the eventual closure of Newcastle's Magistrates' Court.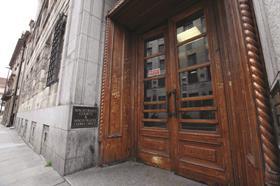 Under the approved changes, several services will be moved out of Newcastle Magistrates' Court and transferred elsewhere. The court has already stopped hearing custody and remand cases after the court cells were closed.
All not-guilty anticipated plea and guilty anticipated plea cases will now be moved from Newcastle to North Tyneside Magistrates' Court in North Shields - eight miles away. Most cases conducted through video-links with prisons will also be moved.
Lewis Pearson, president of Newcastle upon Tyne Law Society, said: 'Effectively Newcastle Magistrates' court will now deal with criminal trials which have not been fitted in at any other court. There will be no new cases.' He added that the continued spread of all work across the area 'irrespective of the source of that work' does not provide a proper service to the community.
The proposals will also hit youth courts in the region as cases heard at South Northumbria Youth Court – currently based in Sunderland - will be moved eight miles away to South Tyneside Magistrates' Court in South Shields.
Earlier this month, Mr Justice William Davis, judicial lead on youth justice in England and Wales, hit out at the court closure programme's impact on youth justice. Speaking in a personal capacity at a conference on youth justice, Davis said the way the closure programme had been applied to youth courts was 'not appropriate for access to justice'.
Northumbria has already been hit by court closures. In 2011, Tynedale Magistrates' Court in Hexham was closed. According to the Newcastle upon Tyne law society, the MoJ said at the time that cases would be heard in Newcastle. However, custody and remand cases are instead being transferred to Bedlington and North Shields – some 30 miles away.
The changes will be rolled out in October.