The UK is nearing formal ratification of the European Union-focused Unitary Patent Court (UPC), the government confirmed today.
In a statement, the Intellectual Property Office (IPO) said an order on the privileges and immunities for the UPC was approved by Privy Council on 8 February.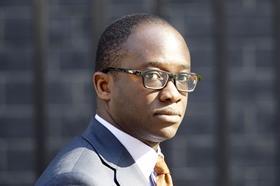 The order will now be moved on the floors of both houses of parliament and will then - following a recommendation by the IPO and new IP minister Sam Gyimah MP - be formally signed off by the Foreign and Commonwealth Office.
According to intellectual property and technology firm Bristows, the order is expected to be moved on Thursday (15 February).
Once operational, the UPC will hear disputes relating to a newly created patent that will be valid across the EU. Disputes will be heard at separate courts, including one in London.
Cases that centre on the interpretation of EU directives may be sent to the European Court of Justice (ECJ) for a final opinion – a condition of the court that appears out of step with the government's position on Brexit.
Earlier this year, organisations representing intellectual property professionals, including the Law Society, urged the government to remain a member of the UPC post-Brexit.
But despite the UK's move towards formal ratification a constitutional challenge in Germany – which, alongside France and the UK, must ratify the agreement before it can come into force – could yet derail or at least delay the entire system.
The Constitutional Court (Bundesverfassungsgericht) is yet to decide whether to hear the case but if it does it could delay implementation process further.