International firm Hogan Lovells has boosted pay for its junior lawyers by 5%, with those newly qualified now pocketing £75,000.
The firm said today that trainees will also receive a pay rise, though slightly smaller. Year one trainees will get £44,000 increasing to £49,000 in year two.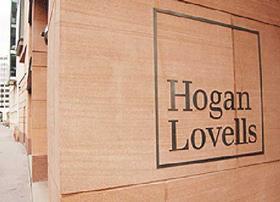 Previously newly qualifieds were paid £71,500, first year trainees £43,000 and second year trainees £48,000.
Now, trainees in their second year will pocket the same amount as their counterparts at magic circle firms Clifford Chance and Linklaters.
The money for newly qualifieds takes the firm ahead of Baker McKenzie, Mayer Brown and Norton Rose Fulbright though the magic circle firms pay more at this stage.
The increases will be effective from 1 May.
Lawyers are also able to earn 'significant bonuses' based on chargeable hours and/or a discretionary bonus, the firm said.
A spokesperson said: 'We currently operate a merit based pay model with broad salary bands to ensure that we are able to take into account an individual's performance when determining salary within the relevant salary band.'