A retired senior judge has warned that the public needs to be alerted to risks arising from a lack of safeguards in the power of attorney system.
Former Court of Protection judge Denzil Lush said he would never sign a lasting power of attorney because it can have a 'devastating effect' on family relationships.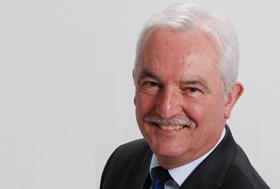 Power of attorney allows someone – usually a family member - to make a financial decision for someone who believes they are unable to do so.
Lush, the author of the definitive legal guide to this area, has adjudicated in 6,000 power of attorney cases.
In the foreword to his new book, he said lack of transparency causes suspicions and concerns that 'rise in a crescendo and eventually explode'.
He said the Ministry of Justice had pursued a 'vigorous campaign' but had been 'disingenuous' in promoting the term. The system is administered by the Office of the Public Guardian.
Lush said this 'crusade' had 'demonised' the alternative - Court of Protection appointment of deputies. Lush said this allows for more scrutiny from the outset as a deputy has to provide a full list of assets and annual accounts, and a security bond.
Responding, Joe Egan, president of the Law Society, said placing financial and health affairs in the trust of a particular individual should be carefully thought through.
He added: 'Because of the significant influence a power of attorney places over your affairs, it is important to get legal advice from a solicitor on whether it is right for your circumstances.
'While the risk of exploitation in these difficult circumstances can never be entirely eliminated, a solicitor can help prevent abuse, reduce the risk of trouble, and ensure those who need them can get these important documents in place to ensure someone is there to look after their affairs when they are no longer able to look after themselves.'