The senior partner at international firm Ince & Co has stepped down from his role – six months before his term was due to end. His departure follows a difficult few weeks for the firm, which reported a dip in revenue in its UK office and 32 redundancies in the past few weeks.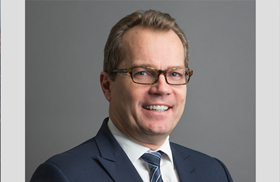 The firm said today that Jan Heuvels had stepped down from his role of international senior partner. The firm did not give a reason but said Heuvels, who re-loctaed to Hong Kong last year, would 'continue to lead the development of opportunities with the firm's Asia-based clients and targets'.
Peter Rogan, who was senior partner between 2000 and 2008, has been appointed as interim chair of the board and will oversee the appointment of a new international senior partner in 'due course'.
Heuvels said: 'The time is right for me to pass on the leadership baton of the firm and I will continue to spearhead our Asia growth plan from Hong Kong. It has been an honour for me to lead Ince & Co since 2015 and I look forward to working closely with our new International senior partner following their appointment.'
In July, the Gazette reported that Ince's annual results for year ending 30 April showed a 10% decline in revenue in the UK, with year-on-year turnover across the firm's international offices flat. Of the 32 redundancies, 25 were in business services roles and seven were fee earners.