UK intellectual property professionals could lose as much as £17 million per year and face swathes of US and EU clients abandoning them if the UK does not remain a member of the European Economic Area, an industry body has warned.
In a business case on trade marks, designs and business, published today, the Chartered Institute of Trade Mark Attorneys (CITMA) calls on the government to remain in the EEA - in effect a soft Brexit with 'regulatory alignment' - so that its members can still appear before and represent clients at the EU Intellectual Property Office (EUIPO). It added that a bilateral agreement ensuring members can represent clients should be agreed if EEA membership is not secured.
The paper will be sent to justice secretary David Lidington and IP minister Jo Johnson, among others.
CITMA represents around 1,500 trade mark and design professionals. Members also include solicitors and barristers.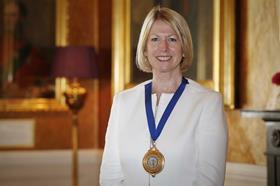 Kate O'Rourke, solicitor at Charles Russell Speechlys, and president of CITMA, said: 'Our key message to the government is an urgent need for clarity, as we are already seeing an impact on our profession and business. The potential loss of rights of representation for CITMAs before the EUIPO has huge risks for businesses in the UK. These rights are also valuable to facilitate our vital international commercial and legal relationships with major economies, including the USA and China, that the government is rightly seeking to encourage.'
As it stands, CITMA members are able to protect and defend design rights and trade mark rights throughout EU and can represent all non-EU countries to register marks and designs in the bloc.
According to analysis by the West Midlands Economic Forum, if this right is removed the immediate loss of income would be between £8.5m and £17m per year. The paper adds that when taking into account resulting work that leads on from trade mark filing, including advertising and licensing, the associated financial impact would be between £789 million and £1.17 billion.
Further, the report notes that UK attorneys are the largest filers of EU Trade Marks (EUTMs) accounting for 23.7% of all EUTMs filed. UK attorneys also represent 51.2% of EUTMs and 42.6% of registered designs held by US entities.
According to the report, the UK's status as a 'gateway' to the EU for US and foreign clients could be under threat and members are already reporting that their non-EU clients are 'being courted by EU competitors'.
O'Rourke added: 'We hope this publication raises awareness of the issues, highlights the potential impact and demonstrates the need for urgent action. We look forward to continuing to engage with the UK government and our colleagues internationally.'