A representative claim on behalf of 1.6 million people whose medical records were drawn upon to help Google subsidiary DeepMind develop an app has been thrown out by the High Court because of the claimants' differing circumstances. Ruling in Prismall v Google UK & Anor, Mrs Justice Heather Williams DBE found that the claim failed the 'same interest' requirement set out in the civil procedure rules.
'There is a fundamental and inherent difficulty in identifying a viable claim for any class members if this claim is brought as a representative action on the basis of common circumstances,' the judge concluded.
The claim, for misuse of private information, was brought after the Information Commissioner's Office reported that the processing of data by the Royal Free hospital in London for developing an app called Streams did not comply with the 1998 Data Protection Act. Streams, installed on dedicated Apple iPhones, alerted clinicians to cases where a patient was at risk of developing acute kidney injury. It also gave specialist clinicians easy access to details of medical records. The system was 'trained' with a one-off transfer of historical data to DeepMind in 2015.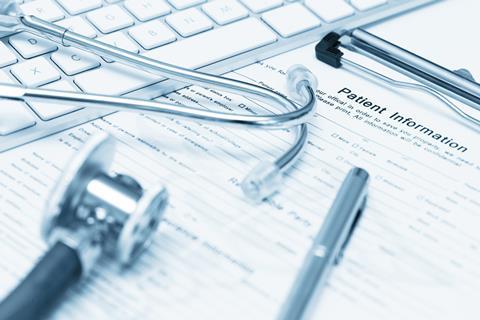 Representative claimant Andrew Prismall brought an action on the tort of misuse of private information. This would circumvent the block set up by the Supreme Court's 2021 ruling in Lloyd v Google, which found that a breach of the Data Protection Act was not actionable per se: claimants needed to establish individual damage or distress. The defendants applied to strike out Prismall's claim as having no real prospect of success.
The claim was funded by LCM Funding UK Limited, which was added as an interested party for the purposes of costs.
In her judgment following a two-day hearing in March, Williams concluded that each member of the claimant class 'does not have a realistic prospect of establishing a reasonable expectation of privacy in respect of their relevant medical records'. This was because very limited information was processed; 'although health-related, it was anodyne in nature'. The alleged acts of interference, apart from those directly related to care, 'were limited to the transfer of the data and to its secure storage for up to 12 months; and that this caused no impact other than the loss of control itself'.
Accordingly, the judge ruled the claim as advanced could not succeed, even on the basis of 'lowest common denominator' damages. She dismissed the submission that the claim should be permitted to proceed given areas of evidential uncertainty. 'I do not accept that this provides a "compelling reason" in the circumstances,' she said.
Timothy Pitt-Payne KC, Gerard Rothschild and Stephen Kosmin, instructed by Mishcon de Reya LLP appeared for the representative claimant; Antony White KC and Mr Edward Craven, instructed by Pinsent Masons LLP, for the defendants
This article is now closed for comment.