International firm Berwin Leighton Paisner has been ranked inside the top 10 in a list of businesses that have made the biggest strides to improving social mobility.
Published today, the Social Mobility Employer Index ranks UK employers for the first time on actions taken to provide opportunities for people of all backgrounds.
The index is a jointly run by the the Social Mobility Foundation and the Social Mobility Commission, in partnership with the City of London Corporation.
BLP, the highest ranked law firm, was placed eighth. Other City firms including Baker McKenzie, Pinsent Masons, Burges Salmon, Clifford Chance and Linklaters also appear in the top 20.
In total, 16 law firms make the top 50, as well as the Honourable Society for the Inner Temple.
A BLP spokesperson said the firm has a dedicated social inclusion group committed to increasing opportunities. In the last year the firm has ran a work experience programme for 16-17 year-olds from non-advantaged backgrounds in London and held an apprenticeship scheme in Manchester.
Tim Smith, partner at the firm and leader of the social inclusion group, said: 'Social mobility is an important strand of our drive to become a fully inclusive workplace. Diverse teams are more innovative and perform better.'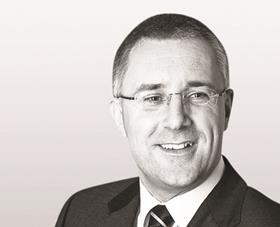 Law firms in the top 30 include international firms Hogan Lovells, Herbert Smith Freehills and Simmons & Simmons.
Nicholas Cheffings, chair of Hogan Lovells, which ranked 26th, said: 'We continually stress the importance of this work internally and encourage our people to push hiring boundaries, making Hogan Lovells an inclusive environment where our people can bring their whole selves and their different experiences to work.'
Catherine McGuinness, policy chairman for the City of London Corporation, said the firms included are 'leading the way' in removing the barriers holding back the best and brightest candidates.
'More companies are making progress on social mobility, casting the net wider in the search for talent and recognising that a level playing field is in the best interests for all businesses,' she added.
Robert Bourns, President of the Law Society, said it was inspiring to see solicitor firms make up nearly a third of the top 50.
'As solicitors we uphold the law, including important equality legislation. The inclusion of such a significant number of law firms in the index reflects how many are leading by example. I would urge all law firms to strengthen their businesses and our society by considering how they can contribute to greater social mobility.
He added: 'Our vision is of a profession in which all solicitors - present and aspiring - can be confident that talent, ability and application are rewarded irrespective of background, gender or ethnicity.'