Maintaining a shared regulatory system for lawyers should remain a cornerstone of Welsh justice, the Law Society said today as it launched its Future of Justice in Wales manifesto ahead of May's Senedd elections. Chancery Lane also calls for further implementation of the landmark Thomas Commission proposals, to ensure Wales' distinct legal needs are recognised.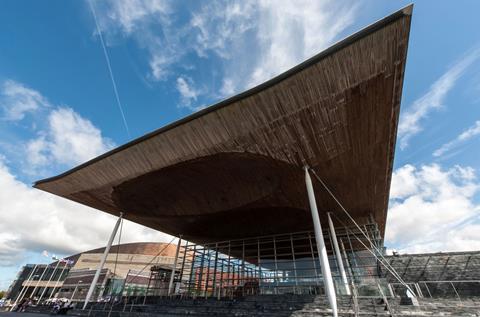 The next parliamentary term in Wales is seen as a pivotal period for the devolution project, with the spheres of justice and policing firmly in play. The 2019 report of the Commission on Justice in Wales, chaired by Lord Thomas of Cwmgiedd, included 78 recommendations for the full legislative devolution of justice, but this met with a cool response at Westminster.
The head of the Law Society's Wales office, Jonathan Davies, said: 'Justice has risen up the Welsh political agenda and will continue to do so post-election.'
Some key asks from the manifesto are for the next Welsh government to:
Continue to implement the recommendations of the Commission on Justice in Wales and engage in constructive dialogue with the UK government;
Promote access to justice and make representations to the UK government to restore legal aid for early advice and reassess the stringent means test;
Maintain and develop a shared regulatory system to accommodate English and Welsh practice and avoid any barriers to cross-border working for practitioners; and
Promote South Wales as a vibrant legal centre and invest in Welsh businesses and infrastructure – such as ensuring broadband is available across all regions.
Davies added: 'Cross-border collaboration is a crucial component of English and Welsh law's success. As the body of Wales-specific law grows, it is important to consider the distinct needs of the Welsh public and legal profession and to ensure a continued openness across England and Wales – allowing solicitors to gain experience and grow their careers in both nations.'