Paralegals can now qualify as solicitors if they meet the same standards as trainees through 'equivalent means' of training. But firms face practical difficulties.
A dozen paralegals who have been unable to find training contracts have jumped at the chance to qualify through a new, more flexible route opened up by the Solicitors Regulation Authority – but will this really create opportunities or just raise false hopes? Their applications are considered by the SRA following the publication in July of its guidance on the new Training Regulations 2014, which replace the previously prescribed training contract with a 'period of recognised training'.
This means that legal practice course graduates working as paralegals may be able to qualify as solicitors if they can demonstrate they have met the same standards as trainees through 'equivalent means' of training, such as assessed and work-based learning (see box below).
It is a challenging route – but, as Danny Smith, now in his fourth year as a paralegal, says: 'I am going to try it while still applying for training contracts. The loan for the LPC coming out of my account every month is a constant reminder of why I want to qualify.'
With the profession under pressure to increase diversity, the SRA's aim is to introduce greater flexibility in qualification by being less prescriptive about the journey and more focused on outcomes – without compromising standards.
While there is widespread support for removing any artificial barriers to qualification, stakeholders are divided over whether this option will encourage diversity, or whether practical difficulties will still leave aspiring lawyers disillusioned.
It also throws the spotlight on the changing demands of today's legal market, which has seen an explosion in paralegal roles from senior positions to junior admin jobs. Among them is the 'lost generation' of LPC graduates caught by the drop in training contracts, who may be doing the work of a trainee but are unable to take that next step in their career.
To take advantage of the new route, those LPC graduates will effectively have to create their own DIY training contracts and persuade their firms to evidence their work, rotating them around different practice areas to satisfy SRA requirements. The alternative is to move firms to gain that experience.
Some firms may see this route as a way to bring on the 'best and brightest' of their paralegals, James O'Connell, head of policy at the Institute of Paralegals (IoP), says. But it comes at a time, he adds, when paralegals' value to their firms is that they can do the job 'much more cheaply with less regulatory baggage and are easier to handle career-wise'.
Following last year's Legal Education and Training Review, the SRA promised a 'radical' review of the skills and knowledge required to merit qualification as a solicitor.
The next stage of that review kicked off last month with a consultation paper on what should make up its new competence statement. It will then consult in the autumn of 2015 on how those standards can be assessed more rigorously, while allowing flexibility in how they can be achieved.
The introduction of the 'equivalent means' route is essentially a 'holding position', SRA education and training director Julie Brannan explains. 'It is designed to inject a measure of flexibility into the current pathways – which we have said will remain until at least the academic year 2017/18 – without having to unpick them while we consult on our longer-term proposals.'
She accepts the new route will be difficult to achieve, but stresses the SRA is not 'dangling hopes' in front of LPC graduates. 'We have been very clear that the standards are the standards,' she says. 'We published the guidance without further consultation because we aren't changing those standards. What we have done is create a mechanism whereby people who meet those standards don't face any artificial barriers.'
Previously, the SRA could only grant waivers to LPC graduates if they could show 'exceptional' circumstances for not completing the formal training contract – such as their firm going into liquidation – even if it could see the individual had met its requirements by other 'diverse' means.
The regulator put replacing complex and inflexible exemption arrangements with 'equivalent means' training top of the agenda in its consultation paper last December. The vast majority of respondents supported it, with the proviso that there was 'clear, explicit and well-publicised' information on what would qualify as 'equivalent means'.
The guidance says applications for recognition of work-based learning will look at 'how you have worked alongside solicitors, the legal nature of the work you have undertaken, the level of supervision, feedback and appraisals, and interaction with clients or similar. We will be looking for a clear alignment between the work that you have done and the work which would be done by a trainee'.
The Law Society was among those supporting the initial proposal, but director of legal policy Mark Stobbs questions whether paralegals will be able to demonstrate the same breadth and depth of learning as provided in the training contract to satisfy the new requirements.
The Law Society told the Gazette : 'We support initiatives that will enable people to qualify as solicitors where they have appropriate competence. Our concern with the SRA's approach is that it is not clear how far this will make a significant difference for many paralegals and whether this is the right time to introduce it, given its other work on Training for Tomorrow. It will be very important, also, to ensure that the initiative guarantees that there is a consistent quality of entry. There is currently not much transparency about exactly how the process will work in practice.'
It is certainly going to be challenging to fulfil the conditions, dean of BPP Law School Peter Crisp agrees: 'Typically, many paralegals only have experience of one or two areas unless they have changed firms and, even if they have worked in enough practice areas, they may not have got the depth of experience that a trainee would during a six-month seat. So in principle it is a good idea, but I suspect not many will achieve qualification via this route.'
The difficulty of gathering evidence of experience retrospectively means potential applicants may feel it is easier to start logging evidence now, knowing what they have to achieve, and then apply.
O'Connell agrees: 'People beginning the process now can build a structured and fully recorded portfolio with supporting evidence. For those trying to relate previous experience which was not recorded at the time, it will be like trying to write their professional autobiography without notes.'
Jack Denton, founder of the careers website allaboutlaw.co.uk, says it has received many emails from LPC graduates about the new route. But, at a recent careers advisers' conference, law firms with large numbers of paralegals were very concerned. 'They fear difficult conversations with paralegals who want the firm to support them,' he says. 'The firm may already have decided against giving them a training contract or won't have a role for them if they qualify. It could be a HR nightmare.'
'Any change requires firms to look at internal employment arrangements,' counters the SRA's Brannan. 'But a good workplace is all about negotiating with your employees, as well as identifying what resources you require and how you can develop the staff to meet that need.'
On the job: SRA applications
Applications for the new route are likely to take at least three months to assess – up to six months in some cases – because of the extent of information required.
Key issues include:
£600 application fee. Responding to criticism of the cost, the SRA's Julie Brannan says it reflects the time it will take to assess the information;
Applicants will be required to show they have achieved the same outcomes as under a formal training contract in three key areas: experience in three distinct areas of English and Welsh law and practice; practice skills standards; and compliance with SRA Principles;
Applicants will have to declare that during the period of work-based learning they met the requirements of the SRA's suitability test;
There is no maximum or minimum time period for work to qualify for recognition;
The form requires evidence relating to the application of technical legal knowledge, communication, client relations, business awareness, workload management, working with others, self-awareness and professional conduct;
Evidence includes certificates or transcripts of academic qualifications, or records of supervised training verified by a supervisor. The SRA warns that, if the evidence provided is not relevant, sufficient and adequate, it will not assess the application;
If an application is rejected, the SRA says it is likely that it will charge 'something approaching the full fee' if there are major issues to be addressed and a smaller amount if only minor matters;
A successful applicant will still have to complete the Professional Skills Course, or seek a waiver on the grounds they have met the outcomes by equivalent means, before they can be admitted.
O'Connell says some firms may see the new route as an attractive alternative to a training contract, but it will not fit into many firms' current business models. 'They may not want to train up paralegals in one area of law knowing they will then want to move on to a different department or a new firm to qualify,' he says. 'But I think the market will change to accommodate this model because it is clear the current training model is frequently unfit for purpose.'
Samuel Clague, founder of the Stephen James Partnership, which bills itself as 'paralegals placing paralegals', sees the potential for a tiered paralegal system, as training programmes are amended to accommodate new routes to qualification.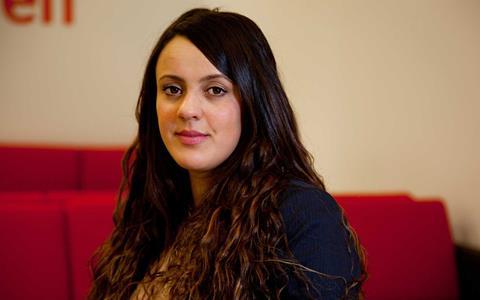 I think a key issue is whether this risks diluting the 'solicitor brand' by creating a tiered system

Sophia Dirir, Junior Lawyers Division
But it is a 'buyer's market', as the number of paralegals far outstrips the number of vacancies. 'Some firms may embrace signing off work and providing additional support but others may not,' he warns. Moving firms may not be the answer, he adds, because the saturation of the market means firms can cherry-pick the best, most experienced candidates, making it hard for paralegals to break into new practice areas.
Bally Atwal is a partner and training principal at East Midlands firm Smith Partnership, which offers four training contacts a year. Paralegals who have been with the firm for 18 months can apply for training positions as they arise.
'But we still expect them to do the full two years of the training contract to ensure they have a greater exposure to the various disciplines we offer,' Atwal explains.
While he has reservations about the new route, he welcomes opening up opportunities, and can see the logic behind it for a mature candidate who has amassed experience in different disciplines. But he warns there is a danger of moving the bottleneck at the training contract stage to the newly qualified role.
The risk of that, says Sue Harris, director of Leeds-based Walker Morris, is there may be no roles to go into and it would just push down salaries. It also would not fit with many firms' business models, she adds, where the trend is to employ more paralegals in long-term but lower-paid jobs.
However, she says the 'equivalent means' assessment table seems to cover the areas of competency she would expect a trainee to achieve, though she would also like applicants to demonstrate attention to detail and extra-curricular activities.
But meeting the requirements would mean firms providing more supervision, she says, while outcomes-focused assessment is still relatively new and solicitors may find the form difficult to sign off. So what do those working at the coalface feel?
Smith, 26 and a former Junior Lawyers Division (JLD) committee member, has experience in housing, commercial and property litigation, which he hopes will meet the SRA requirement for three distinct areas of law.
'The only problem is compiling the evidence retrospectively,' he says. 'My advice would be to start evidencing everything you do now. My current firm is very good at giving you experience – I go to court, advise clients, draft witness statements, all under intense supervision – and I am going to try to backdate my earlier experience, as I am on very good terms with my previous firms.
'But I want to be certain I have what is required before paying the £600 application fee, [and] the SRA wasn't very helpful when I asked for more information.'
Kate, not her real name, is less enthusiastic. She has been a paralegal since 2011, first for a legal aid firm, then a criminal practice and now for a mixed-practice firm. Her current firm encourages paralegals to apply for training contracts but, with only a handful of places and large numbers of paralegals, the chances are slim.
It will be hard to meet the SRA's 'equivalent means' requirements, she says. 'Your experience depends on who you get as your fee-earner – and that is down to pot luck. In my last department, I was only given filing and photocopying, but my new fee-earner gives me great work drafting letters and running meetings.'
At the legal aid firm, she did the same work as the trainees, running her own cases under supervision. 'It would have fitted into the SRA's requirements,' she says, 'but I don't think the firm would have supported you building up a portfolio because they wanted people they didn't have to pay much.'
She welcomes moves to open up new ways to qualify, but adds: 'I wouldn't want to be a guinea pig and then find it was seen as somehow a lesser qualification. I am giving myself another year to find a training contract and if I don't, I will change careers.'
JLD committee members recall their experiences. Catherine Woodward, in the second year of her training contract with a Leeds firm after four years as a paralegal, recalls: 'One was a very good role doing employment law cases which was very hands-on work. However, after a year of my training contract, I can say with utmost confidence that I wouldn't have felt happy qualifying on the basis of that work, knowing what I know now about how supervised you are as a trainee and the breadth of experience you get.'
The difficulty will be getting the range of experience, she says. 'Paralegal roles are often in high-volume, low-fee conveyancing and personal injury work. Friends doing that work say they aren't considered for training contracts outside those areas because their experience is so limited, which is why people can end up trapped in a firm.'
Tamasin Dorosti, who completed her LPC part-time while working as a commercial paralegal in-house, says: 'It has been really valuable working in-house and I have certainly carried out many tasks a trainee would – for example, first registration of a piece of land. But there are areas where it would be hard for me to get experience, such as contentious work, and given the broad range of work it could be hard to specialise.'
It is not a route she would choose, she says. 'I have been working towards a training contract ever since university and this new route would be a dramatic change in tack. I would also want to see how it progresses before jumping straight in. If I had my time again though, I would definitely consider the Chartered Institute of Legal Executives (CILEx) or an apprenticeship over university.'
The SRA's consultation on the new competence standard proposes three possible approaches for a new assessment framework for qualification which would maintain standards while removing the barriers created by the current single pathway to admission. The SRA will consult on the proposals next year. The possible approaches are:
Continue to prescribe specific pathways to qualification and authorise providers to deliver them;
Authorise any training pathway proposed by a training provider which enables a candidate to meet the required standards;
Develop centralised assessment of competence which candidates could take regardless of education and training pathways, or which could include pre-requisites such as practical experience or authorised pathway.
Despair at failing to get a training contract led Nicola Cunnington to move into a legal training position with Damar Training, which helps law firms develop apprenticeship schemes. Having studied the application form, she believes she could have met its requirements from her paralegal experience, but says the SRA needs to work on the guidance notes to ensure independence, fairness and transparency.
She is concerned that a firm wanting a paralegal to qualify could shoehorn seemingly irrelevant/insufficient experience into different categories, while a firm which did not want to support the paralegal could block their chances. 'If this isn't monitored, then however good the requirements, they will be redundant,' she says.
She is enjoying her new role after years working for low wages but high levels of responsibility and stress. 'Having seen the quality of candidates coming through the apprenticeship route, I am even more determined to show my support to routes that provide potential for diversity in the profession, and this is a great opportunity to do so, with the above provisos,' she says.
Diversifying the profession can only be a good thing, agrees JLD chair Sophia Dirir, as long as checks and balances are in place to protect the consumer and prevent exploitation of junior members of the profession.
'I think a key issue is whether this risks diluting the "solicitor brand" by creating a tiered system where you have a "traditional" solicitor, an apprentice solicitor and a paralegal solicitor,' she says.
'Paralegals who qualify this way may find themselves out of a job as the main reason they were hired is gone. They could then find themselves struggling to find a newly qualified role.'
This is just another short-term solution, she says, to the real problem – the oversupply of legal graduates in a changing market that is looking at reducing overheads to provide better value. 'The SRA really should focus on the cause of the problems rather than papering over the resulting issues,' she says.
Brannan maintains it is not the regulator's responsibility to restrict the numbers of people trying to qualify. 'It's our responsibility to set the standards for qualification. If someone meets them, we shouldn't be saying there is a quota.'
She is also adamant about ensuring standards are not allowed to slip. 'We are adopting the same approach as we have with apprenticeships – that those coming through must meet the same standards as someone coming through the traditional route. That is absolutely critical. If we don't, people qualifying via an alternative route will end up being unemployable as it will be considered second rate.'
What is clear is that the growing number of paralegals working in SRA-regulated organisations raises issues for the regulator and the profession. The Law Society considered introducing some form of affiliate status in 2008 and again in 2013, but that is on hold until the SRA completes its training review.
CILEx, however, is keen to raise the status of paralegals, and is carrying out an inquiry into the characteristics of the legal workforce and employer attitudes towards the use of paralegals in future.
At the IoP, O'Connell applauds the SRA's latest move, which he says is not about dumbing down but about focusing on standards achieved. His advice to LPC graduate paralegals is: 'Start building your portfolio from today. The past may or may not be lost but the future is all to play for.'
Grania Langdon-Down is a freelance journalist