UK and Hong Kong firm Lewis Silkin has appointed a new chief operating officer, recruiting a senior manager from newly merged Nabarro.
Graeme Wood, who was appointed Nabarro's director of change last year, has taken up the post, Lewis Silkin announced today.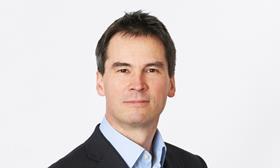 A spokesperson for the firm said Wood would take 'overall responsibility' for the firm's operations. He will replace departing COO Jan DeCerce.
Wood only joined Nabarro from magic circle firm Linklaters in May 2016.
Last year it was revealed that Nabarro, Olswang and CMS UK would be merging, a move that would create the world's sixth largest law firm by headcount and with a £1bn turnover. The merger, which went live in May, places the firm inside the UK's top seven by revenue.
However, Wood's departure follows hot on the heels of Michael Burdon, another senior partner at the firm. Burdon, a former interim chief executive at Olswang, departed the firm in March before the merger went live to join international firm Simmons & Simmons.
Around one-third of support staff from across the three firms were axed as a result of the merger.
Ian Jeffery, partner and chief executive at Lewis Silkin said: 'We are delighted to welcome Graeme. His expertise in business transformation and management will prove invaluable as we continue to evolve the firm and cement our position as a trusted, innovative legal and commercial adviser for clients.'