The Law Society's Junior Lawyers Division (JLD), which represents around 70,000 young solicitors, is set to announce its new committee members for 2018.
Adele Edwin-Lamerton, a solicitor at Pattinson Brewer, takes over from Bryan Scant as chair of the committee while Amy Clowrey, a solicitor at Switalskis Solicitors in Leeds, has been elected as vice-chair and will become chair in 2019. Charlotte Lakin has been elected as a student representative.
JLD members range from students to those with five years PQE.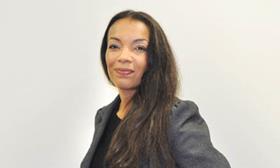 One of the priorities for the division in 2018 will be to keep an eye on developments related to the new solicitors qualifying examination. The SQE is due to come into operation in 2020, though many details are still unknown and fresh concerns have been raised about whether it will meet its aim of increasing diversity and access to the profession.
The JLD, although broadly supportive of the concept, has been outspoken about the finer details of the proposals and has warned the Solicitors Regulation Authority that the solicitor brand could be 'devalued' and criticised the lack of clarity over how much students would have to pay to take the super-exam.