City firm Mishcon de Reya has bucked the trend of firms reporting spikes to profit per equity partner (PEP) figures in the latest annual results round.
The firm reported a dip in partner earnings in 2017/18 despite a rise in turnover. Overall PEP decreased by 9% from £1.1m to £1m. Turnover was £161.3m – an 8% rise on last year's figure of £149m. But managing partner Kevin Gold said the level of growth in 'challenging and unpredictable market conditions' was heartening.
By contrast DAC Beachcroft posted strong results. Profit before tax grew by £8m to £47m, a 21% increase from 2016/2017. PEP rose by 23% to £530,000 on overall turnover of £230m, an increase of £23m (11%). The firm said it was the first time PEP had surpassed £500,000.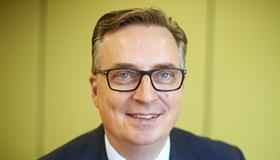 David Pollitt, managing partner, said: 'The strong revenue growth in the year, the continuing trend of growth in profit and profit per member and the ongoing decline in net debt are the results of a commitment to outstanding client service, our investment in our colleagues and more efficient financial management.'
Meanwhile international firm Gowling WLG's results appeared to indicate modest growth in partner earnings. Although the firm does not report an average PEP figure it did reveal the year-on-year change in earnings for partners at both ends of the firm's lockstep system – which determines partner seniority.
The firm confirmed that equity partners at the top of the lockstep model saw their earnings rise by 2.4% (from £875,000 to £896,000) while earnings of those at the bottom increased by 6.7% from £150,000 to £160,000. An overall profit figure was not provided. It is the second set of full financials it has reported since the UK arm Wragge Lawrence Graham & Co combined with Canadian firm Gowlings.
Many City outfits including Bevan Brittan, Macfarlanes and Travers Smith, have all reported significant profit increases. Among the magic circle firms, only Linklaters failed to keep pace with its counterparts.