Tributes have been paid to former Treasury Solicitor and head of the Government Legal Service Sir Paul Jenkins QC, who has died at the age of 63.
In a statement this morning, Matrix Chambers, where Jenkins was a member, said that it was 'heartbroken' to share news of the death.
Jenkins was called to the bar in 1977 and joined the Treasury Solicitor's Department in 1979. He served in legal posts across government, from the Monopolies and Mergers Commission to the Department for Work and Pensions. He was head of the Government Legal Service, now the Government Legal Department, from 2006 to 2014. In that post Jenkins headed reforms that paved the way for a shared legal service across Whitehall.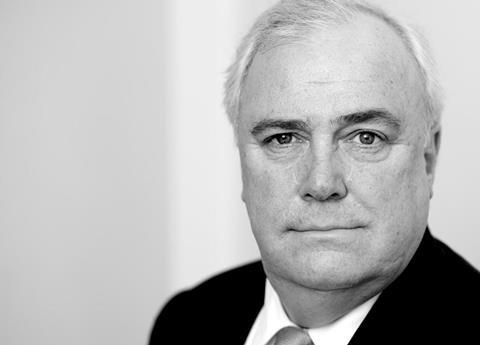 Jason Housden, interim chief executive at Matrix, said: 'Our immediate thoughts are with his partner Rene at this sad time. Admired by all whose life he touched his death is a huge loss for his family, Matrix and the wider legal community.
'He was a committed and pioneering lawyer, a great colleague and a simply wonderful friend. He will be missed beyond words. As news of his death sinks in the tears will flow but he leaves behind a lifetime of achievement and a wealth of happy memories for all who knew him.'
Hugh Southey QC, Chair of Matrix's management committee added: 'Paul was loved by all at Matrix. He is a great loss who will be missed by all'.
Messages of condolence can be sent to by email or by post to Matrix Chambers which the set said will be passed onto his family.
So sorry to hear about the passing of Sir Paul Jenkins, the much loved former head of the government legal service. My thoughts are with his partner, family and friends

— Richard Burgon MP (@RichardBurgon) February 26, 2018
Shocked and very sad to hear that Paul Jenkins has died - a wise and astute head of the government legal service, an inspiring mentor, and a very great (and amusing) friend.

— Richard Heaton (@RH_MoJ) February 26, 2018
This is dreadful news. Awful loss.@sirpauljenkins was the former Treasury Solicitor, HMG's senior civil servant lawyer.

Paul generously used his knowledge and expertise to promote scrutiny of government (on Brexit and other issues) and to promote access to legal profession. https://t.co/7OuemI4SR0

— David Allen Green (@davidallengreen) February 26, 2018
Desperately sad news, a lovely man and a great lawyer and public servant. He will be very much missed by all of us who were lucky enough to know him. https://t.co/SfetUpvm8J

— Bob Neill (@neill_bob) February 26, 2018
This is deeply sad. Such a jolly, generous, irreverent man. Wore his considerable achievements lightly. Great loss for Middle Temple, left without its Treasurer for the rest of this year. https://t.co/iY3VhxnYNg

— Joshua Rozenberg (@JoshuaRozenberg) February 26, 2018